This is the final palette in my forgotten palette series! The original post is
here
.
I have been trying to get a post on this palette up for ages but because the shadows are so dark I have found myself using it mostly at night. Then by the time I'm ready to go out I'm late and I either forget or simply don't have time to take photos of the look I created.
Eventually I decided to use it during the day to finally get some pictures. I'm glad I did in the end because it shows that The Black Palette can be surprisingly versatile and you don't have to keep it exclusively for more extreme night looks.
I created a very simple look with it.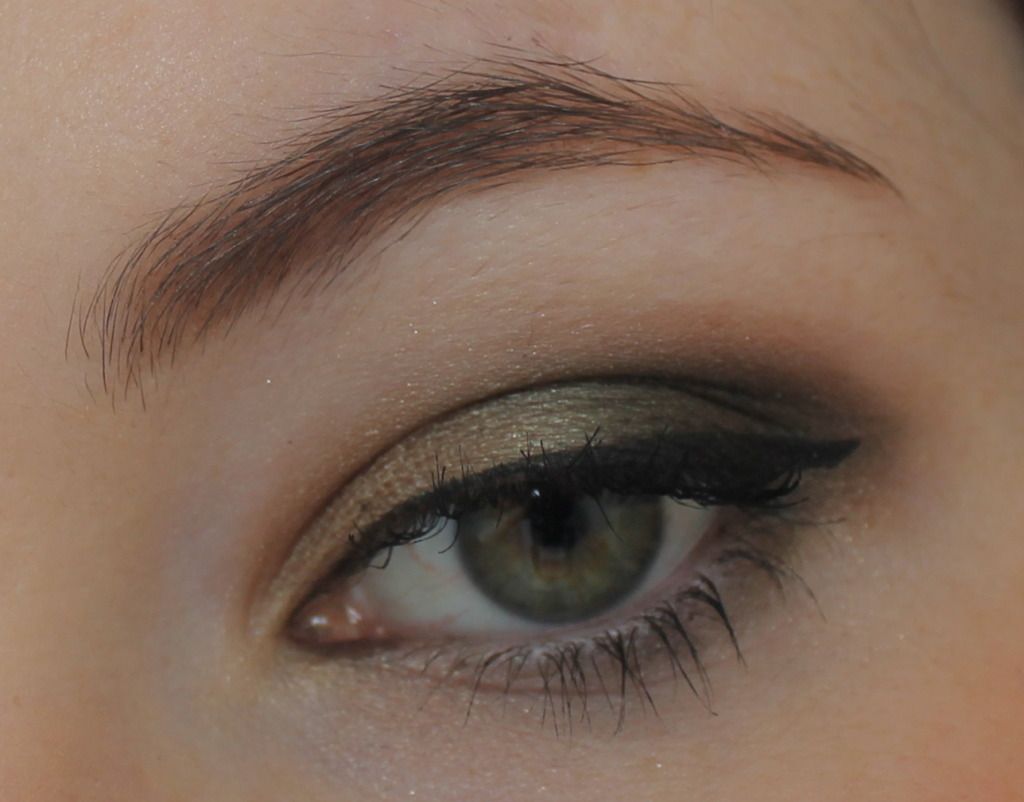 To get this look I:
Applied UDPP in Original all over the lid
Applied Mac Sumptuous Olive all over lid
Mac Humid was placed on the outer lid
Libertine from The Black Palette was used in the crease and outer v
Mac Brulé was used on the brow bone
Maybelline Gel Eyeliner was placed on the upper lashline
Finally Maybelline Falsies mascara was used
I was so glad to be able to create a day-time look with this palette instead of just keeping it to use at night.