I didn't go buck wild for the shatter trend last year, I got the original black shatter from OPI and before I was able to get that, I did pick up an Isa Dora Grafitti one, in green. However, when I saw this Marine Crackle shatter from cheap as chips brand W7, I decided to give a coloured shatter another whirl.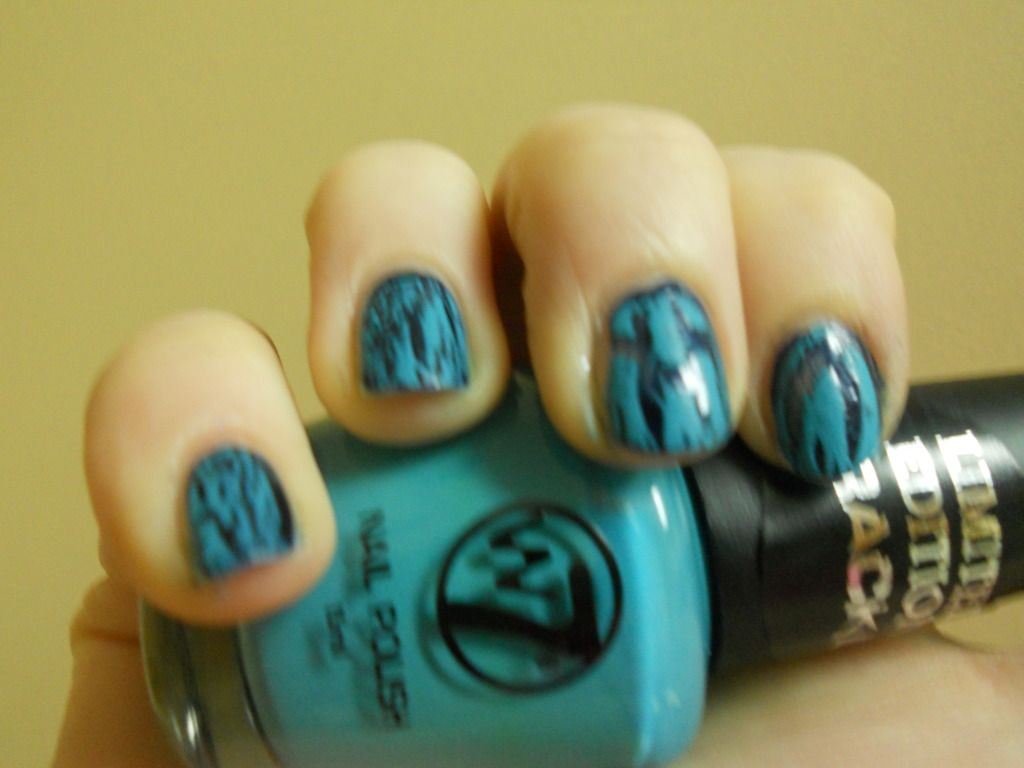 It's a turquoise blue crackle and I love the way it looks over black.
I know the pictures are fairly blurry but you can still see how the effect works.
I'm still not planning on getting a load of crackles but I don't mind having a couple of shades to hand:)