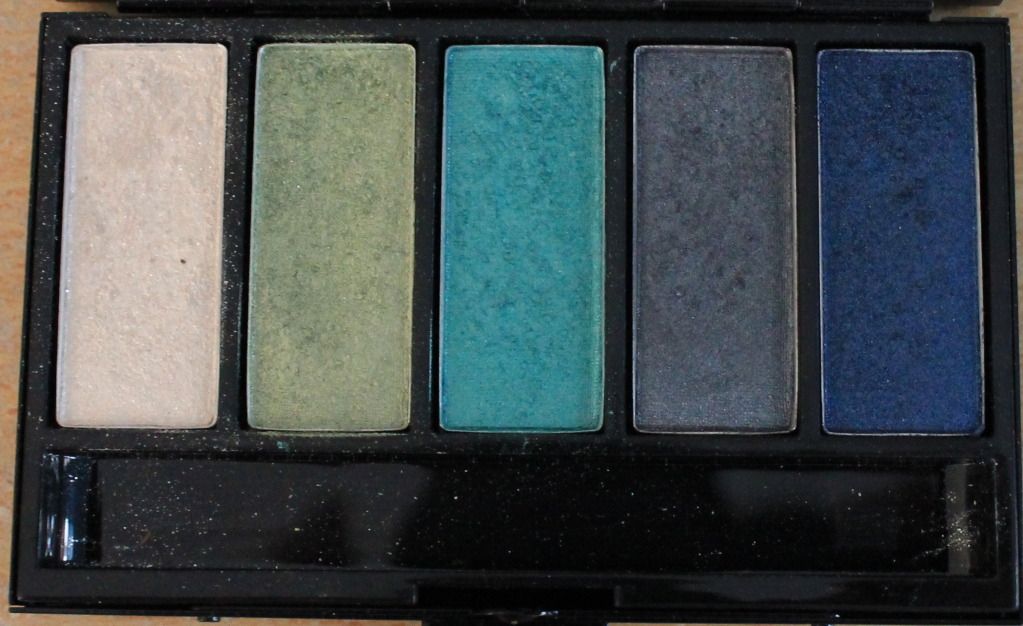 L-R Prismique, Springtime Skipper, Waternymph, Knight Divine and Flashtrack
Another palette from my forgotten palettes
post
. This one I bought in the Summer of 2009 in America. It was one of my first MAC purchases and sadly got very little use. I tried to be brave with my purchase at the time but really I was too intimated by the colours to get much use out of the palette.
However I am so much more confident with my make-up now, so I was delighted to start using this palette properly.
I love the look I created with it.

To get this look I:
Primed with UDPP in Eden and Mac Paintpot in Nubile
I placed Springtime Skipper on the lid
Waternymph was used on the outer lid
Flashtrack was used in the crease
Then I went over the lid a second time using the same colours on the lid and outer lid
Knight Divine was placed just above the crease and on the lower lash line
Maybelline Gel Eyeliner was used to line the upper lid
Finally Maybelline Falsies mascara was applied.
I can't wait to recreate this look throughout the Summer months as it screams holidays at me!