I managed to do a bit of splurging over my last two paydays. My nail polish buying ban has resulted in me buying too much make-up. I just can't win. And the nail polish ban should be lifted on Friday (only 3 more untried polishes to go!) but I already have a list the length of my arm of polish I need to buy. Oh well.
Onto these goodies. Mostly bought from House of Fraser.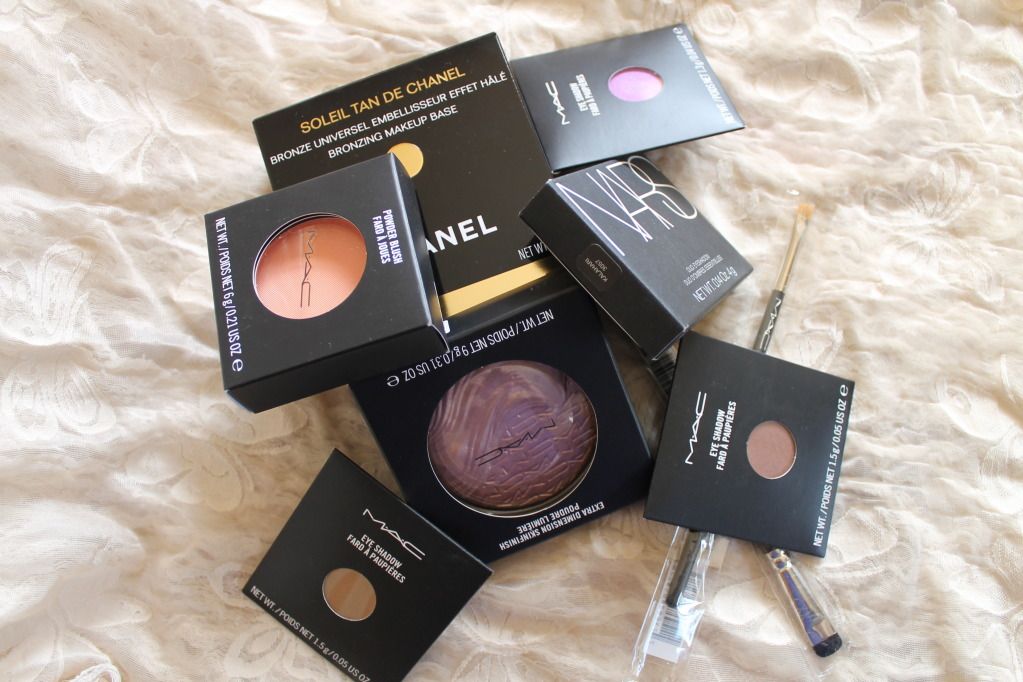 All Together
Soleil Tan de Chanel
I've being lusting after this for a while and with Summer on the way, it was the perfect time to get it.
I can't help but laugh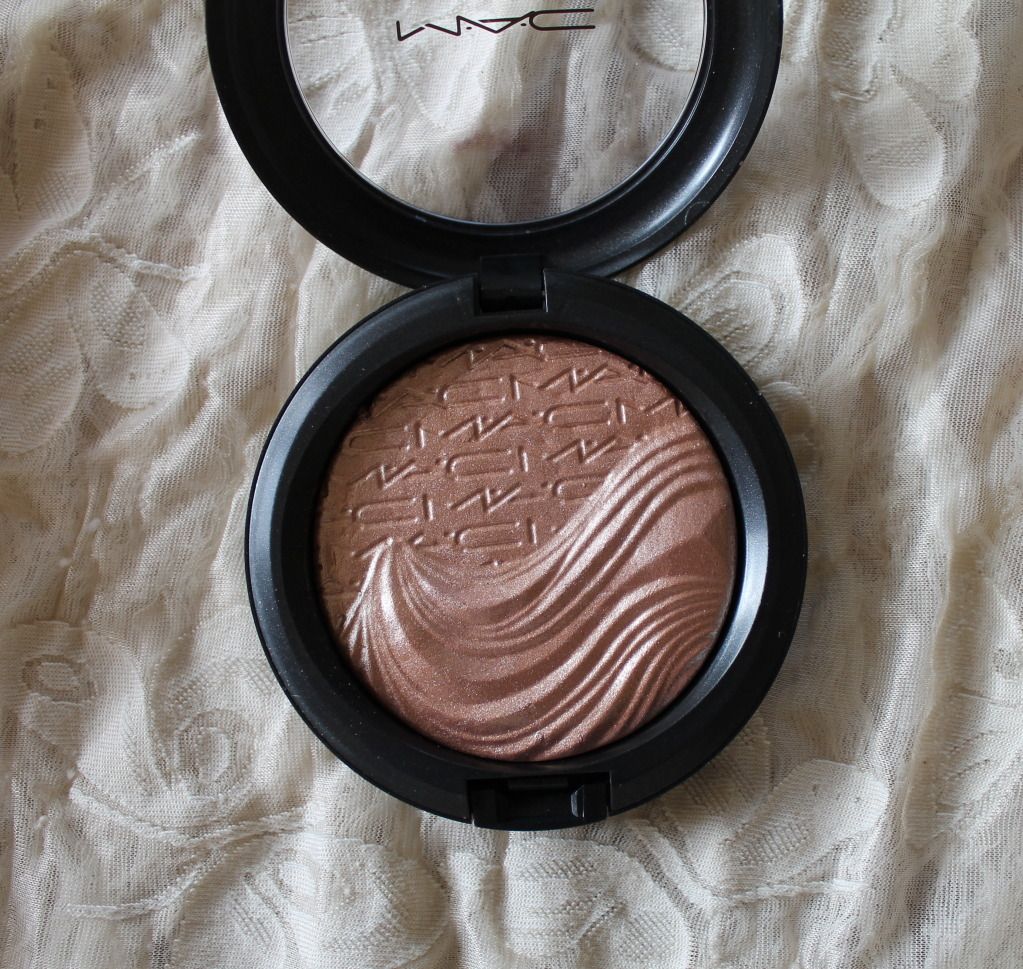 Mac SkinFinish in Superb
This was the only thing I wanted from the Extra Dimension collection.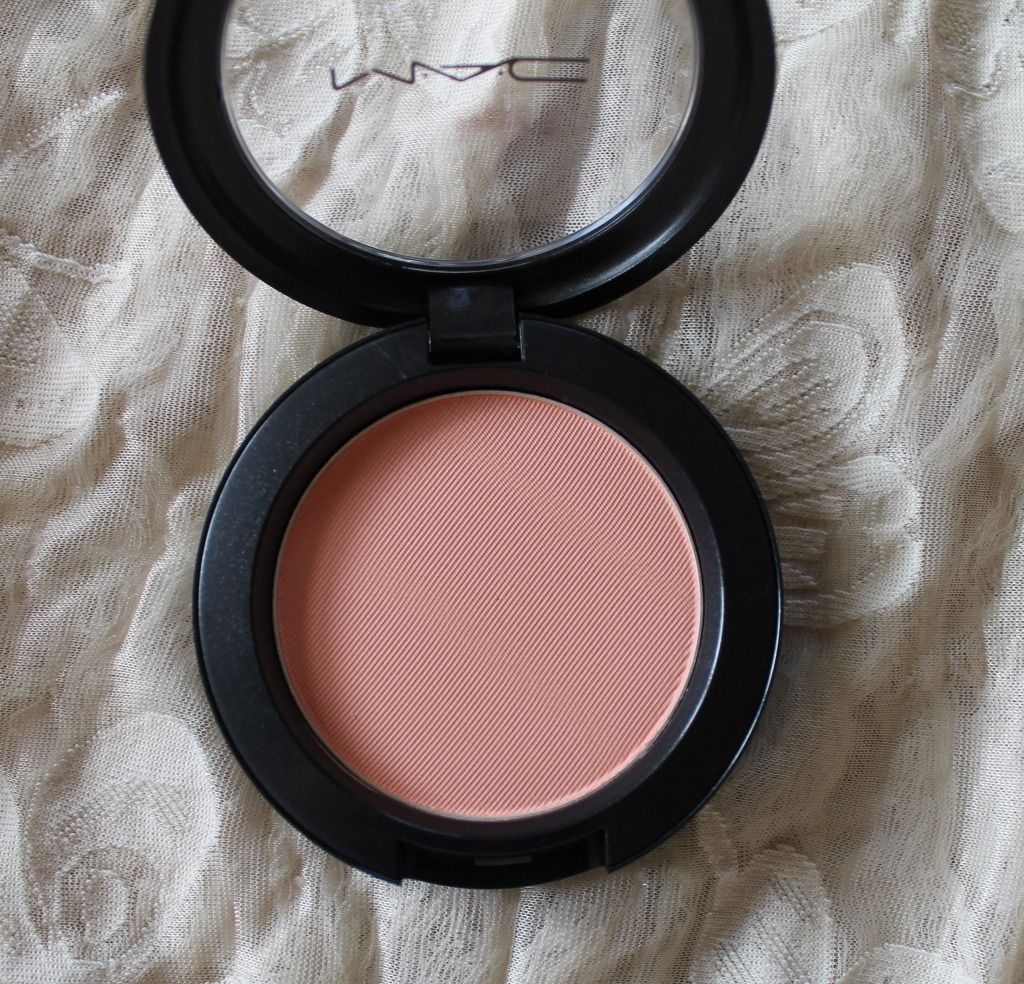 Mac Immortal Flower Blush
This was part of the 6 piece Tres Cheek Mac collection. Some gorgeous blushes in the collection but this stood out to me the most.
Top-Bottom Patina, Stars n' Rockets and Sable.
Nars Eyeshadow Duo in Kalahari
I love the 2 Nars eyeshadows singles I have and I thought this duo looked beautiful
And the Mac Hey Sailor Summer collection is being released in a few days. Oh dear.