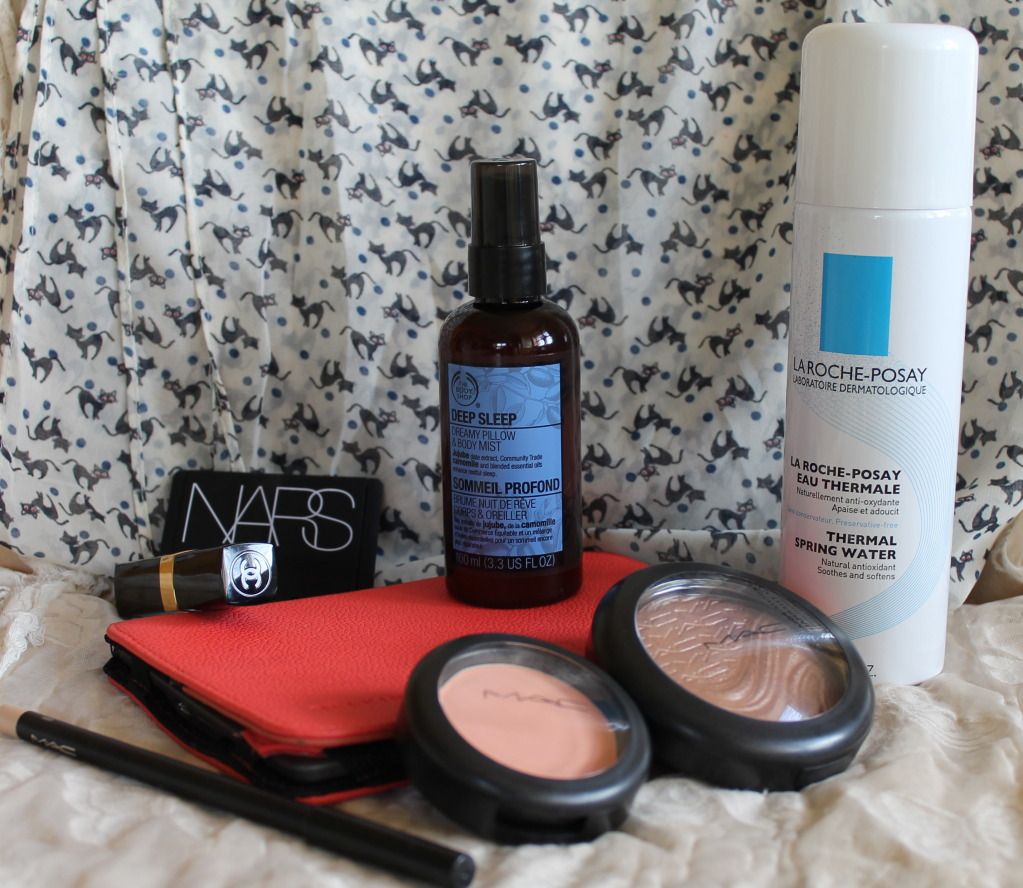 I've built up another few items that I have been using continuously over the past while, so I thought I would put together a little post for them.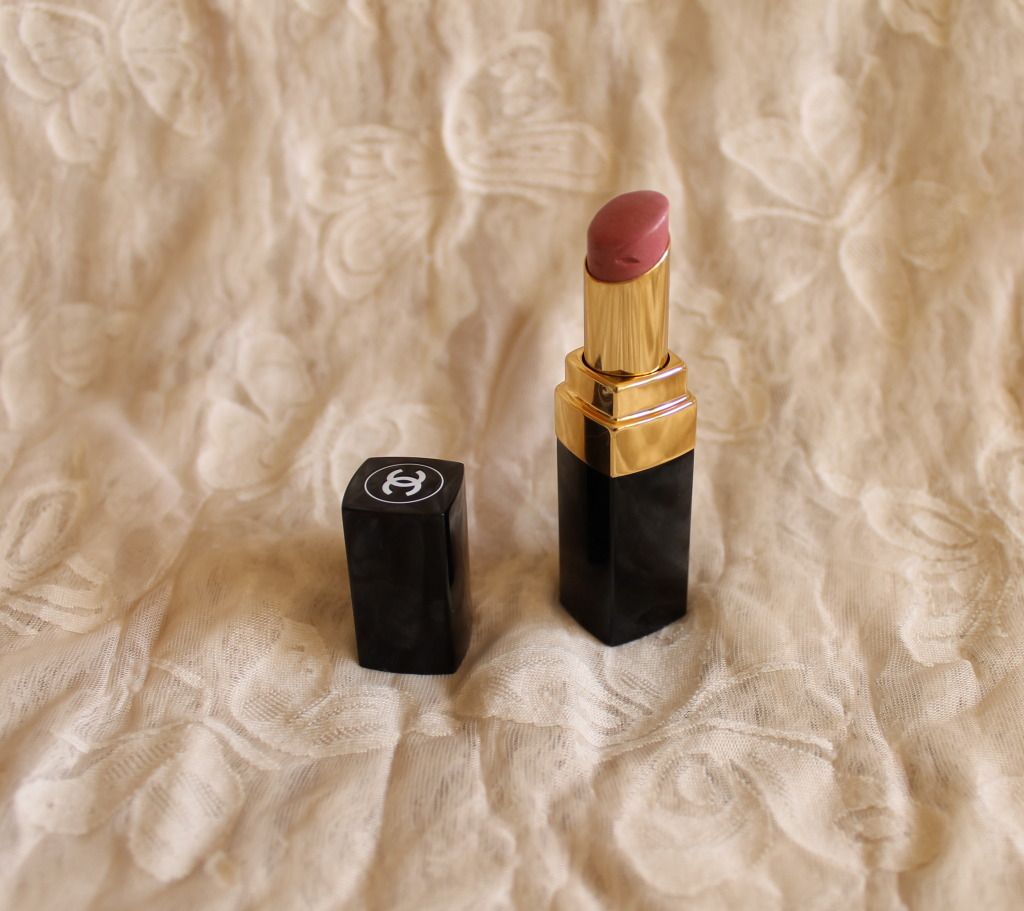 First up is my my Chanel Coco Rouge Shine lipstick in Boy. I got this about a month ago and you can see a full post on it here.
Boy is a beautiful everyday, mid-tone pink. I would consider it to be a 'my lips but better' kind of shade. I will wear bright lipsticks during the day but when I just want a simple look that's easy to do on the go, I reach for Boy.
An eyeshadow look I've being using a lot since I got it, is the Nars Kalahari duo. It has two beautiful taupe shades that have quite a glistening sheen to them that stop them from being boring. I layer this over either Mac Nubile paintpot if I want to keep the colours completely true but I also wear it over Mac Indianwood or Genuine Tresaure paintpot to really make the colours pop.
For cheeks, the combo I've been wearing the most is Mac Immortal Flower blush, which is a light peachy shade, and Mac Skin Finish in Superb layered lightly above the blush on the cheekbone. It creates the most beautiful glow on the skin and still looks natural. I have gotten so many compliments when wearing this combination.
Something I rediscovered is the Mac Chromographic eye pencil in NC15/NW20. It is a peach or flesh toned eyeliner that is ideal to use on the lower waterline to help open up the eyes. I sometimes use a white pencil but this one is definitely more natural. It does make a noticeable difference to your eye make-up so I don't know why I forgot about it for so long! I was delighted to start using it again.
A skincare item that I have been loving is the Themal Spring Water spray by La Roche-Posay. I spied it when I was getting my moisturiser and even though it's probably just normal water it feels so good on your skin. I tend to use it before I put on my moisturiser both morning and night. It is really refreshing and I feel like it gives my skin that extra hydrating boost.
On to some favourites that aren't make-up/skincare related.
First I have The Body Shop Deep Sleep Mist. I have had a lot of trouble sleeping lately and wanted to give this a try to see if it helped at all. It smells gorgeous and contains Jujube date extract and Camomile as well as other essential oils. I just give one spray over my pillow before I get into bed and surprisingly it has made a difference. You can find yourself relaxing and nearly being lulled into a soothing sleep by the scent. It may not work for everybody but I definitely found a difference. Give it a sniff anyways:)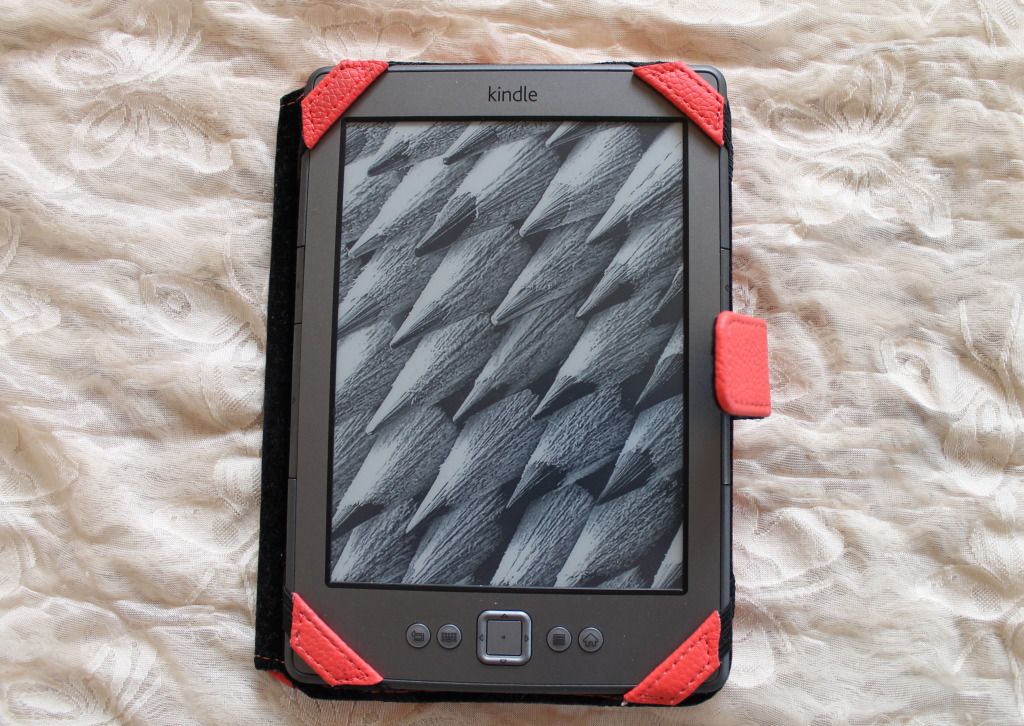 My next favourite is my Kindle. I got this for Christmas and I have read so much more than I would have, without it. It is so handy and light just to pop in your handbag and bring with you. It hasn't stopped me buying books because I love the feel and the smell of books and some books I just like to have an actual copy of. So happy with the Kindle though, will be great for travelling too!
Finally, we have my cat scarf from Awear. It has cats on it, enough said.