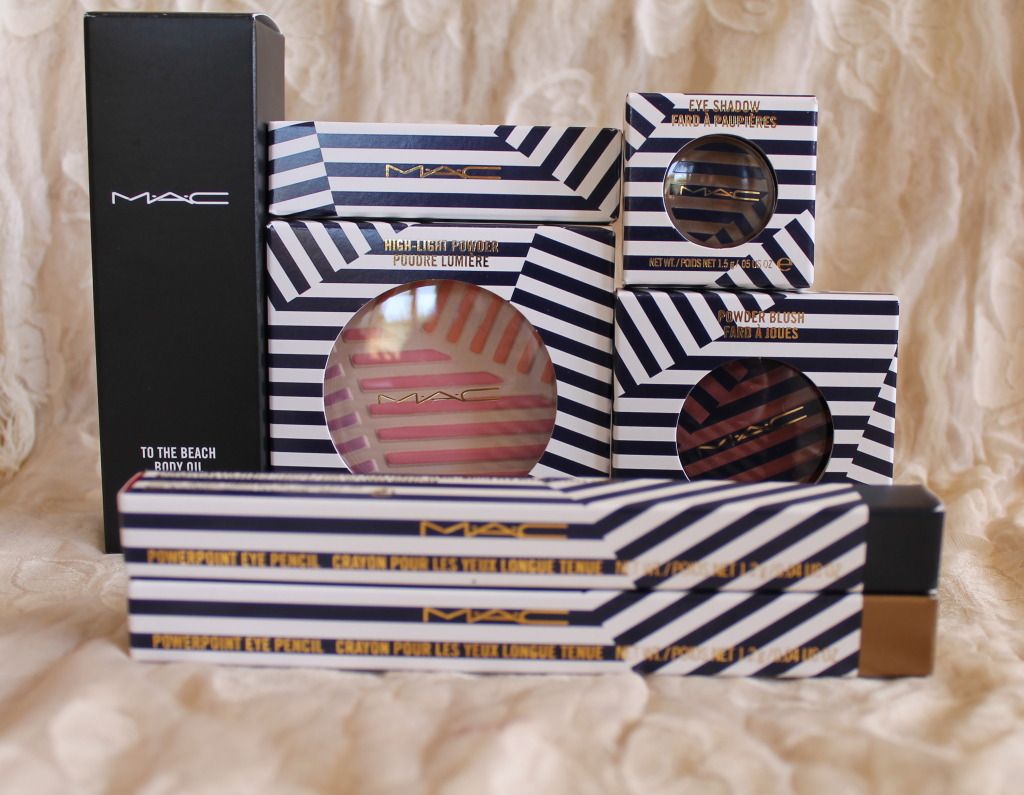 I love Summer collections. Something about them just makes me happy. When I saw the promo pictures for the Hey Sailor! collection, I knew I would definitely be picking up a few pieces. Also for some reason, the main Mac Summer collection is always released here in Europe before it is released in the States. I don't know why they do it like that but I'm not complaining!
Crew Highlight Powder
Crew is perhaps one of the most anticipated products of this collection but there was a fear that the coloured stripes were only overspray. However, they are not just an overspray so the colour will remain the same. Even though it is a highlight powder, I think it is pigmented enough to use as a blush.
I have swatches of each of the coloured stripes as well as them all mixed together below.
L-R Lilac, Pink, Peach, All together.
Fleet Fast Blush
There were two blushes released with this collection and Fleet Fast is the darker of the two. It is a dark coral pink with a minute bit of shimmer. Perfect for that Summer glow.
Jaunty Eyeshadow
There were five eyeshadows released with this collection and I just picked up Jaunty with is a neutral shade. It has the most gorgeous satiny sheen to it even thought it is a frost.
Blue Stripe and Handforged Eye Pencils
I've never tried any of the Mac eyeliners apart from a white and nude for use on the waterline, so I didn't know what these would be like. The formula is extremely pigmented and creamy. Blue Stripe is a navy blue and Handforged is a gold.
Sail la Vie Lipstick
Sail La Vie lipstick is one of four lipsticks released with this collection. It is an orange lipstick but with red undertones in it, it's not a true orange. I have a few red lipsticks but nothing in the orange range so I'm excited to try this.
Some more swatches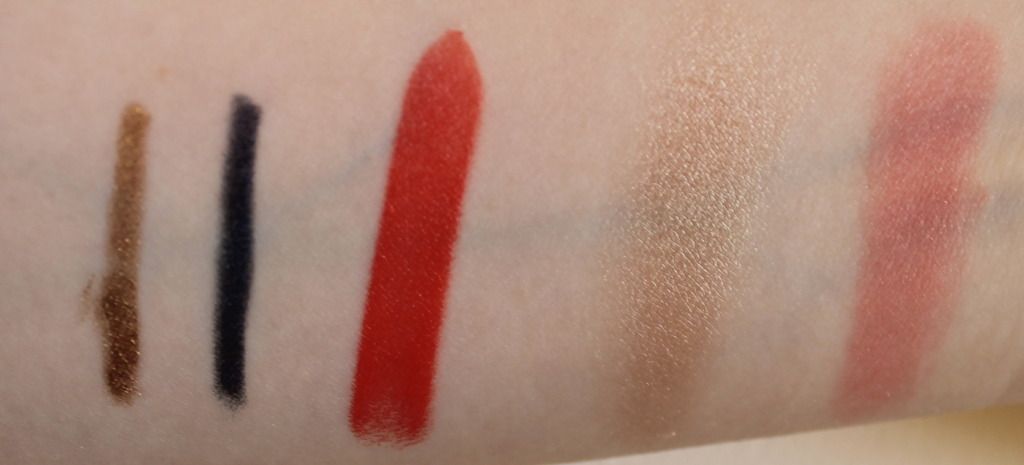 L-R Handforged, Blue Stripe, Sail La Vie, Jaunty and Fleet Fast
I forgot to take another picture of the Body Oil but here is a swatch of it. It will be lovely to layer over a light tan in the Summer.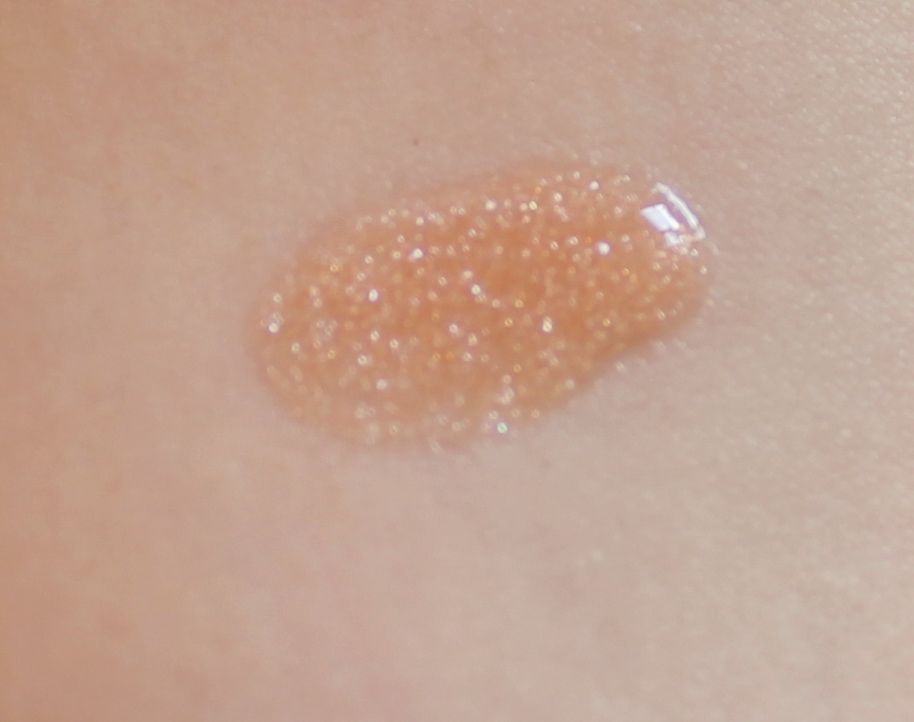 Seaside Body Oil
So I got quite a bit from this collection. There is also bronzers, lipglasses, lipliners, suntints, pigments and brushes with this collection, so it is a large collection. I'm still contemplating going back for some more of the eyeshadows!
Have you picked up anything form the Hey Sailor! collection?