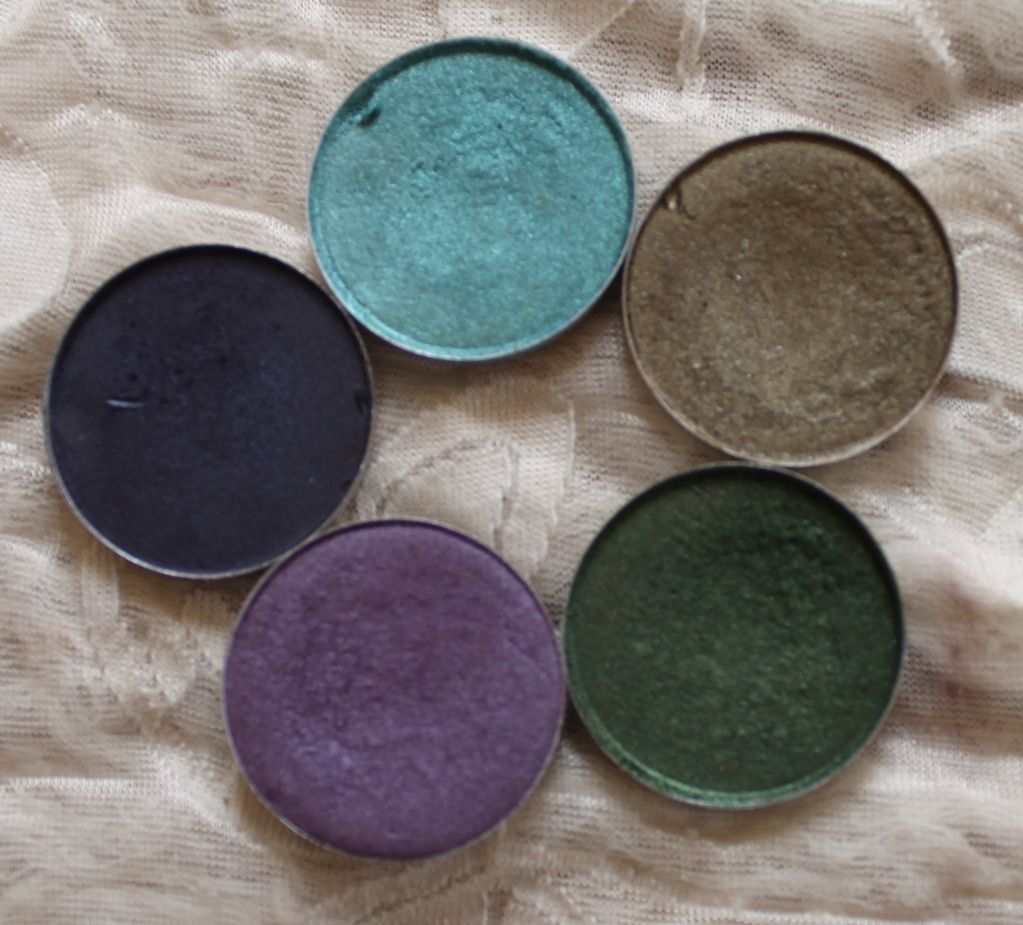 Clockwise from top: Shimmermoss, Sumptuous Olive, Humid, Satellite Dreams and Contrast.
Following on from my recent
post
on my favourite neutral MAC eyeshadows, this is the coloured edition.
Contrast is a deep navy blue, not quite as purple-toned as the photo is showing it to be. A great choice for deepening any eye look.
Satellite Dreams is one of my favourite purples. Fantastic pigmentation combined with the veluxe pearl formula makes this shadow a dream to use.
Humid is a forest green. It has a hint of yellow tones to it but I would consider it to be quite a true green.
Sumptuous Olive, dare I say, is my favourite MAC eyeshadow and that includes neutrals. It is the most glorious golden-green shade and is a staple in many of my eye looks. Such a great clour. Definitely my main recommendation.
Shimmermoss is one of my 'ocean' shades. Its a bluey-greenie sea colour and very bright. A fantastic pop of colour, especially in the Summer.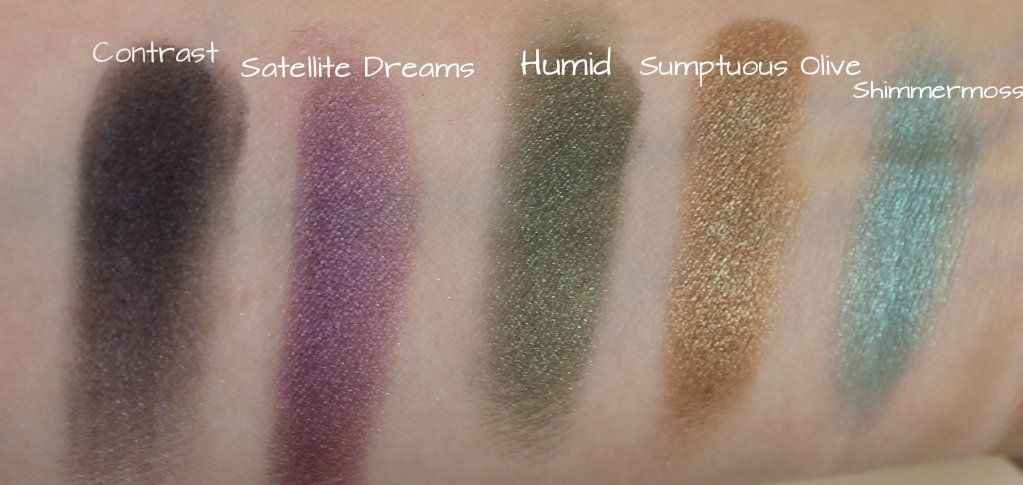 So those are my top 5 favourite MAC coloured eyeshadows. What are your favourites?