OPI's Suzi Says Feng Shui is another of my very first OPI polishes. It was released with the Hong Kong collection in Spring 2012.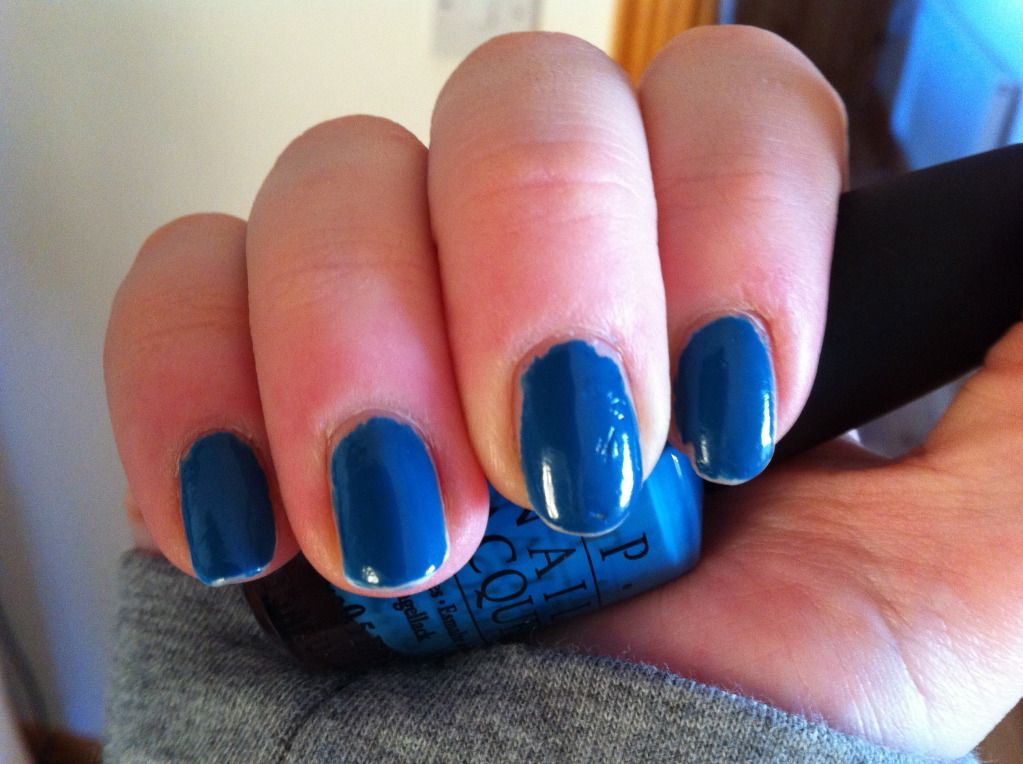 It is a medium toned blue and is very opaque in one coat.
I haven't given this polish enough love at all. Sometimes I think I overlook the plain cremes way too much!