There I was with a hand covered in swatches as I went through my make-up to see what I should get rid of, when I came across my old Bourjois eyeshadows. Among them was a sole Bourjois pigment in Bleu Rosé that I think I bought discounted at an Off The Rail Live show in the RDS circa 2005/2006. Honestly I don't think I had ever even used it. So I decided to lob a bit of it on my hand to check the colour pay-off and where better to place it than over the blue patch already on my hand created my Mac's Pure Creation paintpot.
As I applied the pigment the most beautiful blue-pink sheen appeared. It was so pretty I couldn't help but ooh and ahh over it. I couldn't wait to try this out on my eyes so the very next morning that's what I did.
Bourjois Bleu Rose and Mac Pure Creation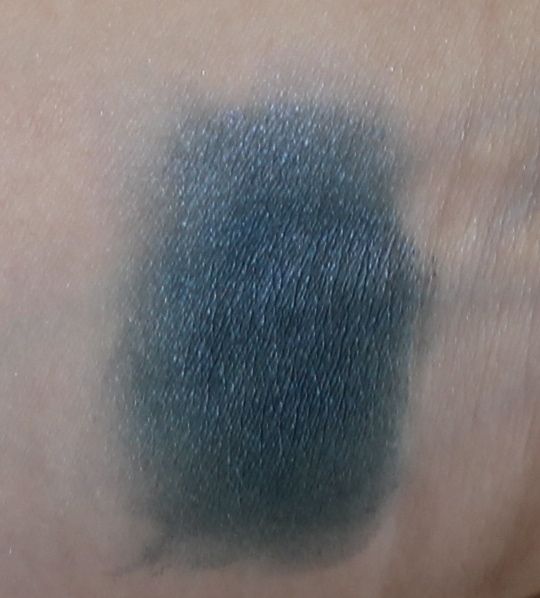 Pure Creation on it's own
Bleu Rosé over pure Creation
L- Bleu Rosé alone, R- Layered over Pure Creation


You can slightly see the sheen here, but in real life it looks exactly like the swatches, it is that vivid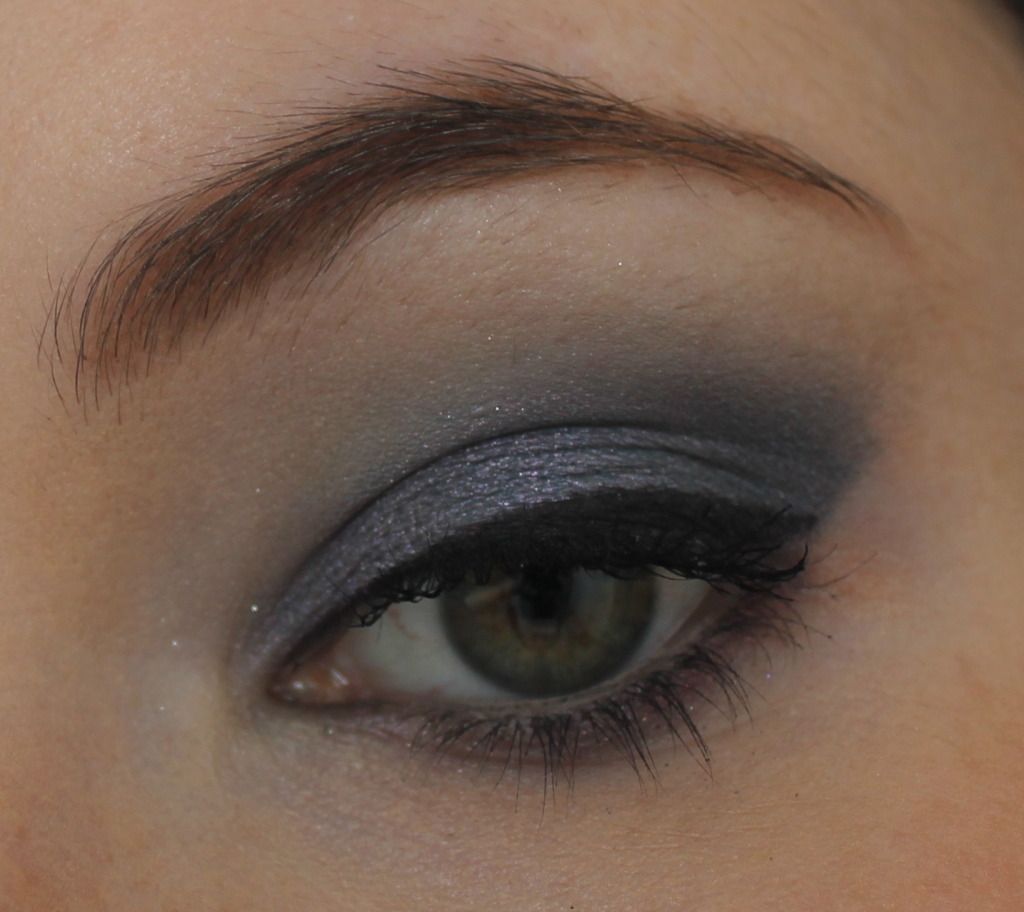 To get this look I:
Applied Mac Paintpot in Pure Creation all over the lid and above the crease.
I blended Urban Decay Naked shadow from the Naked Palette between the Pure Creation and my skin just to make it softer.
I patted Bourjois pigment in Bleu Rosé over Pure Creation.
I used Urban Decay 24/7 pencil in 1999 on the lower lashline.
I used Mac NC15/NW20 eye pencil on the waterline.
Maybelline Gel Eyeliner was used above the upper lashline.
Finally I used Chanel Sublime de Chanel mascara (A sample I had!).
The eye pictures are really not showing just how vibrant this looks together. I loved wearing it and I felt it just made my eyes sparkle. Going to be wearing this combination quite a few times!