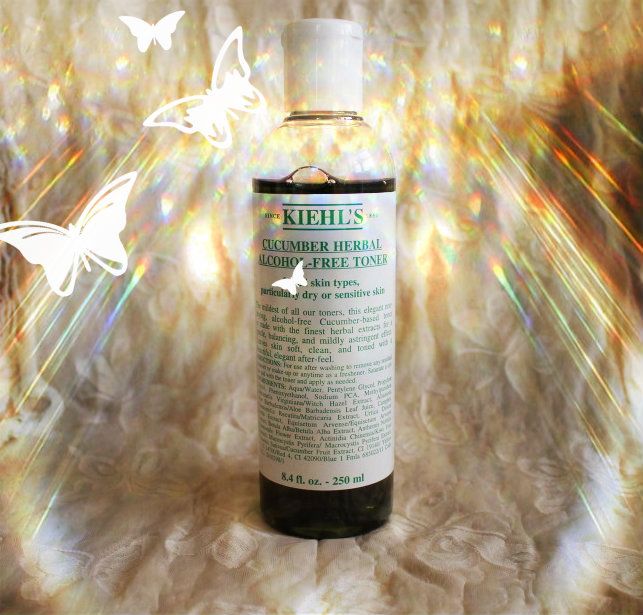 I've tried toner on and off over the years but because my skin is what I consider to be dry and at times sensitive, sometimes toner is just a little bit too strong and abrasive on my skin.
However, I like the fact that toner completely cleans your face of cleanser and preps your skin well for the application of moisturiser.
When I read up on toners that would be suitable for dry and sensitive skin, it was this Kiehls Cucumber one that seemed to be a firm favourite.
The good points: It doesn't irritate my skin. I have found that other toners sting my skin and generally feel very uncomfortable for quite a few minutes after use. The Kiehls one feels a little tingly and refreshing on my skin.
The bad points: For some this may be a deal breaker but it does have a funny smell. Now, I'm not somebody who is easily offended by product smells but this one did surprise me. I don't detest it so much that I won't use it but it did take me a few uses to get accustomed to it. And I can't even describe what it smells like but it's certainly not cucumber! I've been sitting here for the last few minutes smelling it trying to get some word to describe it but the only word I can come up with is strange!
I don't usually use this more than once a day and I don't necessarily use it every day, usually every 2-3 days simply because I don't think my skin would handle using a toner that often.
This is a great toner for people who don't need one every day and are looking for something that will be gentle on their skin compared to alcohol based toners.