I picked up a few things in town during the week and a few things came in the post so I thought I would do a quick post.
Firstly is some Duo lash glue and false eyelashes from Ardell. I've tried wearing false lashes on a few occasions but I just never seem to be able to do them right. When I spied the Duo lash glue in Sally's last week, I decided to get it to see if a decent lash glue would make any difference to my false lash applying abilities. It probably won't but I've heard quite a bit about it, so it's worth a shot.
I also got a backcombing brush because it was cheap and I didn't have a proper one.
Next are two things from Chanel. I was in need of a new summer perfume and I've being sniffing a lot in preparation for getting a new one but the one I kept coming back to was the Chance Eau Tendre. It is a lovely light scent, perfect summer.
I also got a nail polish from the new summer line, which was released last week. I got Delight, which is a kind of rose gold/bronzey type colour.
I also got YSL Rouge Volupte in no 7 Lingerie Pink. It is a gorgeous milky pink. It's my first time trying any of the YSL lipsticks.
I also got one of the new Maybelline Colour Sensational popsticks in Citrus Slice.
It is a bright orange but it is tinted balm like. Not exactly full of pigmentation!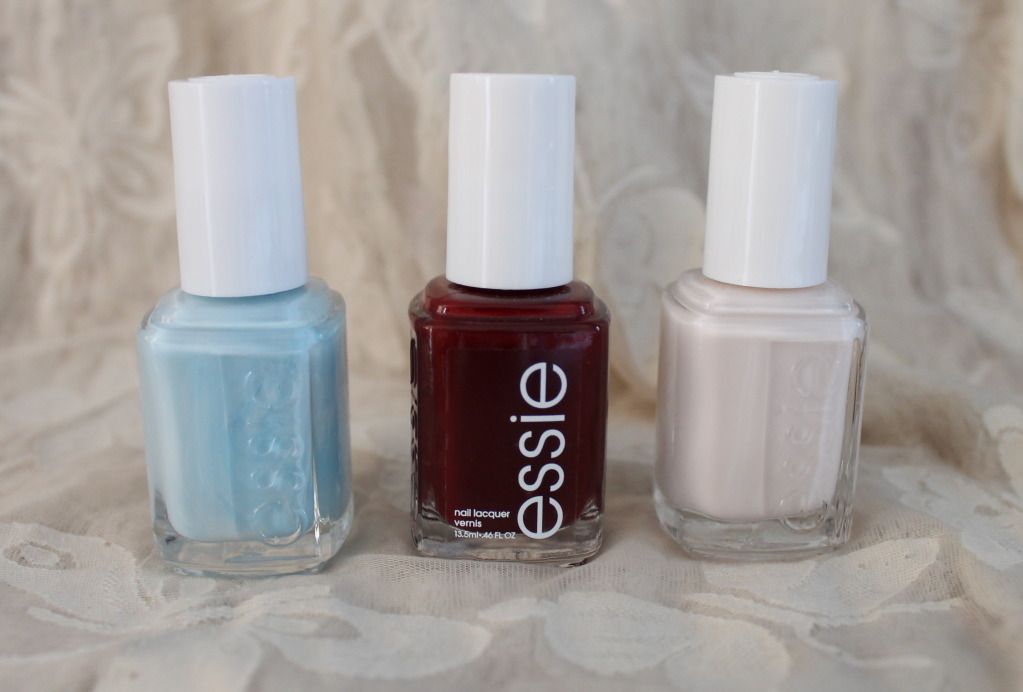 Finally I managed to get around to going to TK Maxx to check out the Essie that everybody was raving about being there. There was quite a few left and the ones that I got were Capri, Bordeaux and Lovie Dovie. At €12.99 for 3, it really is a good deal for Essie. I think I'll be going back for more!