I love this colour! It's a pinky purple with small silver particles. It's discreet yet it's certainly not plain.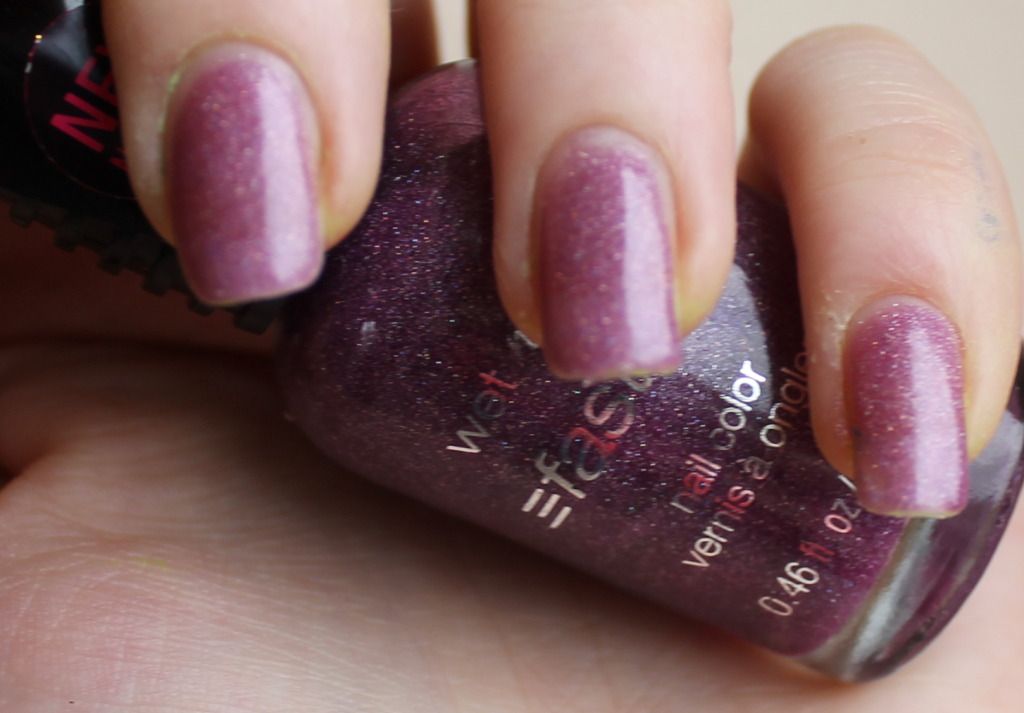 It is a sheerer polish and I definitely should have put on more than 2 coats.

It dried to a semi-matte finish with a little bit of grittiness due to the silver particles so a glossy topcoat is a must to bring out the prettiness of this polish.