With the release of the new Minerailze Collection 'Heavenly Creatures' from MAC, I thought I would show you one of the eyeshadows I got from the Semi-Precious Mineralize collection of Summer 2011.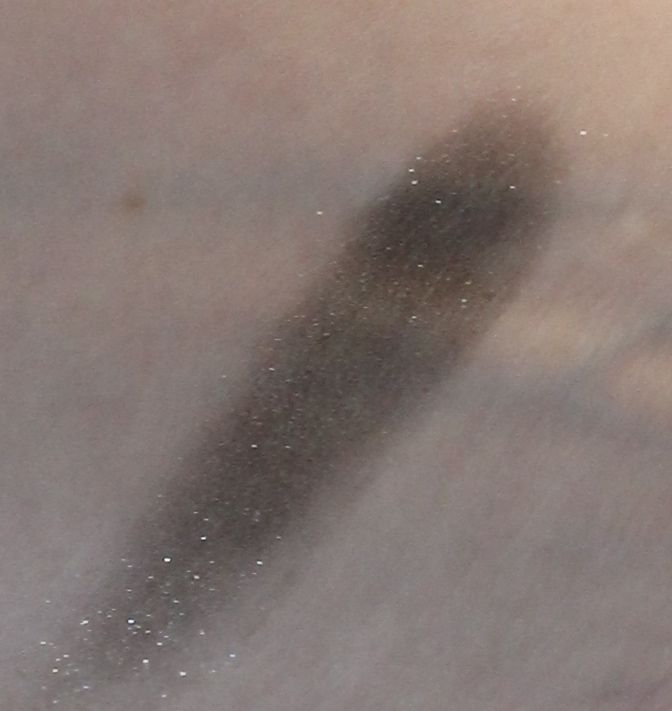 Clarity is a beautiful mix of dark greens,golds, blacks and a little pink all swirled together in a beautiful pattern. When it's swatched it turns into a blackened green complete with sparkle. I love how pretty all the mineralize eyeshadows look in the pan.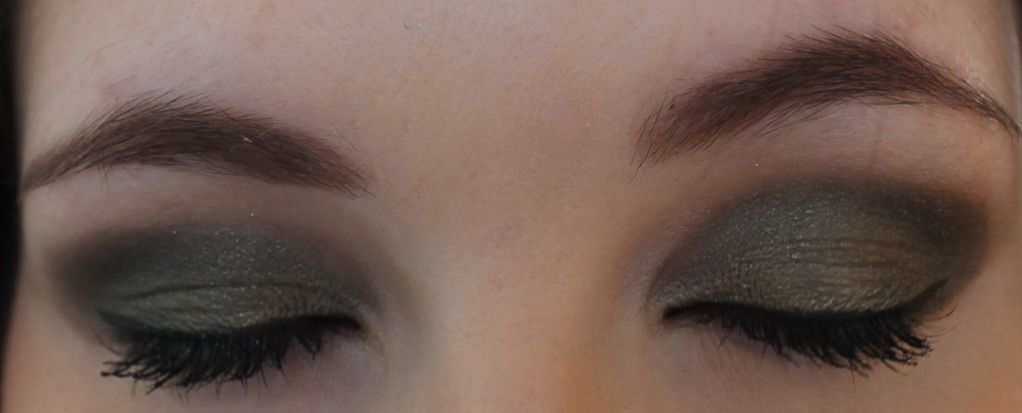 The eye look that I have shown here is one that I have been wearing a lot over the past few weeks. It's another 'day' smoky look for me but of course it can be worn at night.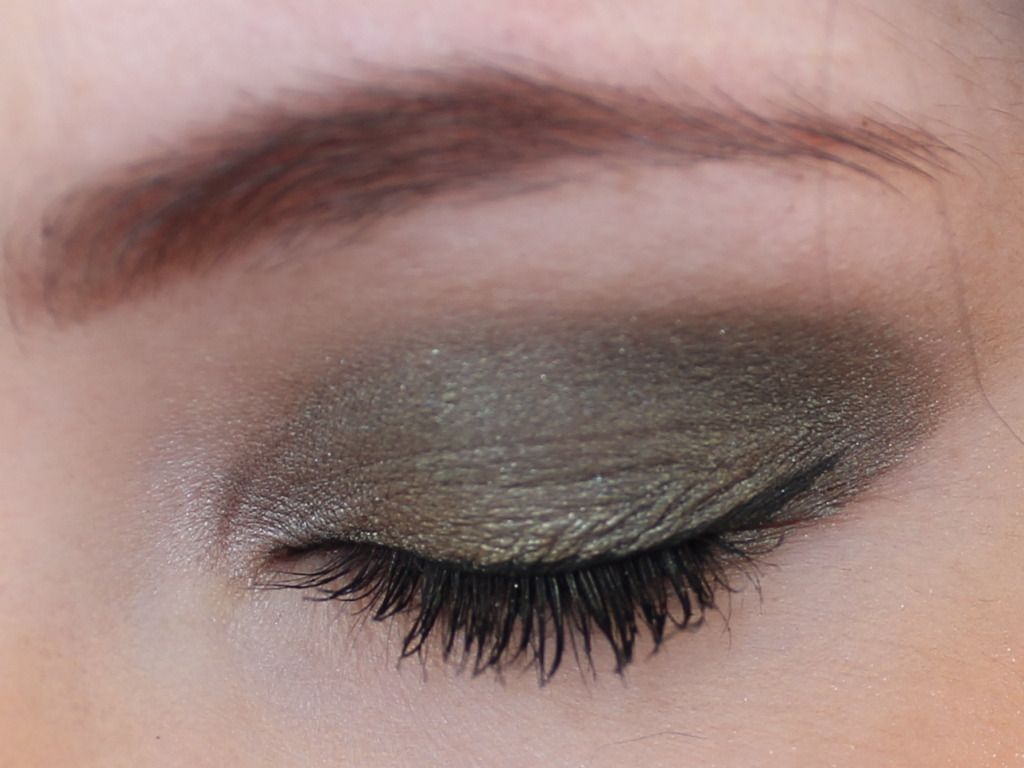 I love the depth that Clarity adds to this eye look, it really helps deepen it.
To get this look I:
Applied UDPP in Original all over the lid.
Used Maybelline Colour Tattoo in Eternal Charcoal all over the lid.
I placed Mac Sumputous Olive all over lid.
I blended Mac Clarity into the crease, outer v and smudged onto lower lashline.
Mac Brulé was applied all over the brow area.
Mac Shroom was used on the brow bone and inner eye area.
Maybelline Gel eyeliner was used on the upper lashline and also smudged into the lower lash line.
YSL Faux Cils mascara was used.
I have also worn this look replacing the dark base of Eternal Charcoal with a more neutral base such as MAC's Nubile paintpot. It lightens the look overall if you don't want to wear such a dramatic eye during the day.
Have you spotted anything you like from the new Mineralize collection? I'm very taken with the MSF's and the eyeshadows that stand out for me are Neo Nebula (pink) Magnetic Attraction (copper) and Blue Moon (blue). Just waiting for them to appear on the House of Fraser website!