Spark de Triomphe was released with one of the duos as part of the Serena Williams collection in 2011.
Spark de Triomphe is quite a chunky, silver glitter. I haven't tried to get it opaque so I don't know if it is possible but I'm sure that eventually it may become opaque!
Here I've layered it over Essie's Fair Game which is a steel grey.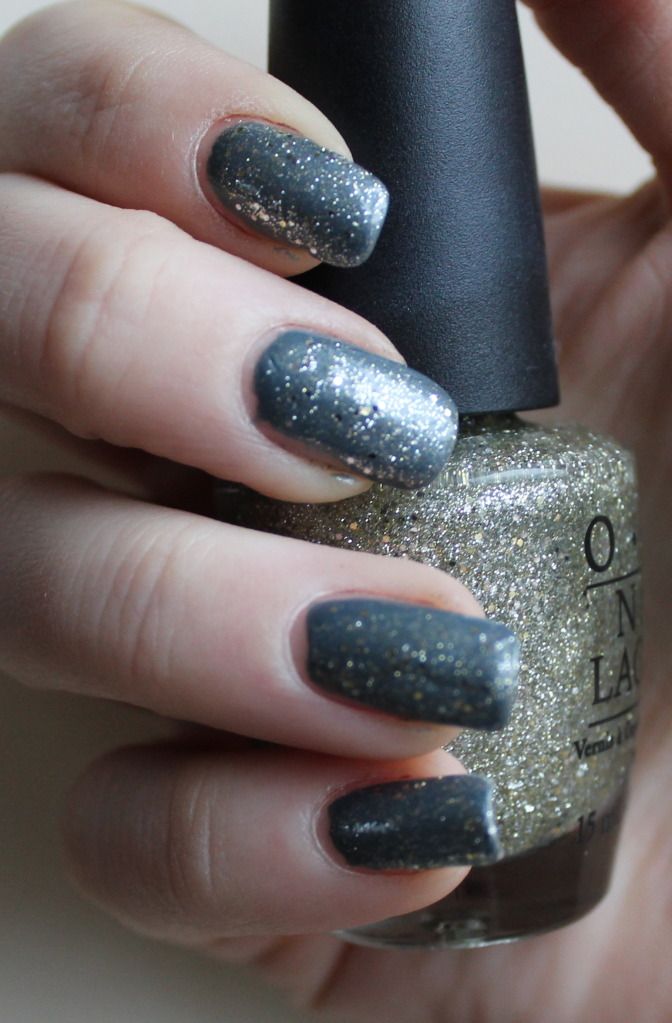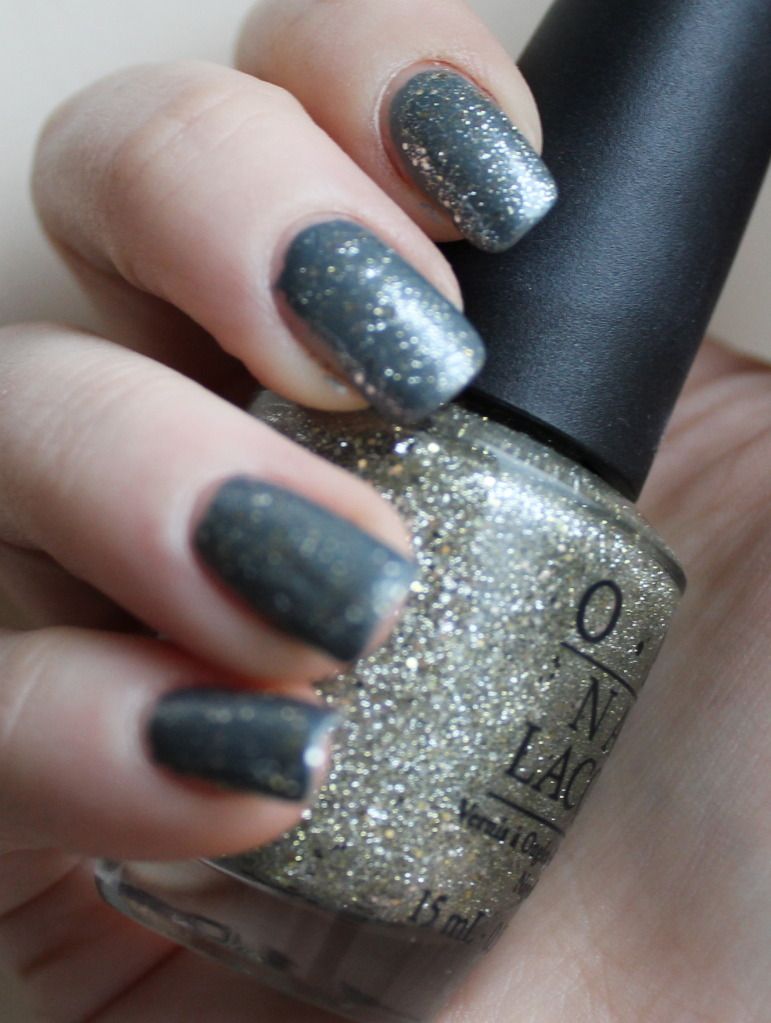 I love the effect that it creates and I've worn this combo on a number of occasions. Definitely one of my favourite glitter layering combos.
And because it is such a beautiful polish, I included some pictures of Fair Game by itself.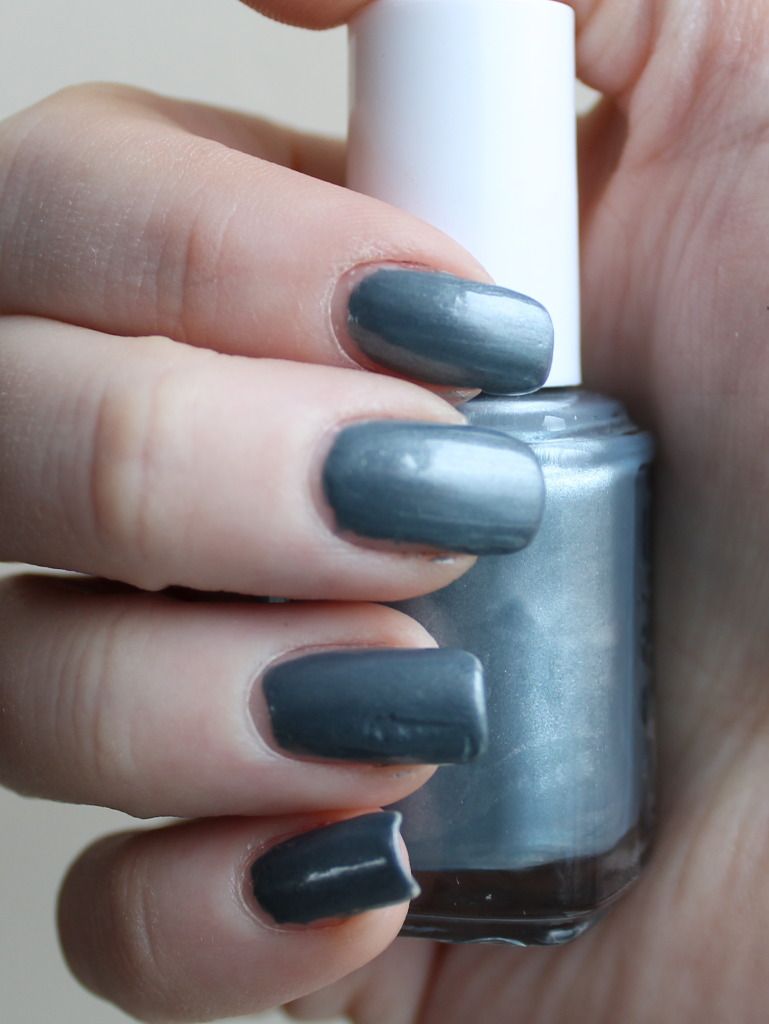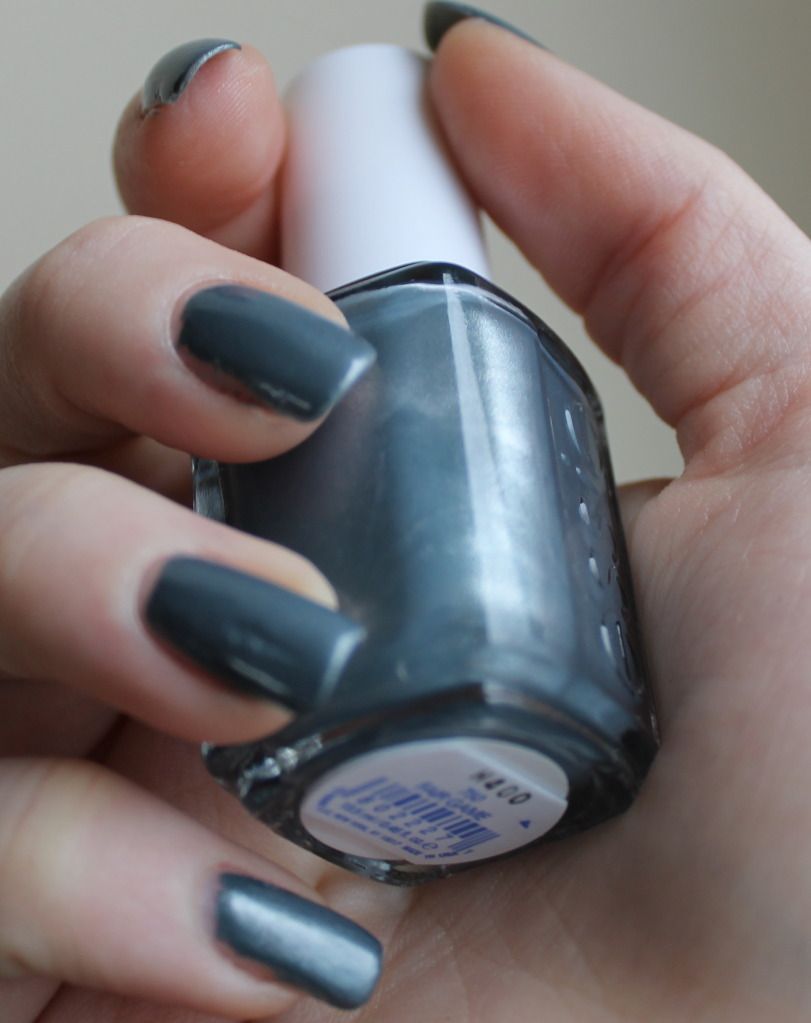 Stunning shades!