Ah blogging mojo is a great thing. You have so much inspiration and just can't seem to stop writing blog posts or thinking of new ones and your little blogging notebook is jam-packed. And then your mojo disappears. Mine is away on holiday somewhere, no word of warning just gone and with no return date confirmed.
Mojo: Gone to the Swiss Alps perhaps?
I love blogging so much but the last few days I'm just stuck. I can't think of any new or fun or original posts to write so I'm not going to put pressure on myself to create something fantastic. Blogging is supposed to be fun for me and piling pressure on myself is not fun.
So for the next few weeks, the blog is pretty much going to be all about the nails. I know that's what it has turned into the last few months anyways but I'm happy with it being more of a nail orientated blog with added beauty bits. I'm trying to get all the photos of my nail polish that are currently in my computer library posted. Some of them are so bad that they have already being set aside for re-swatching once I'm happy with my nail length but the remainder I will post. By all means a lot of them aren't fantastic quality/angles but they aren't too bad and I don't think I could set about re-swatching all of them! I already have a shoebox full of polish that has never being swatched before! Damn you stubby nails! I'd like to get them all out of the way though so that once they are all done, any future nail posts will be of similar quality/angle/length i.e. a style I am happy with.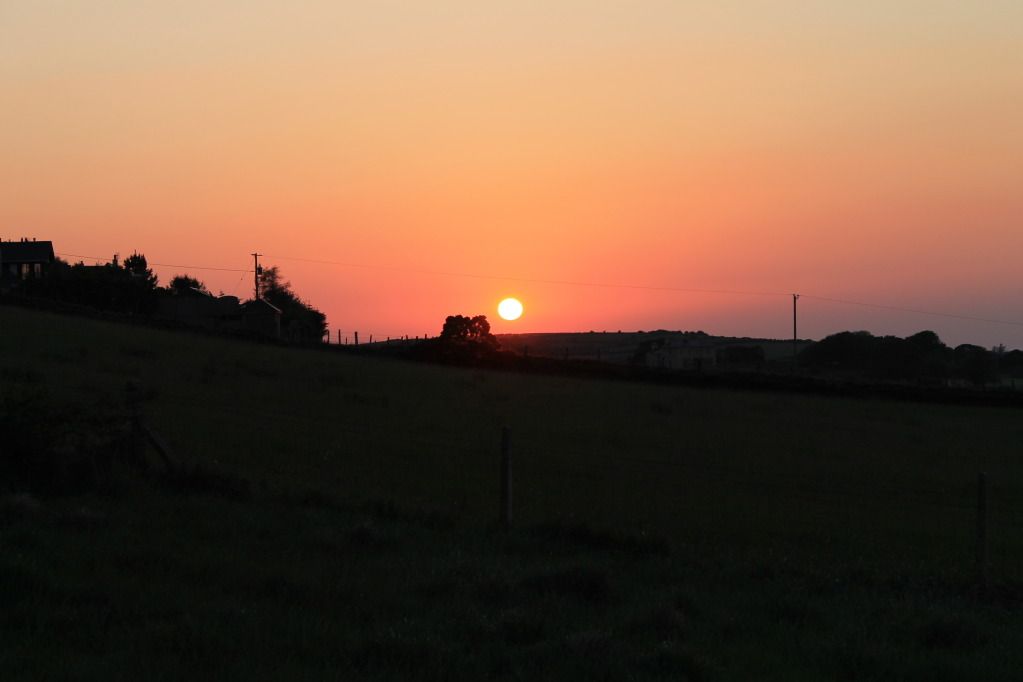 Mojo: Enjoying Irish sunsets, maybe?
So yes, that's a long explanation of saying that nearly all of my blog posts will be nail posts over the next few weeks until my mojo returns from holiday. One beauty post that I will get up however is some of the new MAC Heavenly Creatures items. I'm waiting for them to arrive but I will post pictures and swatches in case they help anybody decide what to buy.