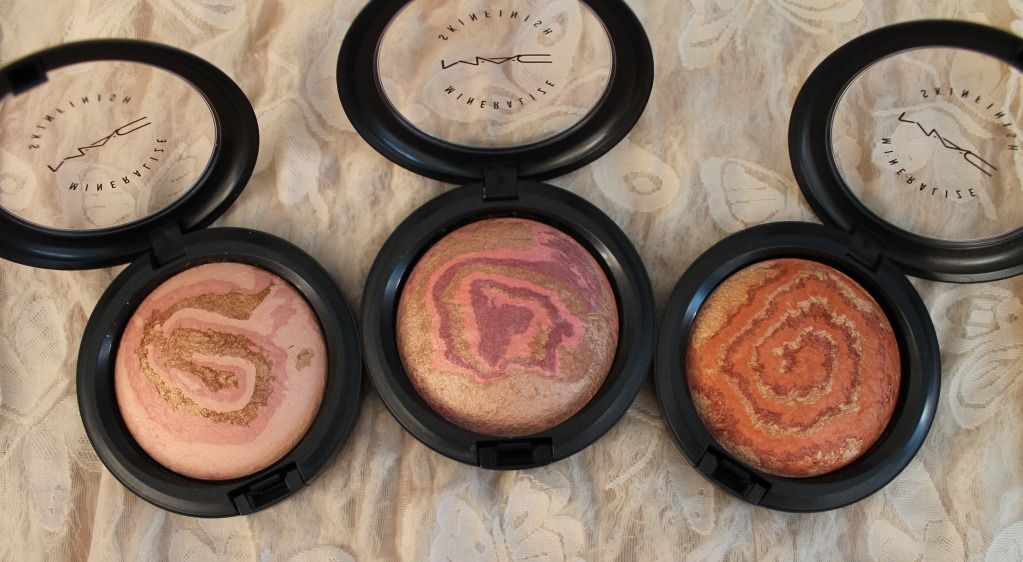 As promised here is a post on some of the items that I got from the MAC Heavenly Creature collection, which is this years' annual Mineralized collection. I was lucky that my mum surprised me with some items from the collection that she got in the airport on her way home from holidays, which was lovely of her:) And luckily not the same items I already had ordered!
I've split the collection up into three posts - face, eyes and lips.
Today's post is the face items which consists of 3 of the 4 Minerlaized Skin Finshes that were released with the collection.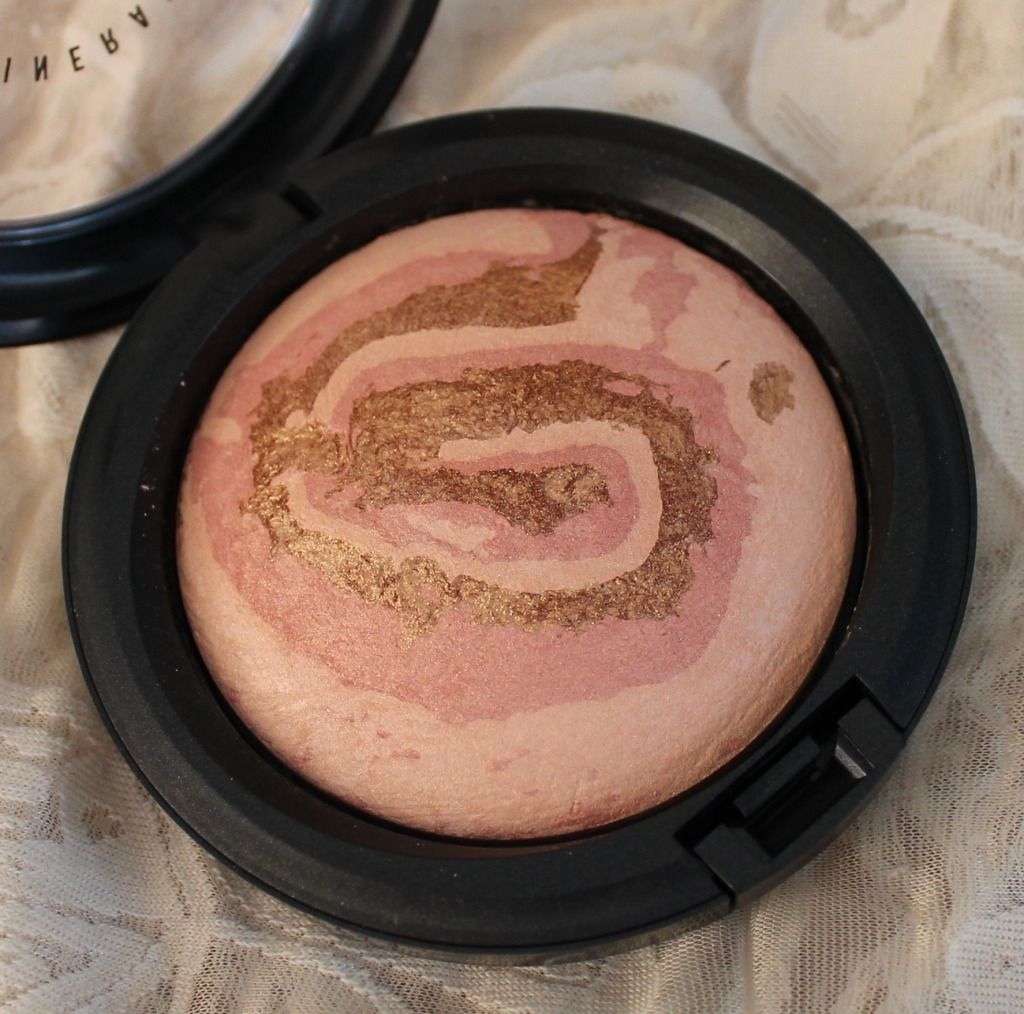 Light Year
The lightest of the MSF's. This looks really pink toned in the pot but is surprisingly peachy when it is swatched. A beautiful colour to add some summer glow.
Star Wonder
This is the pinkest of the MSF's and it is a soft but pigmented colour. A perfect pink for any occasion.
Centre of the Universe
The scariest looking one, hah! It is a strong brown-toned orange that is intimidating even when swatched. You definitely will needed a light handed application of this one but it will look stunning when used in a glowy bronzed look.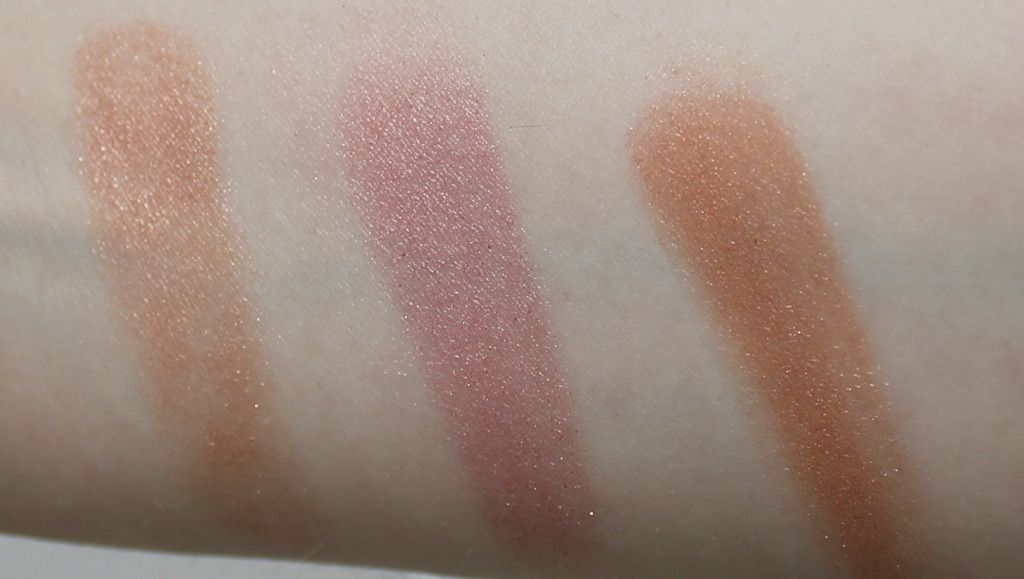 L-R Light Year, Star Wonder and Centre of the Universe
I've really fallen in love with MSF's. I always include them in my make-up routine as they add that 'finished' look to your make-up. Love them!
Heavenly Creature truly is a beautiful collection, so check it out while you can!