China Glaze Atlantis was on my wishlist for a long time. I eventually got it earlier this year. It is a greeny-blue, chunky glitter.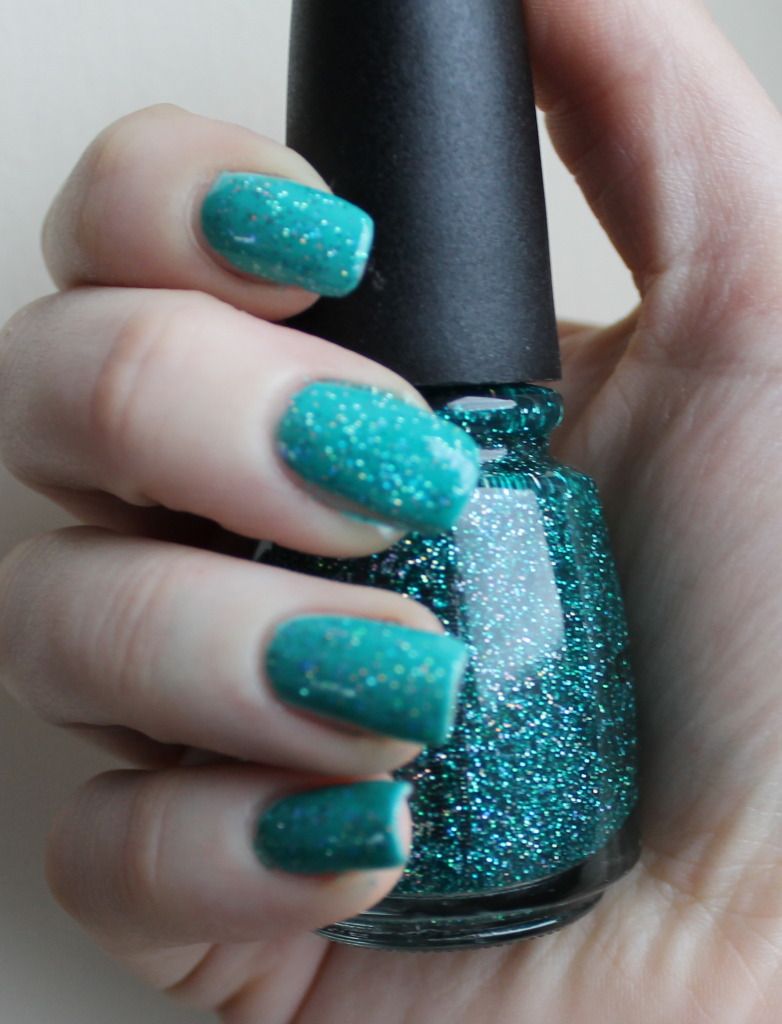 In these pictures, I have it layered once over China Glazes For Audrey, which brings out the blue in it.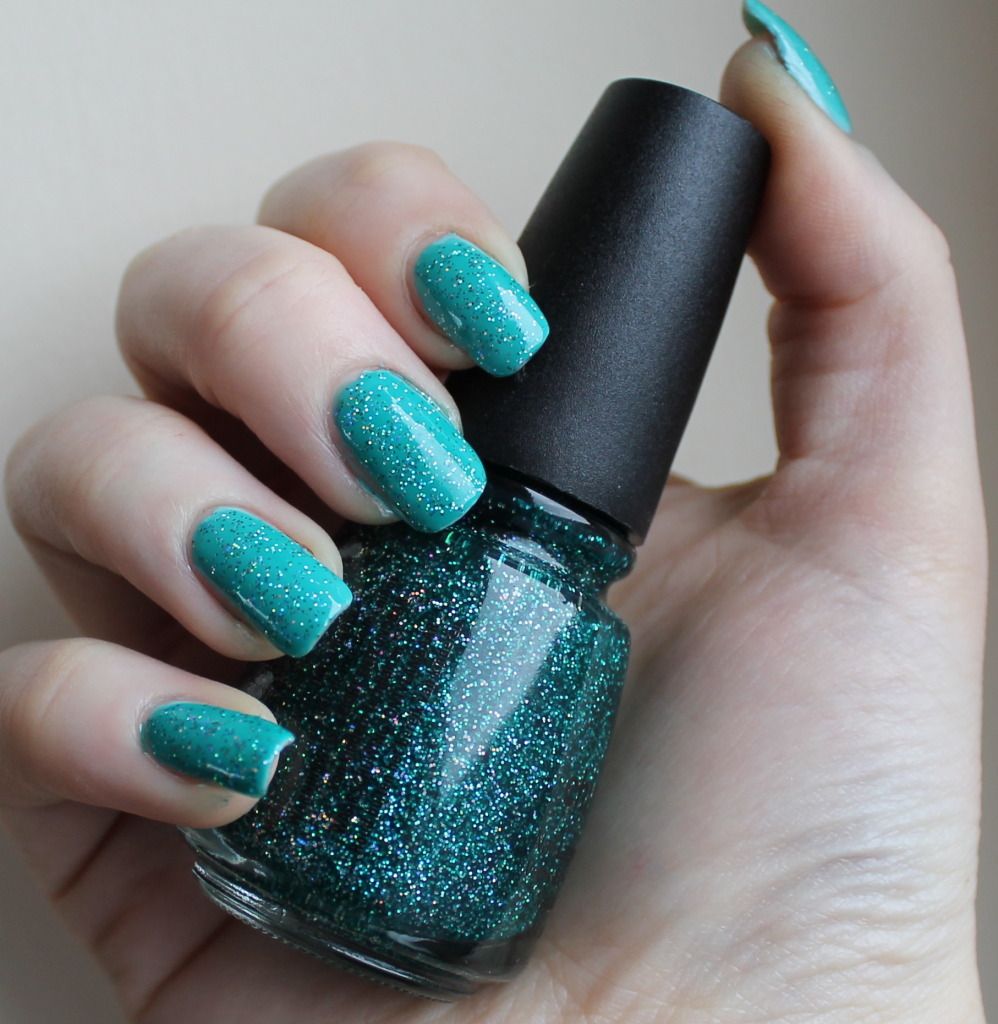 I think it is a nice addition to jazz up For Audrey but I believe you could make this glitter opaque in about 3 coats if you wished to.