Sally Hansen Green Chrome is one of those push pen type polishes. You click the button at the end and the polish comes out of a little fan brush the other side. It reminds me of YSL Touché Eclat.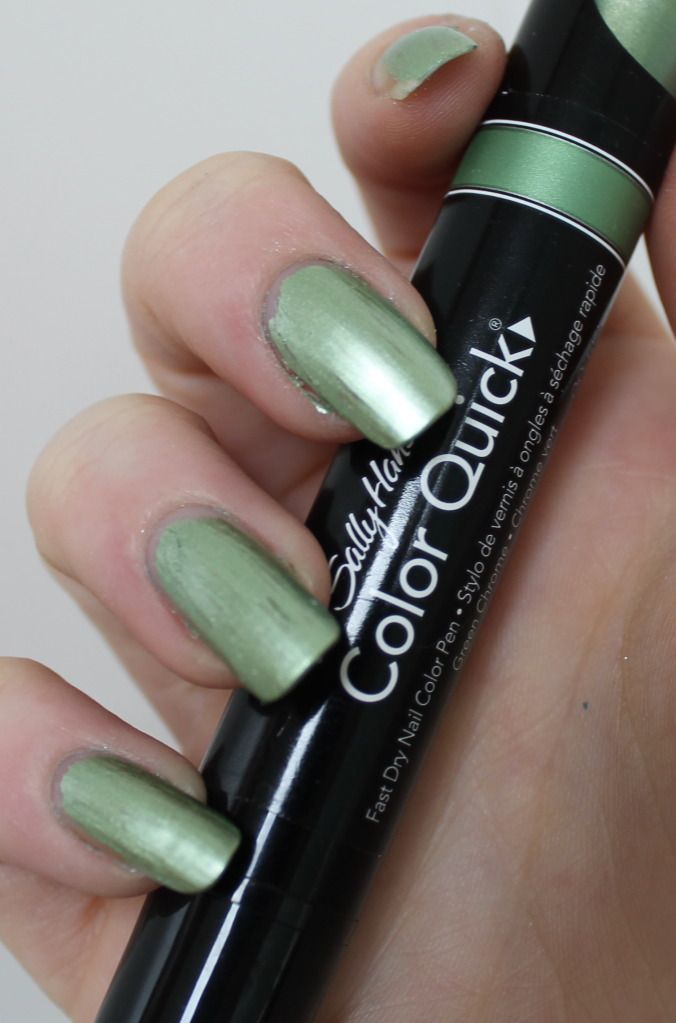 The colour is stunning. A metallic green with great coverage. One coat of this was quite adequate but I did two coats. It went slightly streaky on me but that was my own fault for not giving the first coat enough time to dry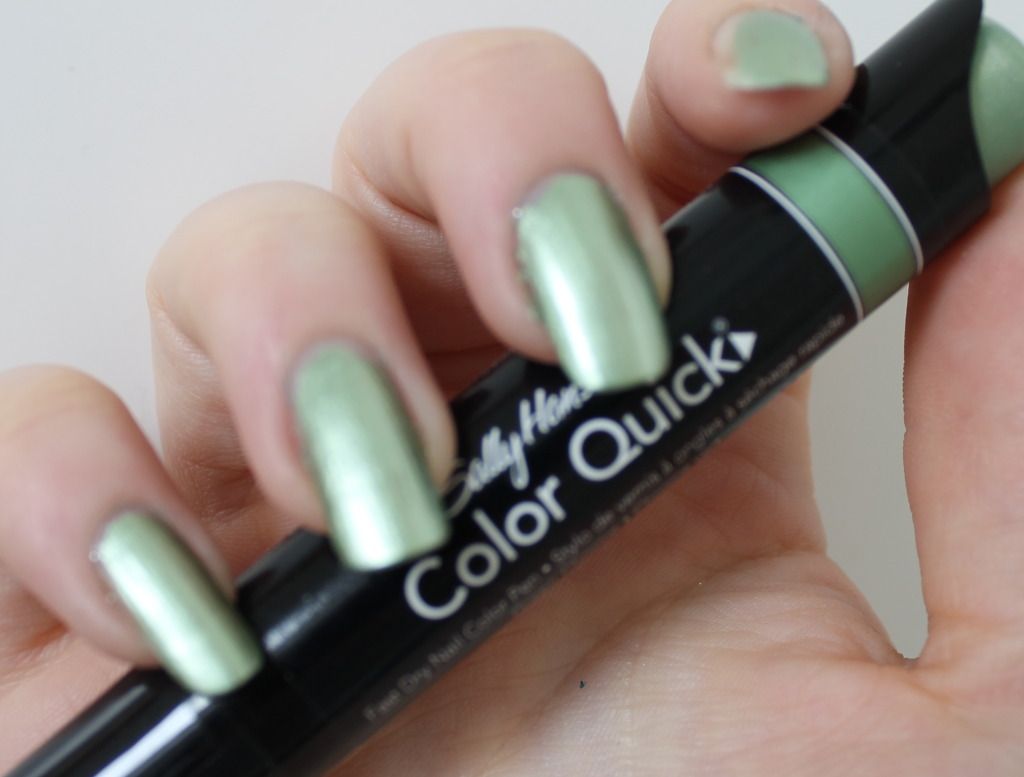 I like the idea of the pen and it means I finally have the chance of using up a polish hah.