China Glaze Fairy Dust was one of my very first China Glaze polishes.
It is a finely milled silver glitter and is perfect for adding a touch of sparkle to any polish.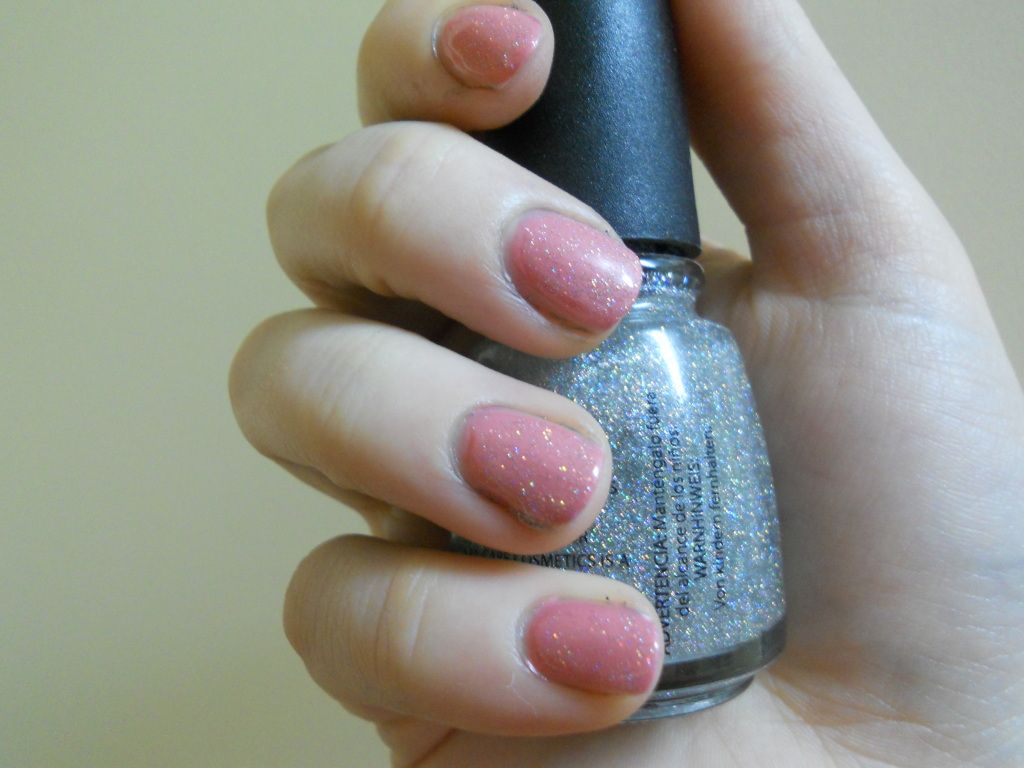 This is one coat of it over OPI's A Dozen Rosas. I don't think you would be able to get this glitter opaque, it's just too fine and sparse.