This is the aptly named Grass by the brand Pop. It is a gorgeous green shade, very vibrant.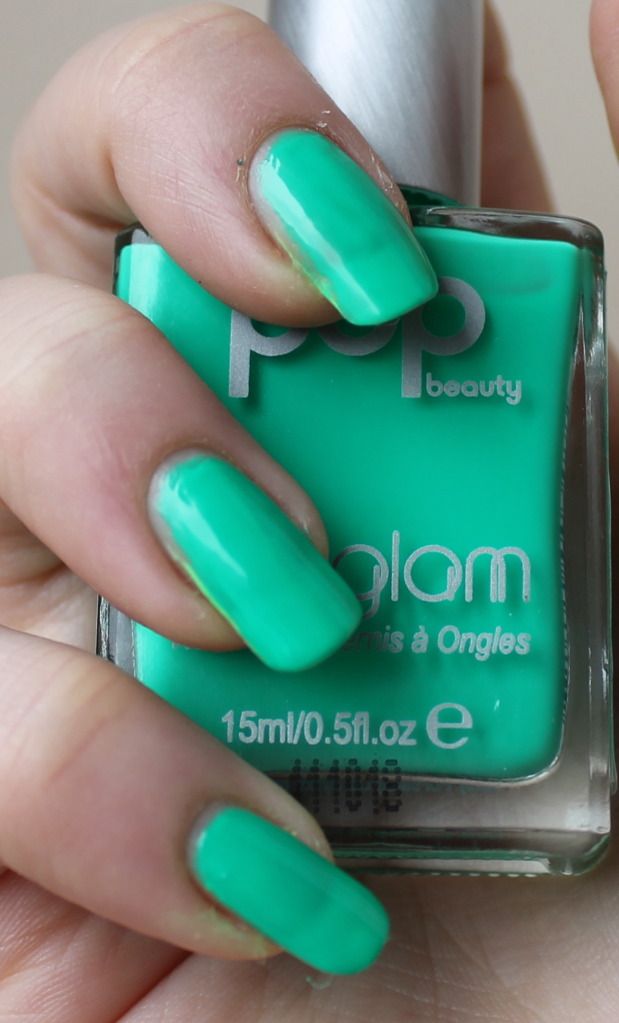 This was only two coats and as you can see it needs at least three to completely cover the nail line.
This was a very quick drying polish and had a funny finish to it. Kind of matte but not completely so. Whatever it was, it meant it dried quick but was easily made shiny by a topcoat.