No7 Spun Sugar was, I believe one of my first No7 nail polishes. I don't think I even used a €7.50 off voucher to buy it!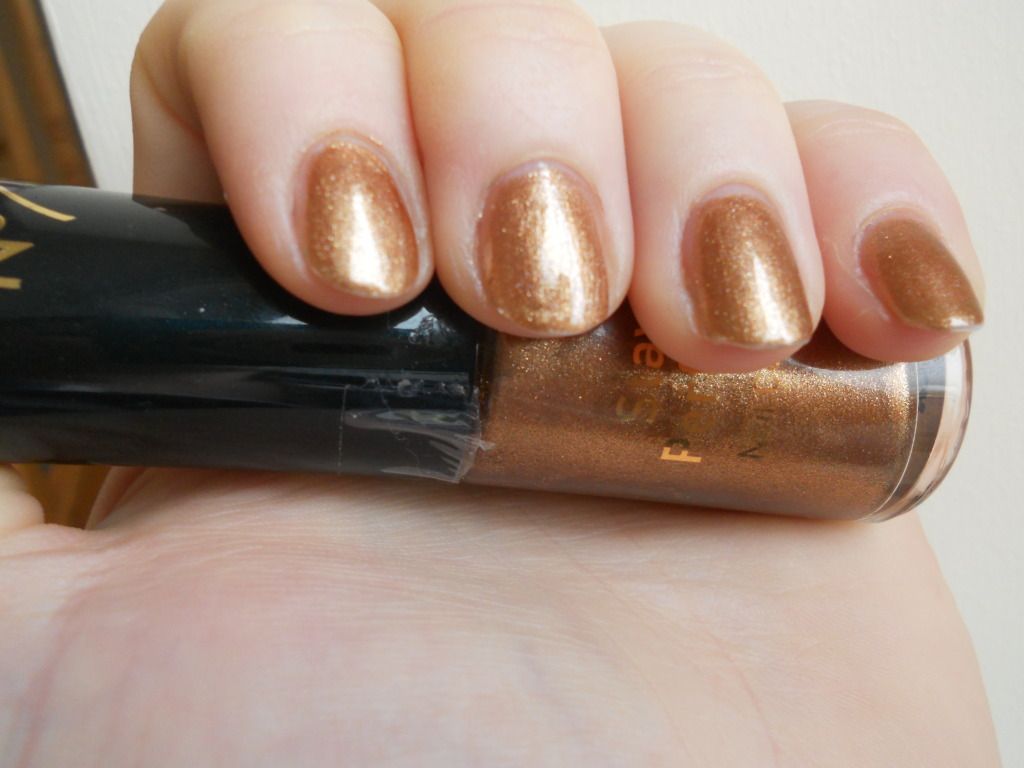 It is a bronzey golden colour and was opaque in two coats. It really does remind me of spun sugar, it's very luxurious looking, nearly silken.
It had a slight gritty texture to it when it dried but nothing that a topcoat wouldn't sort out.