OPI It's My Year is a gorgeous purple gold polish which was released with the 2011 Miss Universe collection.
It's such a stunning polish with amazing reflect but it is surprisingly sheer. The photos here are 2 coats but there is still quite visible nail line so to get good coverage you definitely need 3 coats, if not 4.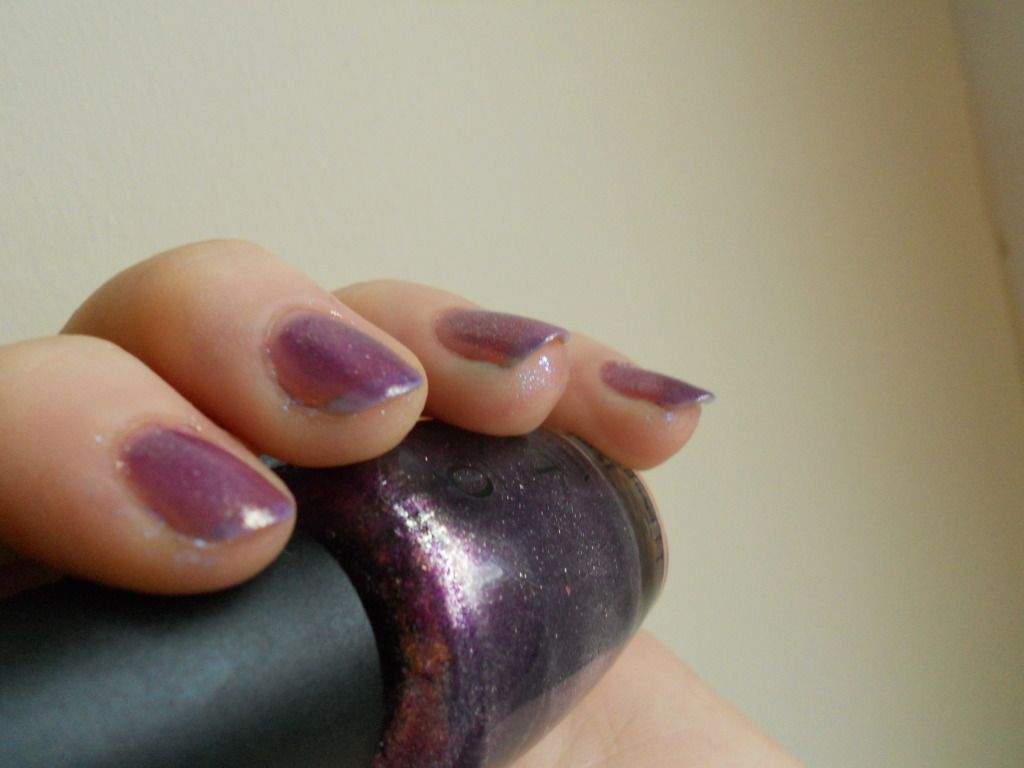 I am not particularly fond of polishes that require lots of coats, but It's My Year is such a beautiful colour that it's worth it.