This second post on the MAC Heavenly Creature collection is based on the Mineralized Eyehadows. There were nine released with the collection and I have four of them.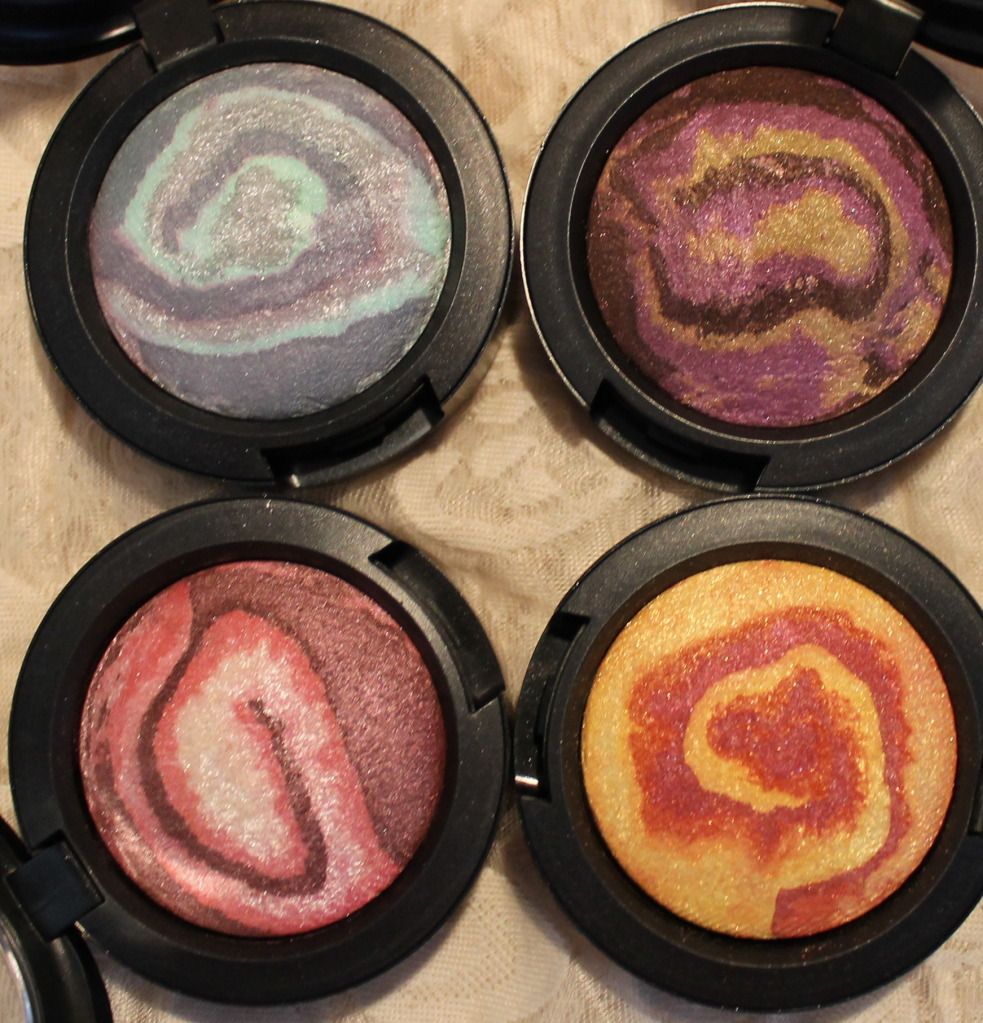 Clockwise from top left; Bright Moon, Universal Appeal, Magnetic Attraction and Neo Nebula
Neo Nebula - Dry, Wet. Bright Moon - Dry, Wet.
Neo Nebula: This is a swirl of purple and pink in the pot but it swatches with more pink than purple.It has a lovely metallic sheen to it both wet and dry and is extremely pigmented.
Bright Moon: This is a light blue in the pot and swatches as silvery blue with slight grey tones. Again this had great pigmentation.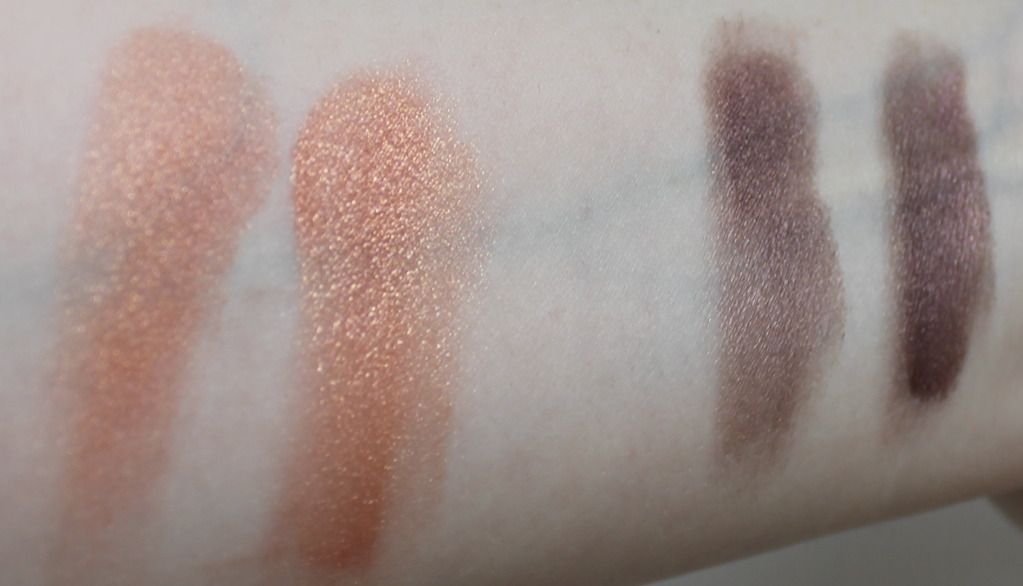 Magnetic Attraction - Dry, Wet. Universal Appeal - Dry, Wet.
Magnetic Attraction: This gorgeous copper is probably my favourite out of the four, both in the pot and when applied.
Universal Appeal: A green and purple combination which may be the hardest to work with. It applies slightly muddy but with a little bit of effort should hopefully work beautifully.
I only tried my first Mineralize Eyeshadow last year,
Clarity
, and I really enjoy using it so I was excited about this years collection. There are so many options with a mineralized eyeshadow. Not only can they be used wet or dry but you can just select the coloured swirls you want to use or simply swirl them all together.
Have you tried any of the MES's from this collection?