No7's Milan is one of my favourite No7 polishes. Hell, I think it's one of my favourite polishes ever!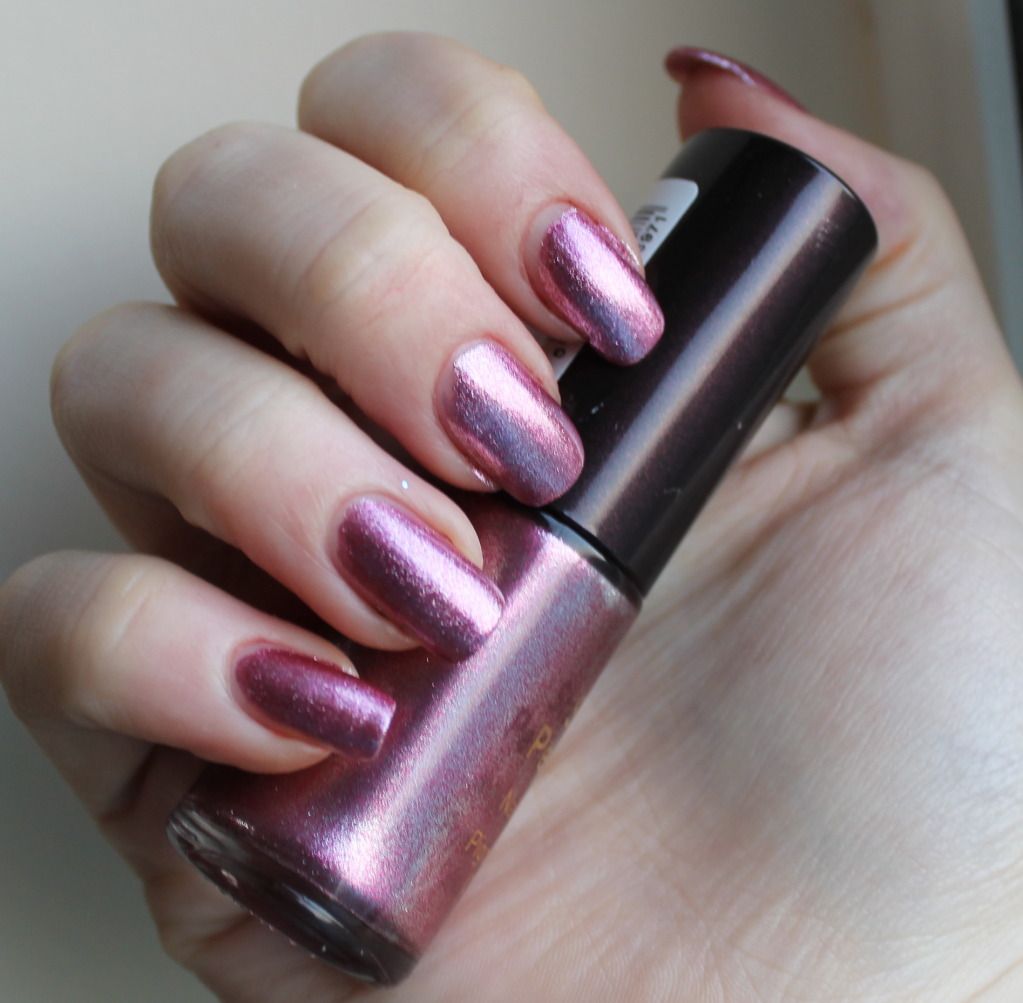 It's a frosty toned pink with a kind of silvery shimmer running through it.
It applied like a dream, this is two coats.
I love wearing this polish, it's the kind of polish that makes you keep second-glancing at your nails. If you're like me, this is maybe not the best polish to wear if you have a busy day at work as you might waste a lot of time admiring your nails, ha!