OPI's Funky Dunky was released as part of the Shrek collection in Spring 2010. It is also one of the first OPI's that I bought.
It is a deep purple creme that was easily opaque in just two coats.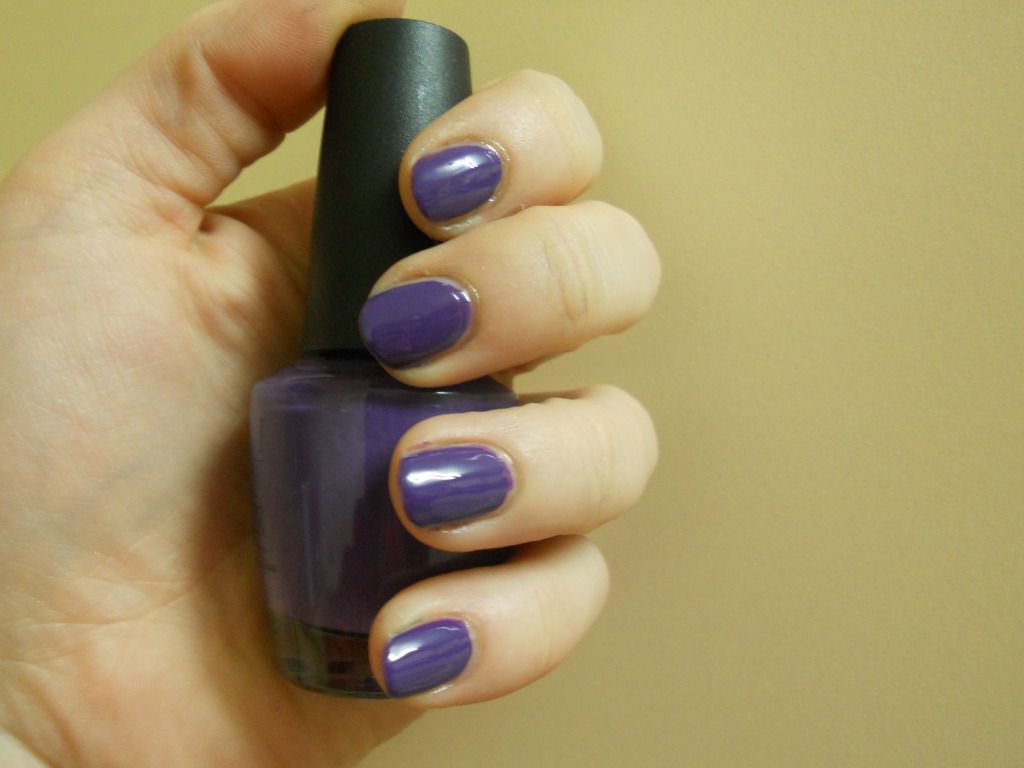 I'm not sure how I feel about darker creme polishes. I feel like some of them fall a little flat in comparison to pastel creme shades.