Hits Hermes is my only polish from the brand and to be honest I don't know a whole lot about the brand. This was given to me by a friend who ended up with an extra one.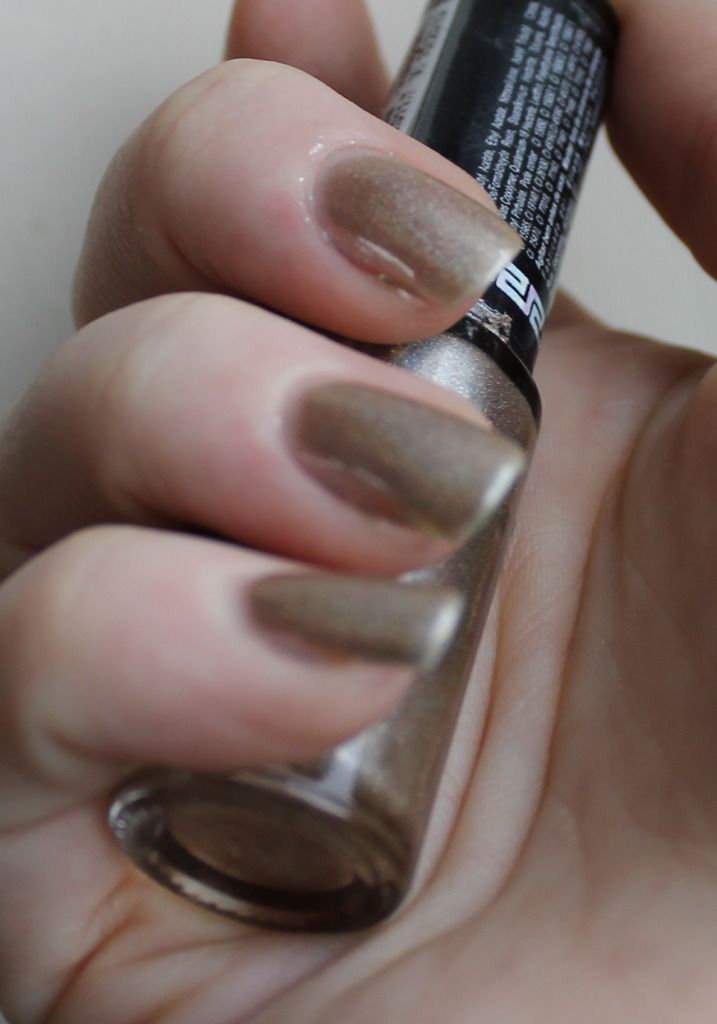 Hermes is a holographic gold colour. I love holo's. I don't think many brands make them though, I think I read somewhere that the materials used to make them are hard to get hold of or something?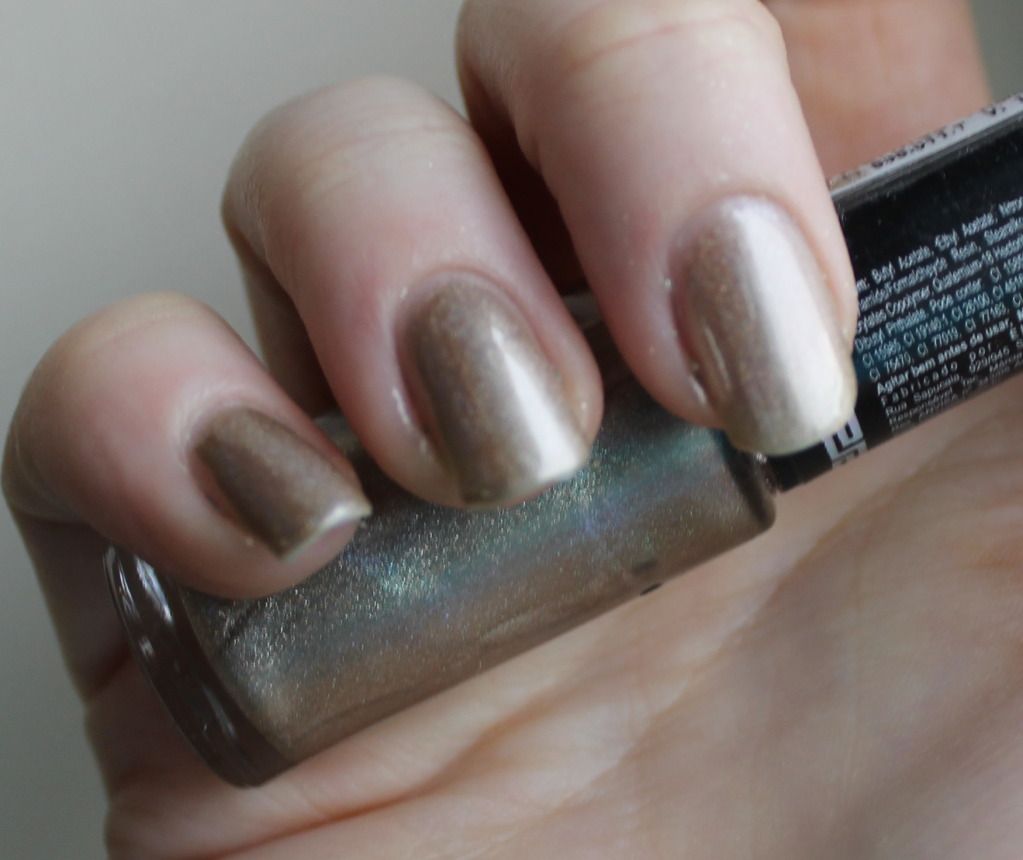 Anyway, it is light gold and reflects a multitude of colours when the light hits it right. Very pretty indeed.