The OPI Summer Flutter collection was one of their little mini Summer collections released back in 2010. It was a four piece collection and I picked up two of the shades last year.
Both of the shades that I have are that kind of glass-fleck effect, which makes them seem more than just another glitter or shimmer polish.
Catch Me In Your Net is a beautiful light sea blue with slight gold reflects. It is the perfect summer blue. Catch Me In Your Net also looks a bit foil-like at times.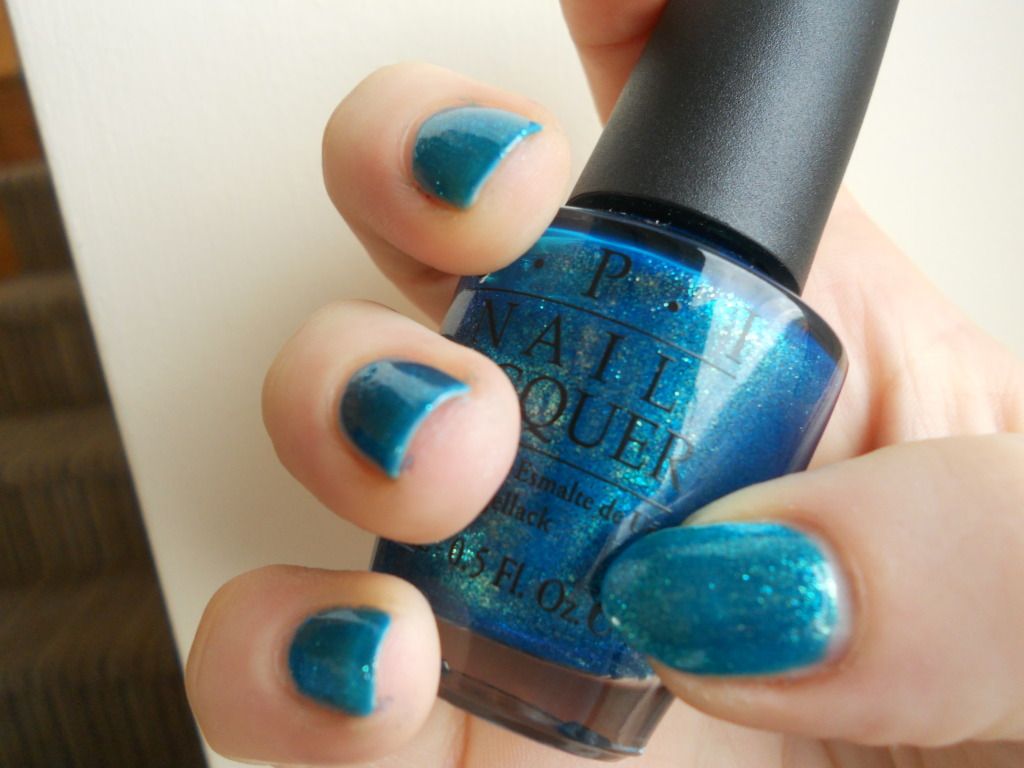 Wing It! is an unusual pink shade. It has some orange/coral tones in it as well as a purple/pink micro-shimmer. This one reminds me of glorious summer sunsets.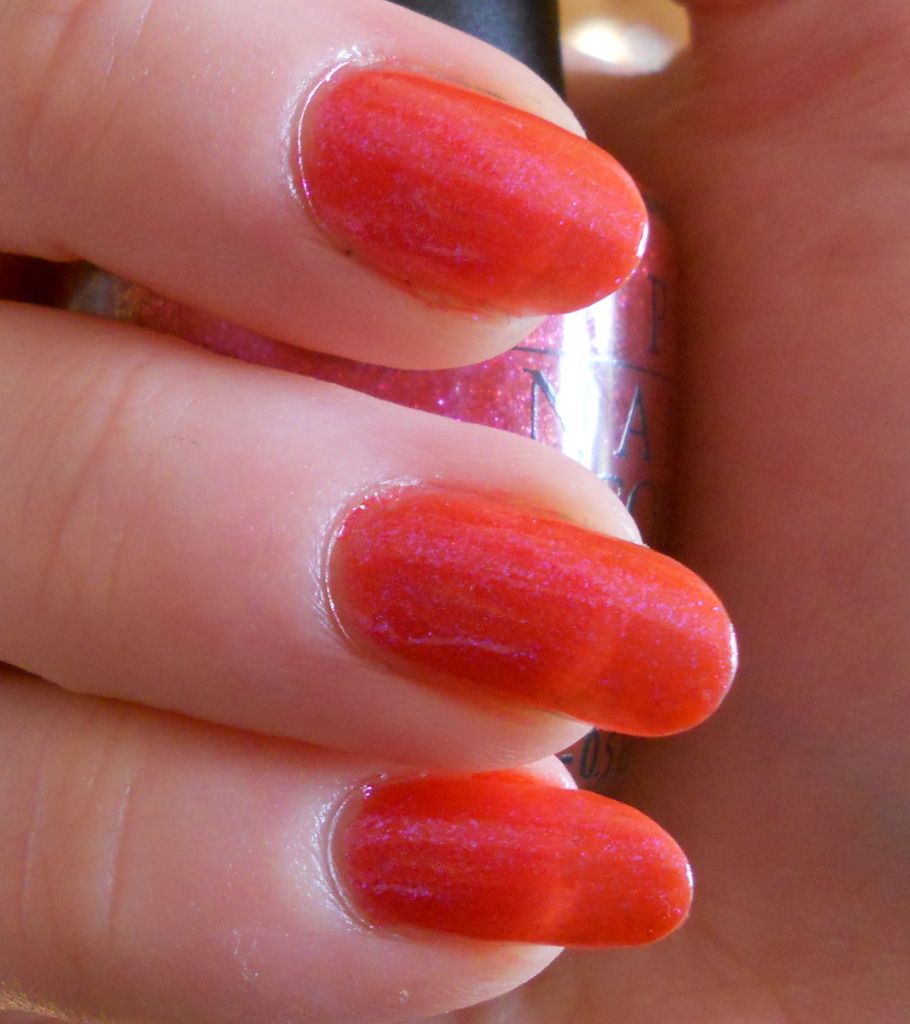 The formula of these was slightly on the sheer side so both of these required 3 coats. Definitely worth it in my opinion though!
I think OPI did a great job with these two shades back in 2010. They epitomise Summer!