I've been meaning to get up more night time eye looks but it is so hard to get photos of them. Firstly because I nearly always wind up being late and don't have time to snap a few pictures or else it's too dark by the time I'm ready and and I can't take decent pictures!
However, with it being the start of Summer and the nights are brighter for longer, I managed to get some photos! These are from one of the nights over the june Bank Holiday weekend.
I don't shy away from wearing amped up eyes during the day and night time is no difference, I like to make it quite extreme.
I rarely have a plan for what my night out eyes will look like, other than what I won't wear i.e. if I'm wearing a royal blue dress I'm not going to wear lots of blue eyeshadow! I usually just spread out a load of eyeshadows in front of me and just pick and mix.
This particular eye look turned out dark but I was really happy with it.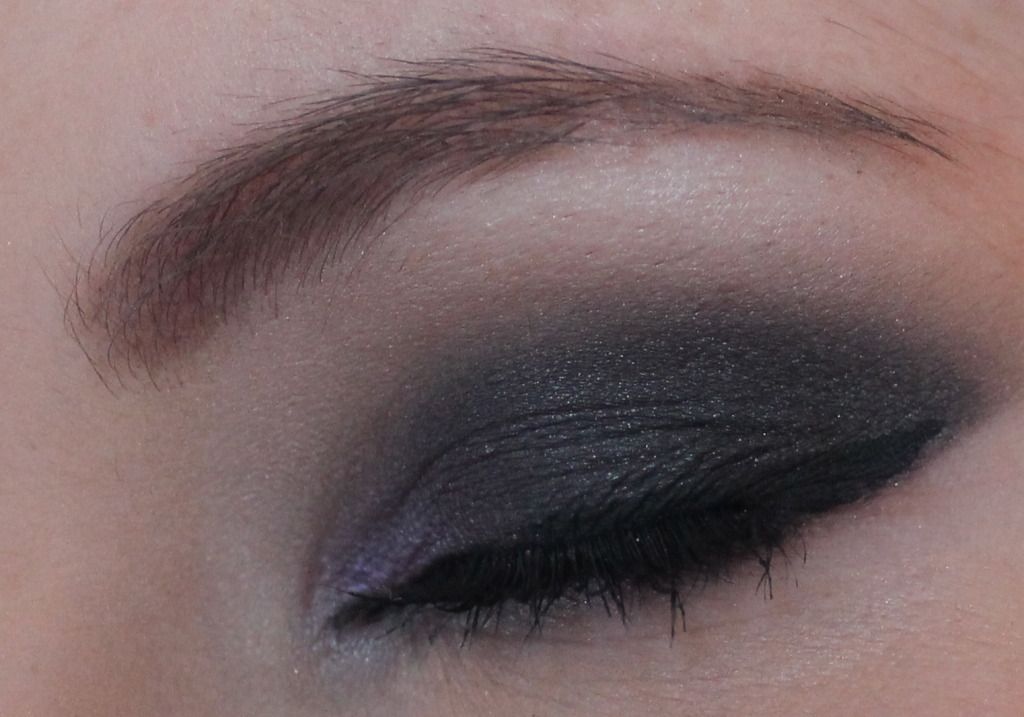 To get this look I:
Used Urban Decay Primer Potion in Original
Applied MAC Paintpot in Nubile from lid to brow
Placed NARS Lhasa all over lid
I used MAC Black Tied to 'cut' a line in the outer v and above the crease
I filled in that outer v and crease area with Black Tied and blended
I blended a tiny bit of Urban Decay Naked between the Black Tied and brow area
I ran a small bit of Urban Decay Jet on the outer lid
Then I used Urban Decay Half-Truth to blend out from the outer lid to the middle of the lid
I used Urban Decay Omen on the inner quarter of the lid
MAC Shroom was used on the brow bone/area
I used MAC eye pencil in Heirloom on the inner part of the eye and half way along the lower lash line
Maybelline Gel Eyeliner was used on the upper lash line, to tightline and smudged out on the outer half of the lower lashline
Mac Eye pencil in NC15/NW20 was used on the lower waterline
Finally YSL Faux Cils mascara was applied.