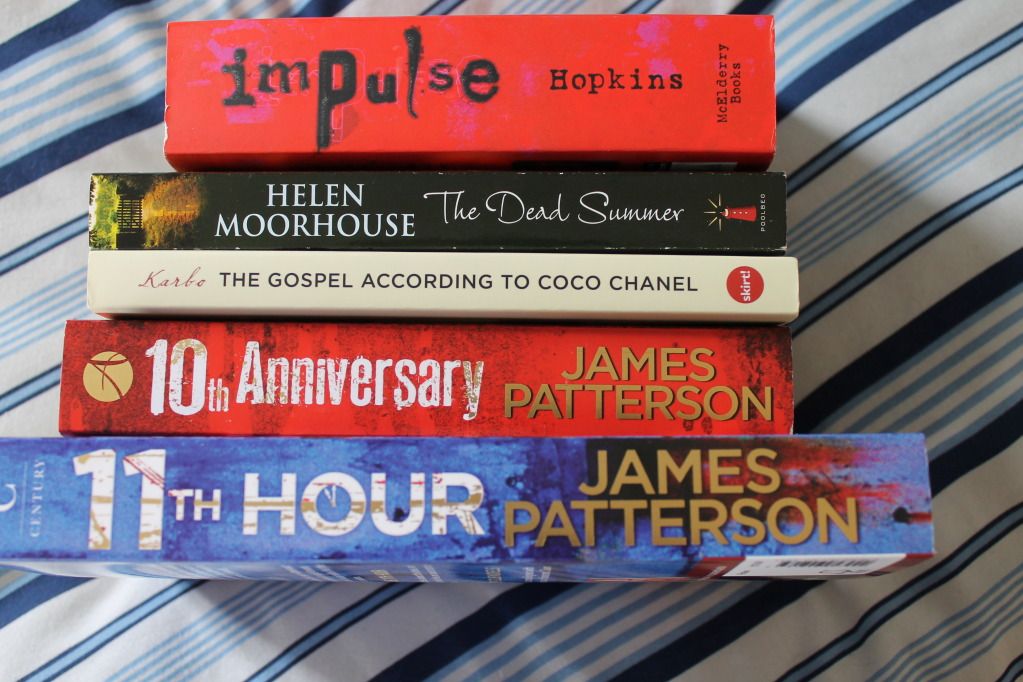 It's no secret that I love reading and since getting a Kindle for Christmas I've manage to read more than ever. However, when I got it I knew I would never stop getting actual books, as to me there is something so special about an actual book. So here's the last few that I picked up.
Impulse by Ellen Hopkins
The Dead Summer by Helen Moorhouse
The Gospel According To Coco Chanel by Karen Karbo
10th Anniversary by James Patterson
11th Hour by James Patterson
I'm really excited to read some of these especially the 2 James Patterson ones as I've been a fan of the series since the beginning. I somehow missed the 10th one being released so I had to get the 2 of them!
I've been itching to read The Dead Summer since I read
this
review by Sharon over on
Behind Green Eyes
on it.
I loved all the 'How to be a Godess' type books so I'm hoping the Chanel one will be just as good.
The only one I'm unsure of is the Impulse one as it is written in verse but we'll see how it goes.
Any good book recommendations for me?