I picked up this polish when TK Maxx had a few hanging around. It is Chop-Sticking To My Story by OPI and hails from the Hong Kong Collection (Spring 2010).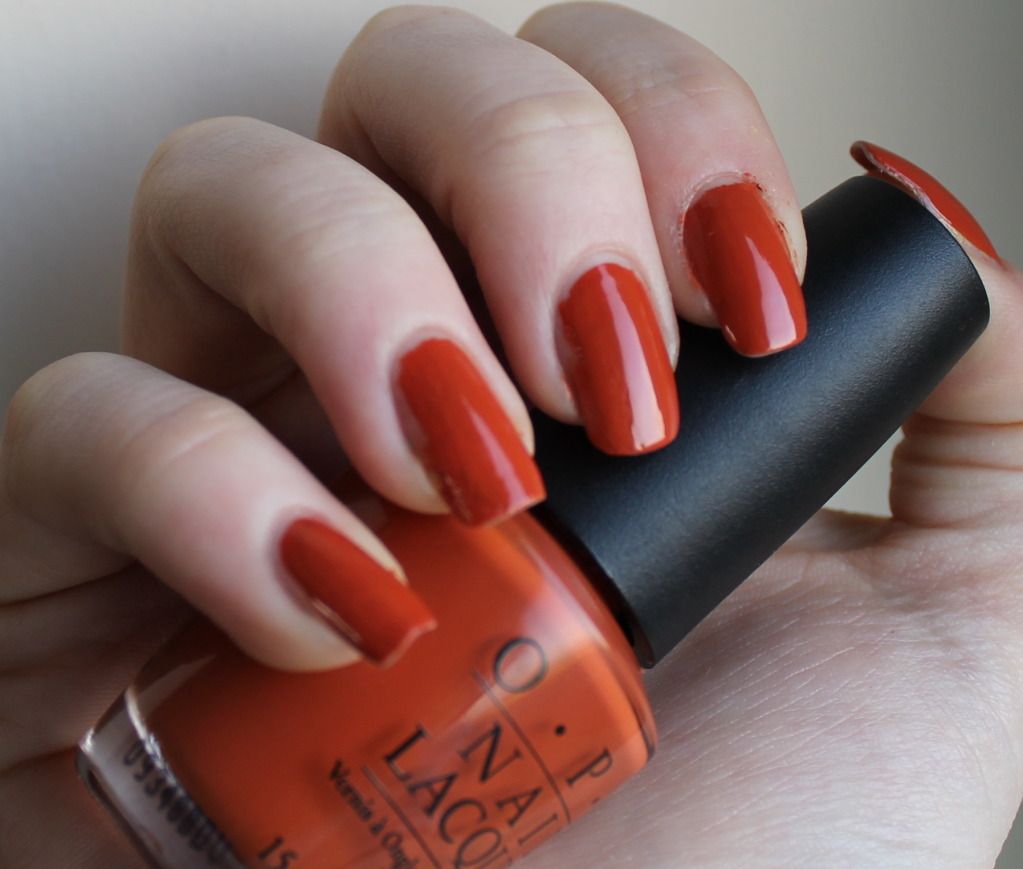 It's a burnt orange colour but just slightly more browned. It is also a creme finish.
This is 2 coats and it was a really good polish to apply and so easy to get full coverage and opacity.