Oh how I miss my long nails:( I had two bad breaks a few weeks back and ended up having to file them all down. I have so many nail polishes building up to be swatched at this stage but it will be quite a while before I'm happy enough to start swatching again. The length of my nails in these photos is my favourite length. I can't believe how many swatch photos I have of my nails looking mank. But hey you swatch and learn:)
Anyway on to the polish of the post. This is OPI's Fiercely Fiona from the Shrek collection of 2010. It is a banana yellow colour that was opaque in 2 coats.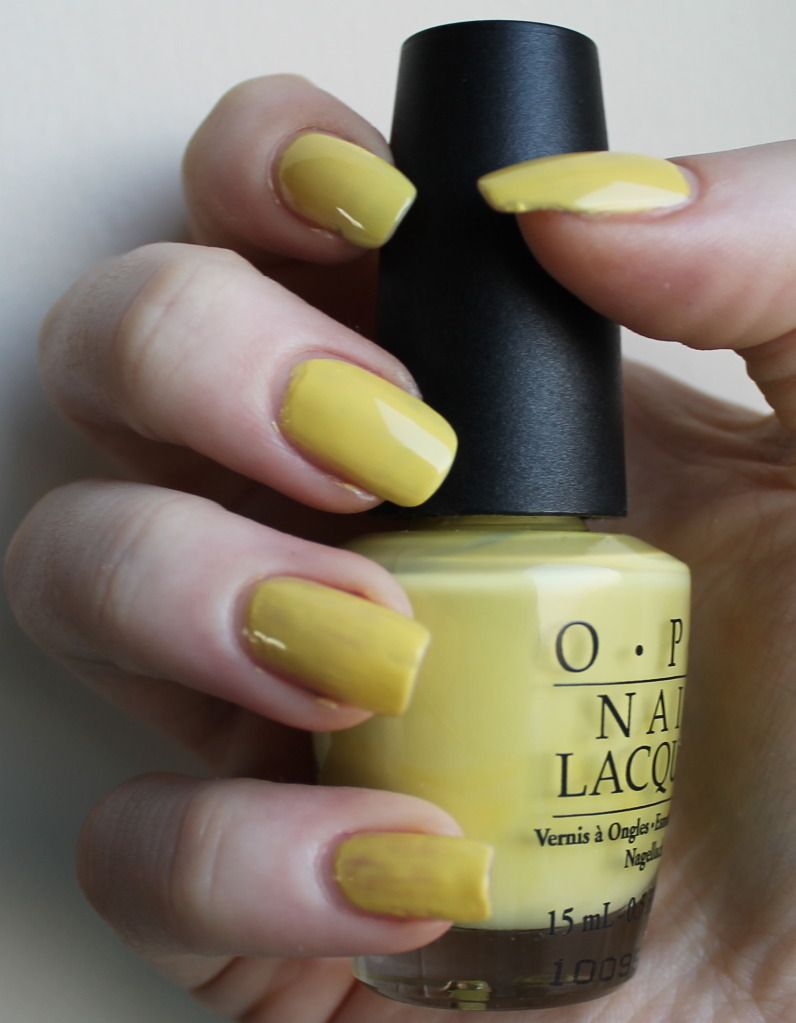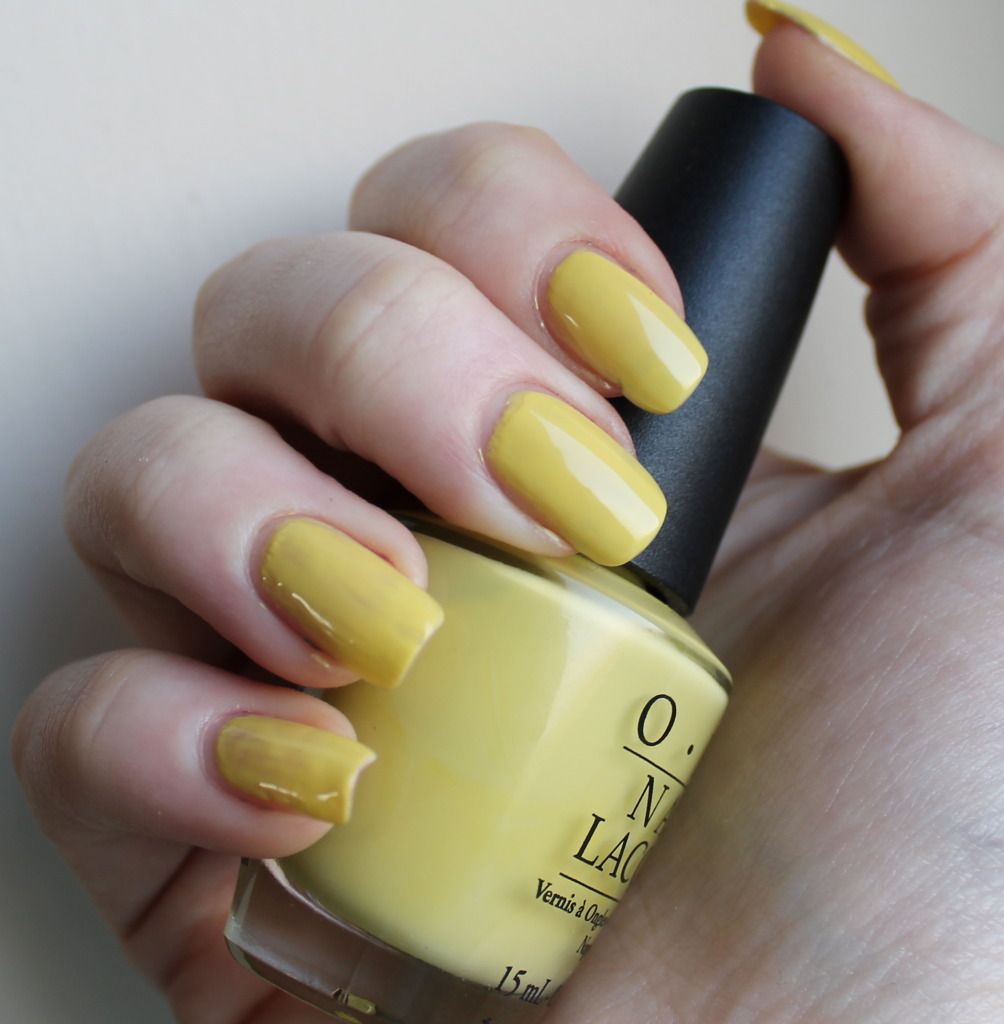 It's bright but not glaringly so. I don't think I've worn this polish since I swatched it. These photos remind me of how much I actually like it!