I came across these 2 beauts in a bargain basket in a pharmacy - 99c each? Yes, please! They are Star and Galaxy and I don't recall ever noticing or hearing about either of these shades before.
Galaxy is a blue-toned glitter polish but layering over an opaque colour is required. (Well, it looks better, it's not that you're not allowed to wear it by it's self).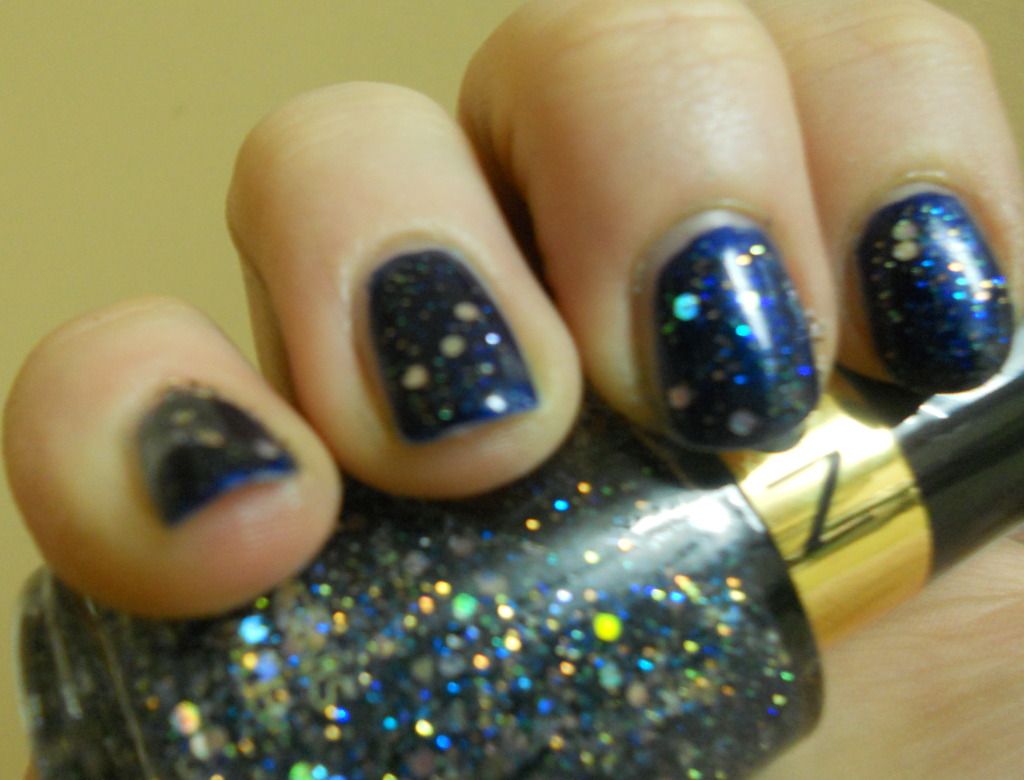 I wore Galaxy layered over Rimmel's Blue Vogue
Star is a purple-themed glitter and like Galaxy it needs to be layered over an opaque colour.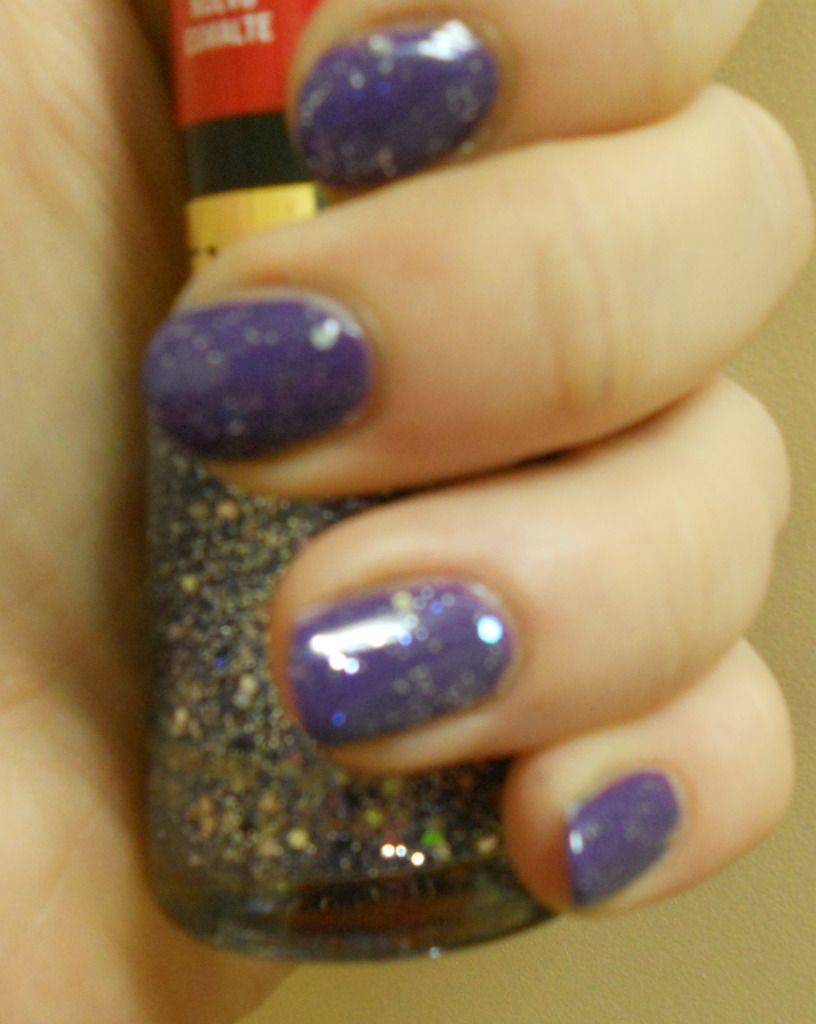 I can't properly remember what colour I layered this over but I think it was OPI's Funky Dunky. I don't like it though, I think it would look better over a deeper purple. Like Essie's Sexy Divide. Nice.
Revlon's No Name Gold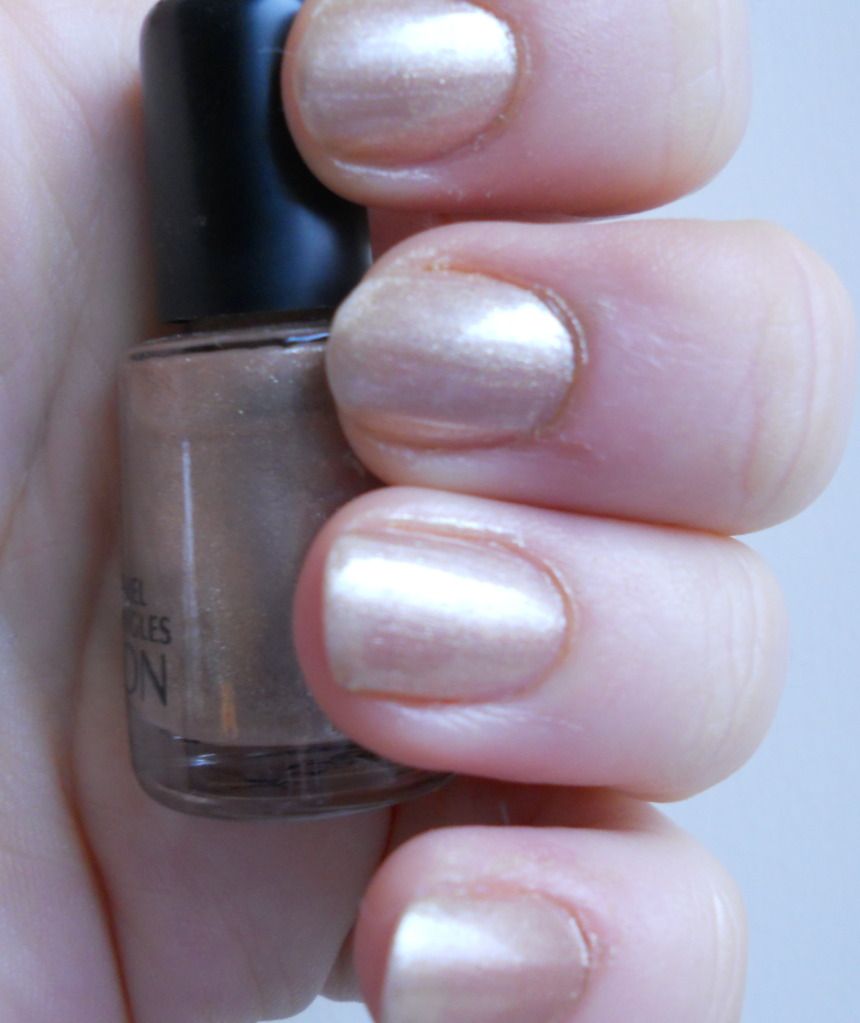 I didn't get this with the others but it was in my Revlon album and it looked a little lonely so I thought I would add it in here:) It's a pretty gold but a little bit sheer. Nice and subtle.