I wandered into Penneys one of the evenings after work last week and as I nearly always do, came out with a few new bits. They had some lovely pieces in, so I was actually quite restrained with my purchases for change!
First up is this colourful top. I love how bright it is and it is just nice and casual to throw on over jeans. It was €7.
As soon as I saw this top, I fell in love with it. A casual, stripy, ombre kind of top, it's the perfect 'beach' look. Loose and comfy. It came in this deeper rose pink shade but also in a bright pink version. It is sheer, so you need to wear a cami underneath. This was €9.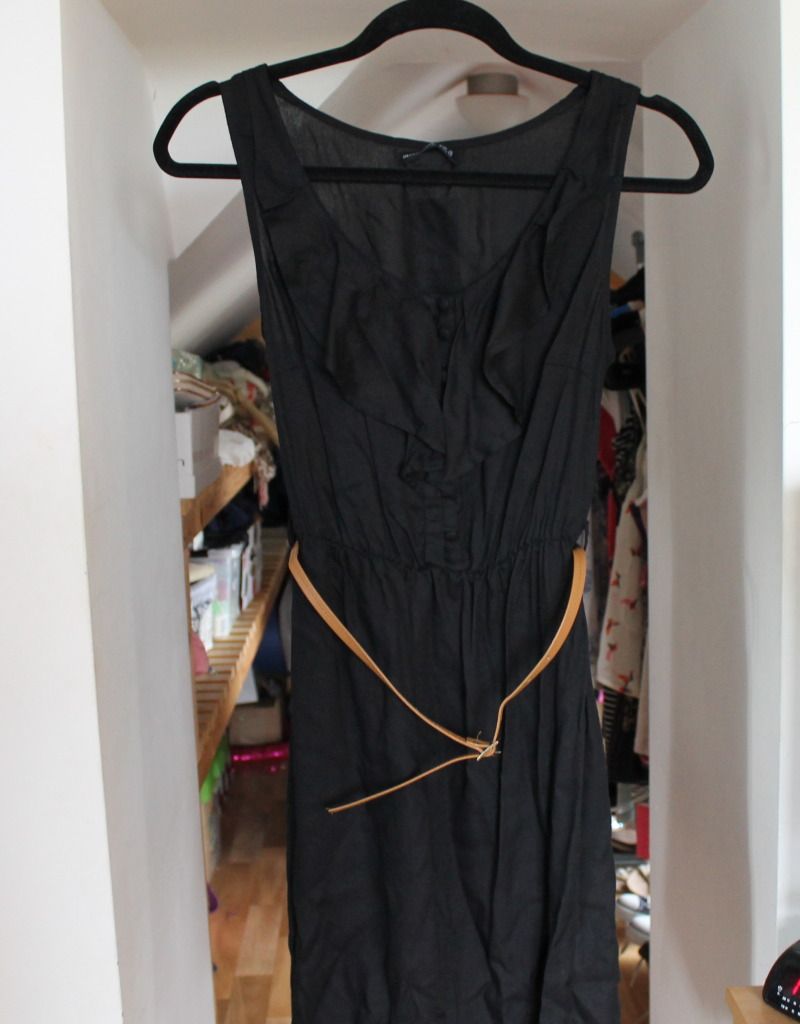 Close-up of ruffle
I spied this dress a while back but never got around to getting it. It is a light material, with a little cinched in waist. I'm not sure if I like the belt, I might add a different one. I love the ruffle detail at the top and it's nice to get a dress with a low neckline. So many dresses I've seen lately are completely covered up and tight around the neck. Hate the feeling of it! Even though it's black, I think it's a lovely summer dress and can easily be brightened up with colouful accessories. It cost €9.
The last two items I got were shoes. They have such a great selection of shoes in there at the moment!
The first pair I got were the raspberry deck shoes. They are so comfy and cute and perfect for an Irish summer. They had them in navy as well but none left in my size when I was there but hopefully they'll get them back in. They cost €13.
The last pair of shoes I got were a pair of rose-gold flats. I actually think my eyes lit up when I saw these haha. I'm so in love with rose-gold these days, it's just so pretty! These were between €6-€9, I can't rightly recall and I already have the tags off.
Have you picked up anything nice any Penney's lately?