Every so often I like to purchase a HTF (Hard To Find) OPI polish if I see one going cheap on eBay. I tend to veer towards greens and I like to ignore the people who say a polish is too sheer. And so I ended up with Call My Cell-ery which is from the Brights Collection I believe.
I don't think I've ever seen my nails look more disgusting than when I wore this polish alone! This is about 3 coats.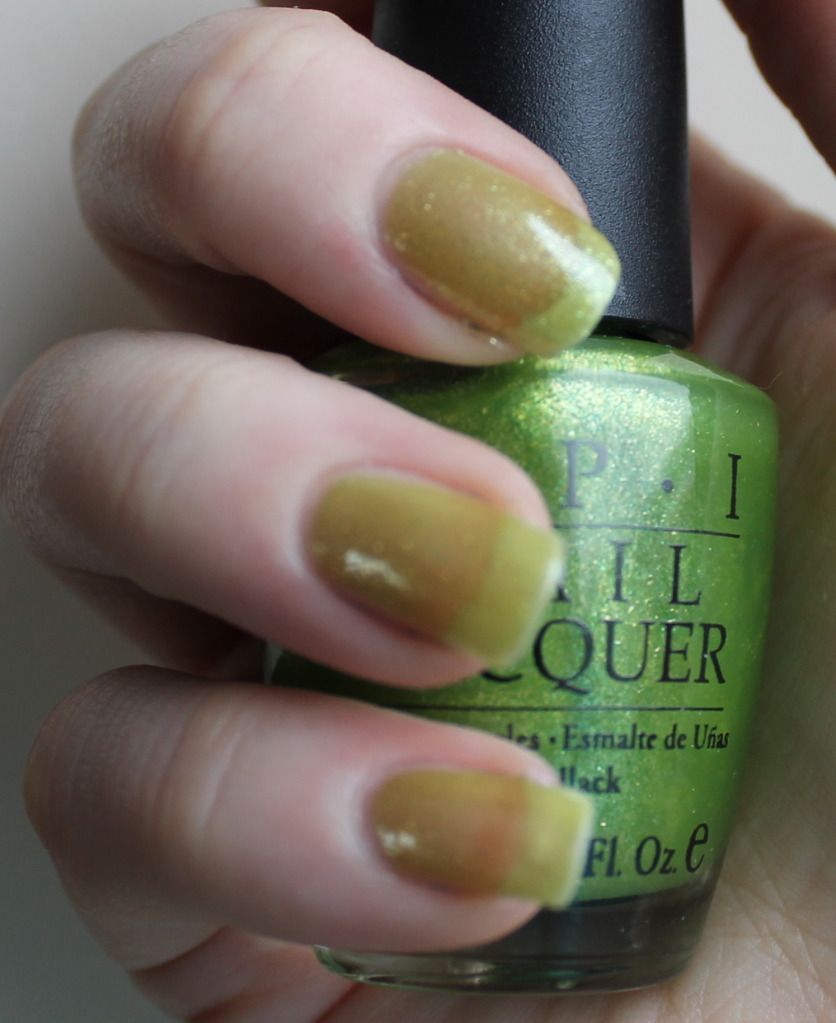 And so I knew it would be a layering polish. The next time I wore green, I slapped a coat of Call My Cell-ery over it. The green it's layered over is
Dior's Waterlily
. Beautiful in it's own right, Call My Cell-ery gives it a beautiful glass- fleck effect.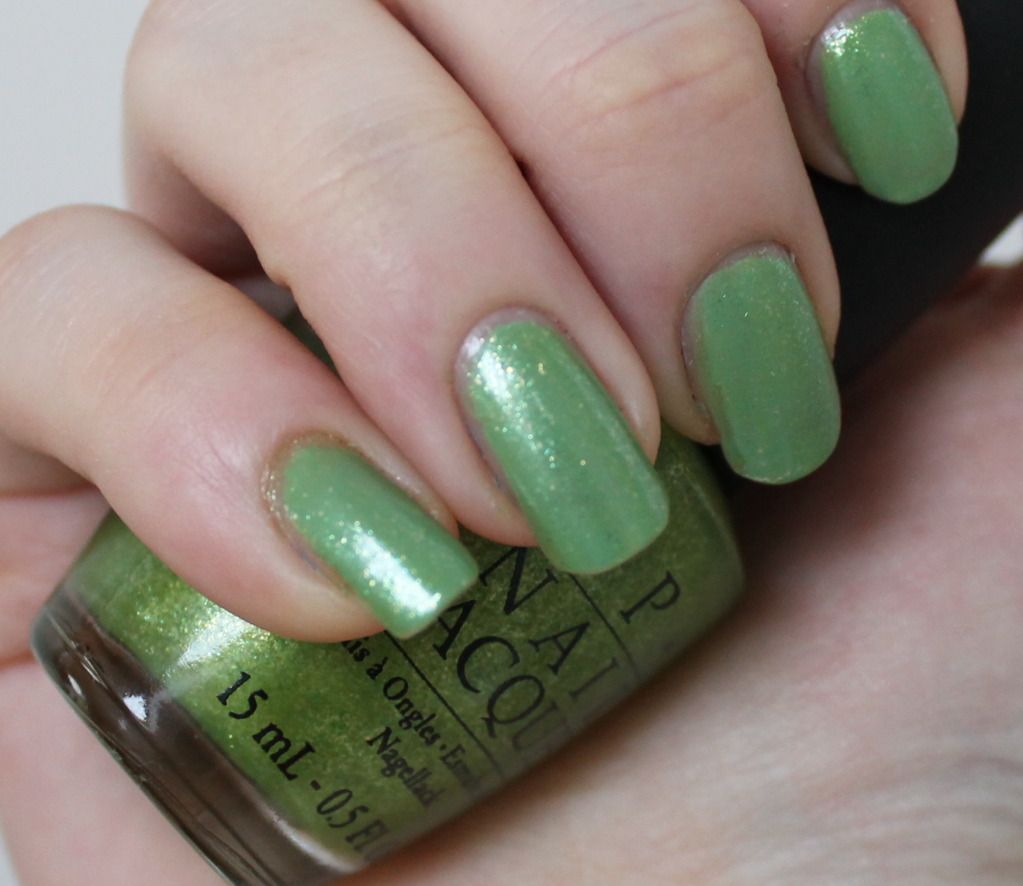 I love how it turned out.