I love the selection of Wet n Wild polishes in America. And so cheap, I think this was only 99c!
Night Prowl is a dark, blackened plum/reddy colour with small purple sparkles in it.
I wore this polish so much last summer, especially for nights out but I've neglected the past while.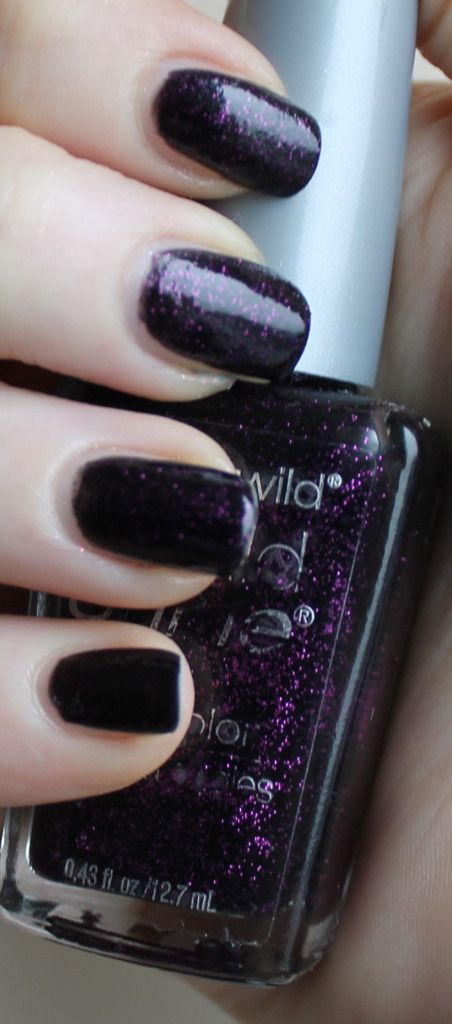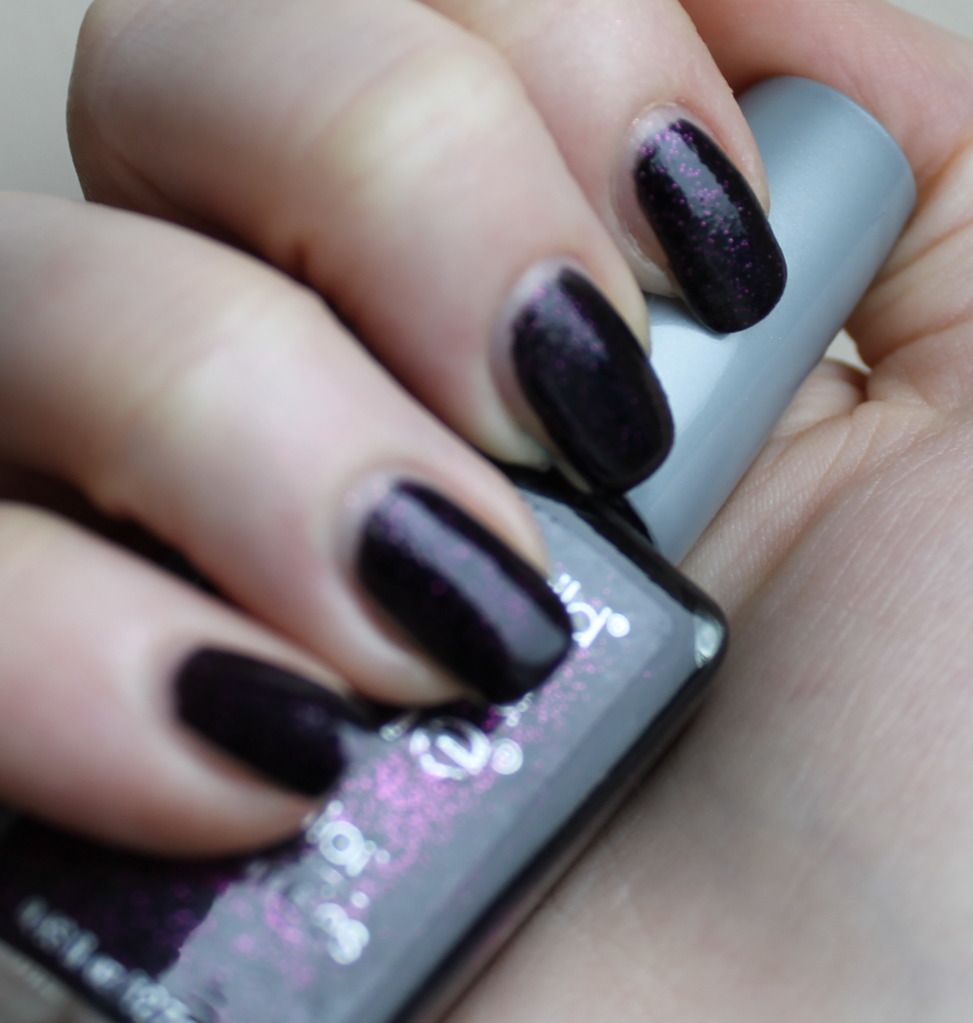 It was also very difficult to photograph this well but these photos are a relatively good representation of it. If you can get your hands on Wet n Wild, I highly recommend this shade!