Coney Island Cotton Candy was one of the trio of polishes that were my first OPI purchases. (Bought from Amazon because I was scared of eBay back then. Heh how I laugh at myself now!)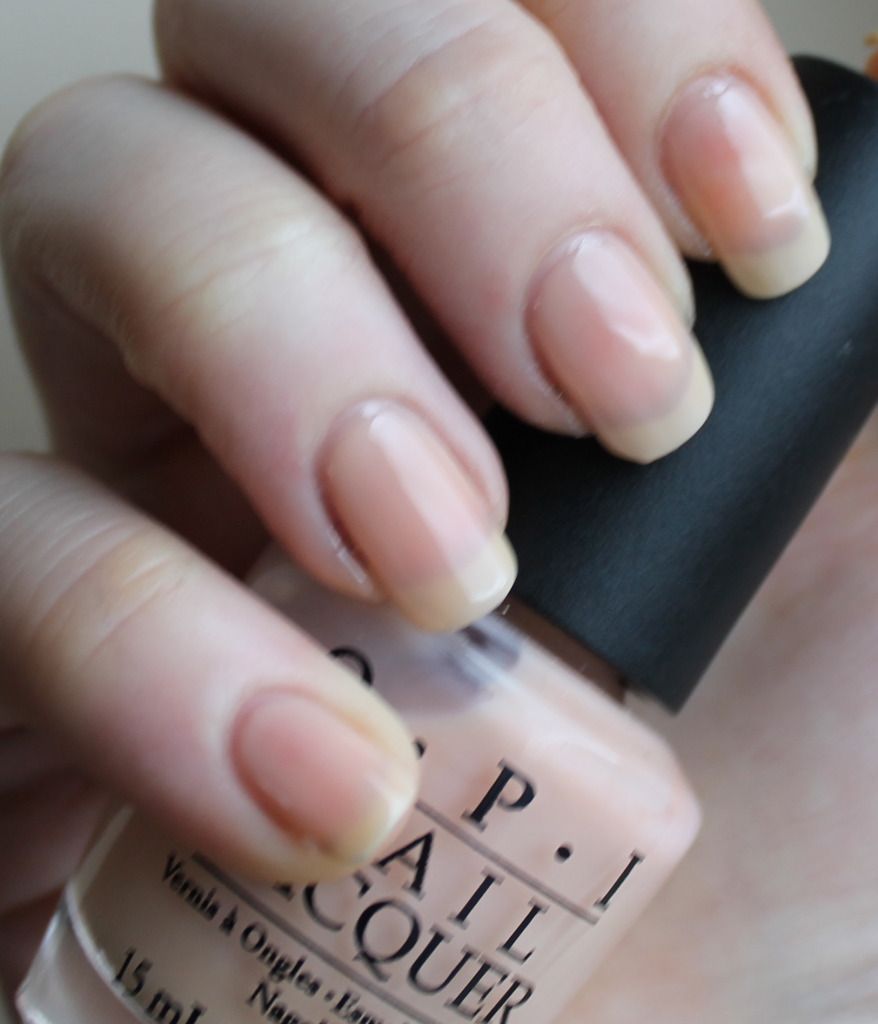 I bought it because it seemed like the perfect base for a French Manicure. I don't like it so much on it's own, I have numerous other neutrals I prefer, but I do like how it work with white tips. I rarely wear French manicures anymore, but it's always a good staple combination to have. If anything, I'll use it on my mum!
The white I used was a no name one from a Kiss manicure set I got quite some time ago. It works well.