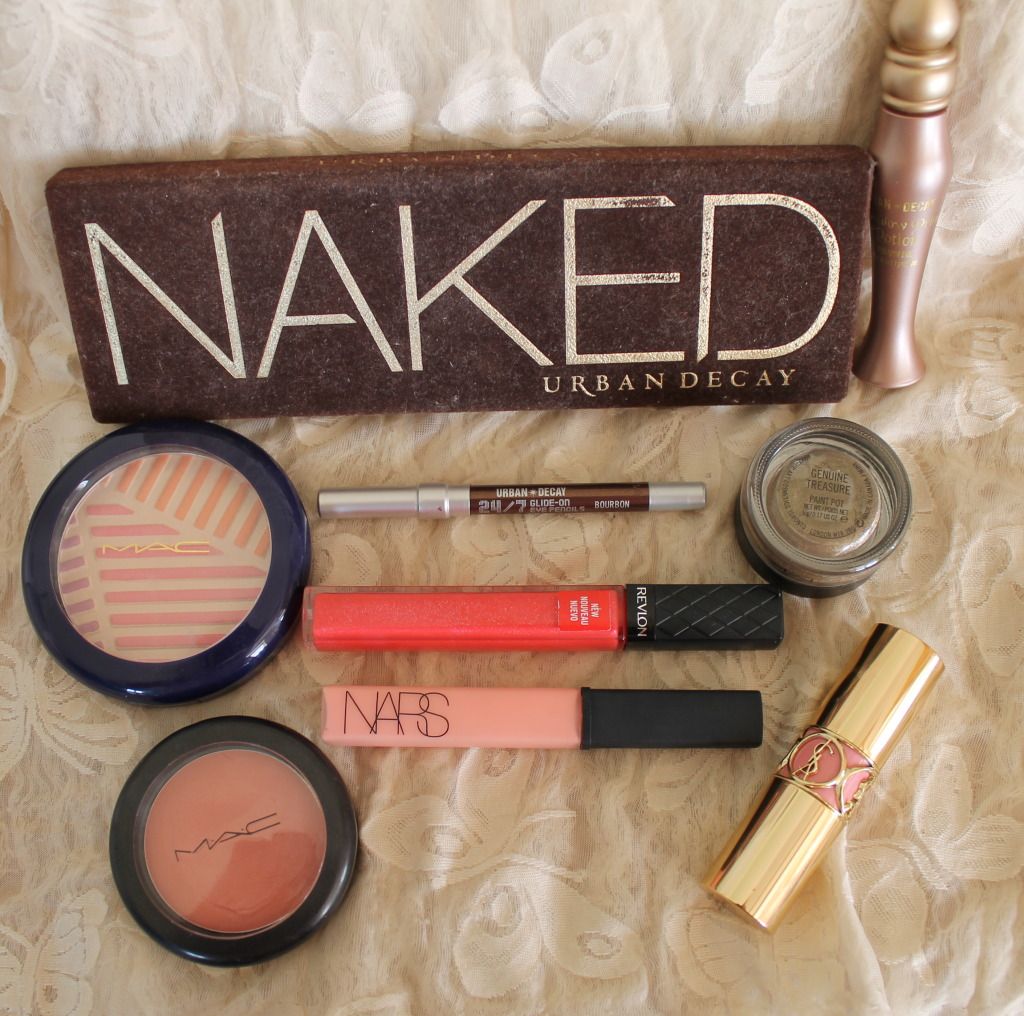 I was delighted with how last week's Shop The Stash went. I used some of the products from last weeks post every time I did my make-up, it really is a great way to fall in love with your make-up products all over again.
Now onto this weeks products!
My eyeshadow base of choice is going to be Urban Decay Primer Potion in Sin. It's a great base but I often pass it over in favour of the Original or Eden. I also want to get some more use out of MAC Paintpot in Genuine Treasure. It can be a bit patchy and does require a little effort so that's why it is often forgotten about. Eyeshadow wise, I am solely going to use the Urban Decay Naked Palette. I have a wonderful neutral MAC palette which I tend to grab instead of this. Also when I lived in America last summer, this palette contained the only eyeshadows I had with me so after such continuous use I think I just automatically go for other shadows now for a change! I have chosen to use my Urban Decay 24/7 Liner in Bourbon. A fabulous colour but I nearly always end up going for black. Definitely need to mix it up a bit!
Cheek wise I want to use MAC Creme Blush in Ladyblush. It was my first ever MAC blush but I've leaned towards powder blush as of late. I also want to use MAC Crew Powder, I haven't used it nearly enough.
On the lips is going to be Revlon Colourburst Lipgloss in Strawberry, it's definitely pigmented enough to wear alone. YSL Rouge Volupte in Lingerie Pink and NARS Turkish Delight Lipgloss.
And that's this weeks stash picks!