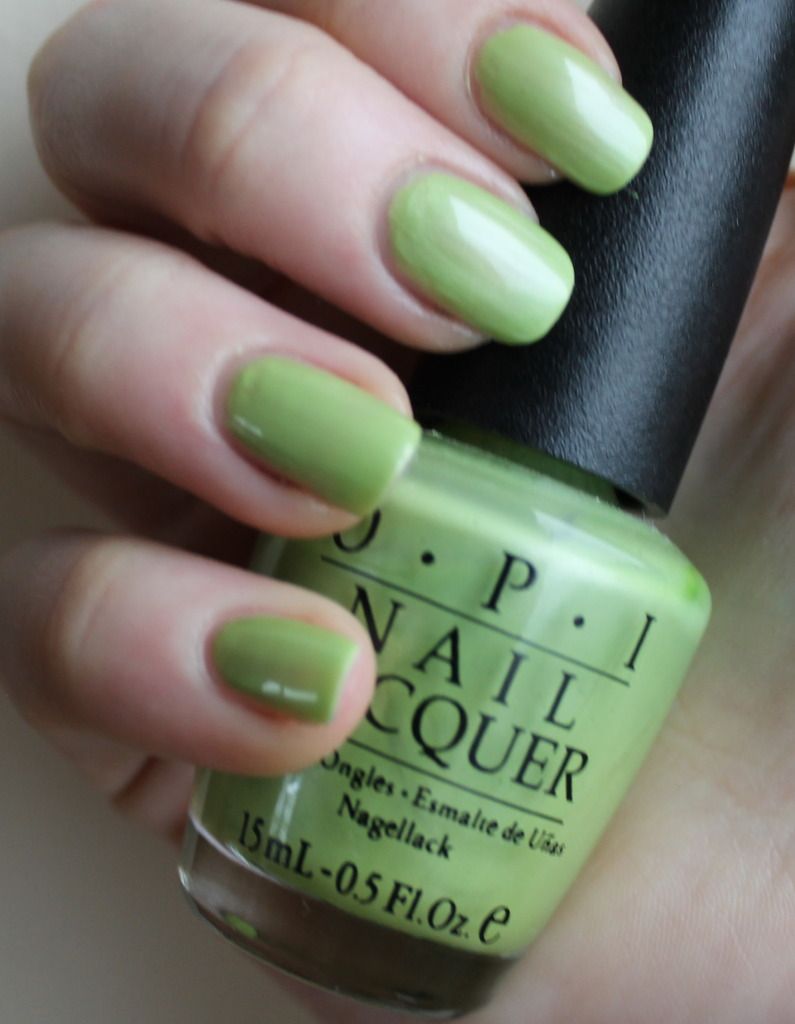 Bikini Envy was an OPI lemming of mine that I scoured eBay for. It was from the Beach Party collection and it is of course a green.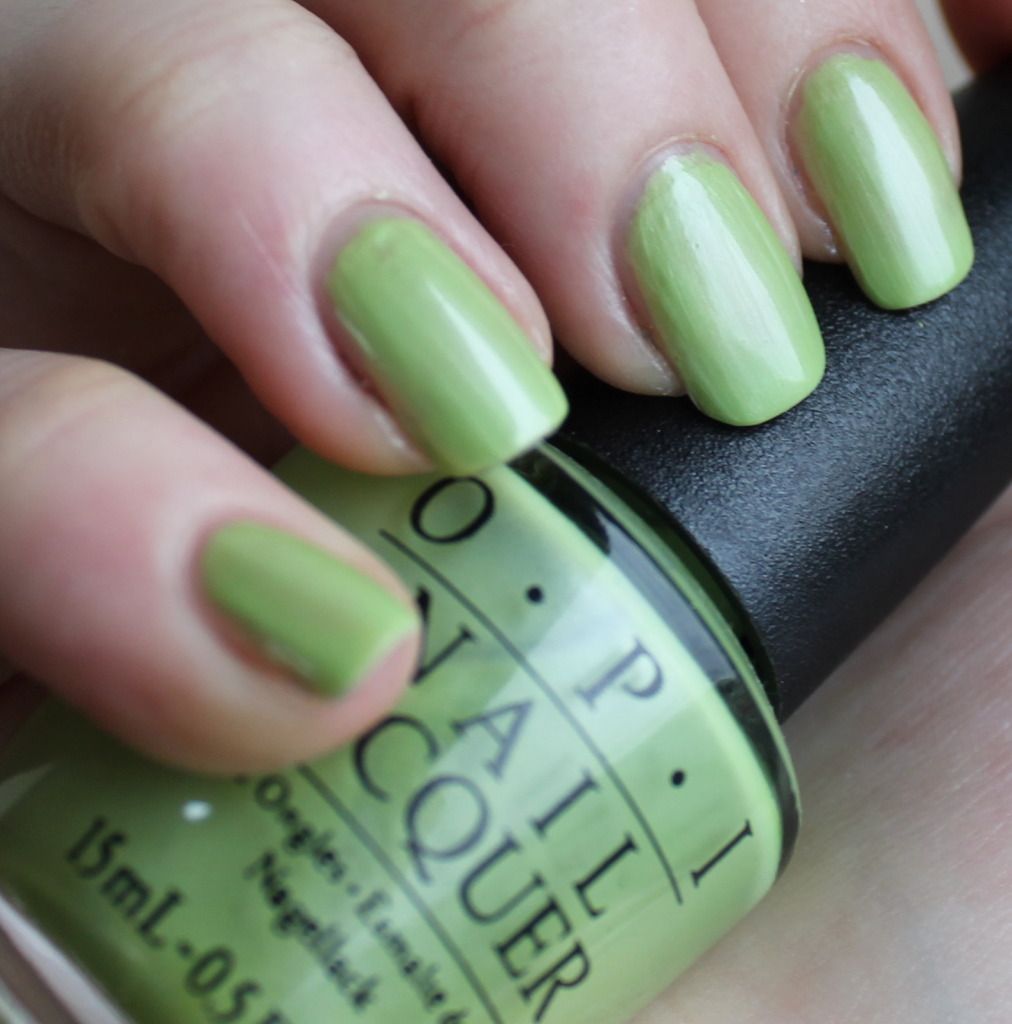 I love my greens and this was no exception. A mid tone, yellow based green, Bikini Envy was halfway between a sheer and an opaque polish. I have 3 coats here but it really could have done with 4, which is a pity. It was a little bit thin and watery and very smelly as it was one of the old formulas.
All that said, I love the colour!