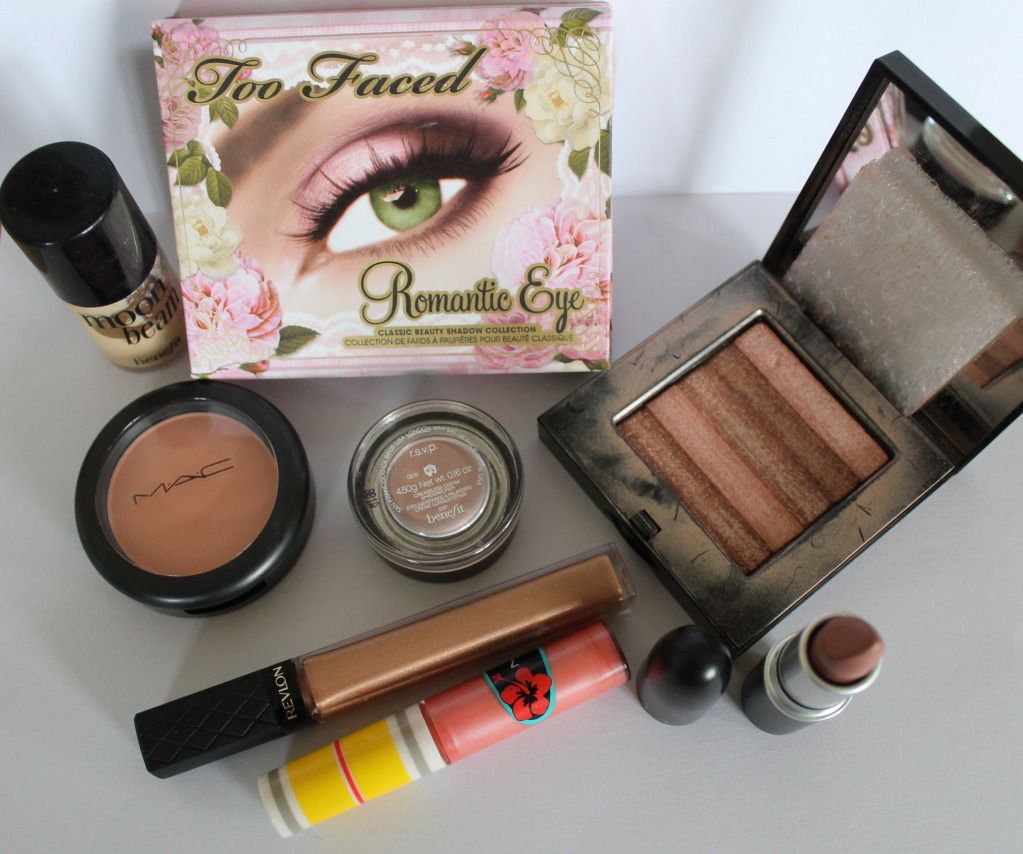 So what have I unearthed from the stash for this week?
First up is the Too Faced Romantic Eye palette. I had high hopes for this when I got it and while I found it okay at the time, it wasn't that amazing that I reached for it over and over. I plan to get good use out of it this week!
Also for the eyes is a Benefit Creaseless Cream Shadow in R.S.V.P. This was actually one of my first foray into higher end make-up.
For the cheeks I have a Bobbi Brown Shimmerbrick in Pink Quartz, which is a beautiful shimmery blush/highlighter/bronzer product. Again this was one of my very first make-up products and I used it so much when I first seriously ventured into make-up. I chose MAC Immortal Flower blush as well, even though I use it quite regularly already as I thought it might go nice with Pink Quartz.
I also want to use more of Benefit's Moon Beam this week, it's definitely been neglected of late.
For lips I intend to try and use MAC's Half n' Half lipstick, Revlon Gold Dust lipgloss and MAC's Strange Potion lipgloss.