This year was the year I started the slippery slope of purchasing Chanel make-up. So far I've tried nail varnishes, lipstick, lipgloss and powder.
I haven't tried any of their powdered eyeshadows yet but I've heard quite a bit about the Illusion d'Ombres since their release last year I believe.
According to Chanel, the Illusion d'Ombres are 'cream powder eyeshadows' and 'long wear luminous eyeshadows'.
When purchasing my first one a few days ago I decided to go the safe route of Émerveillé, a very pretty neutral which is the one I have read the most about online.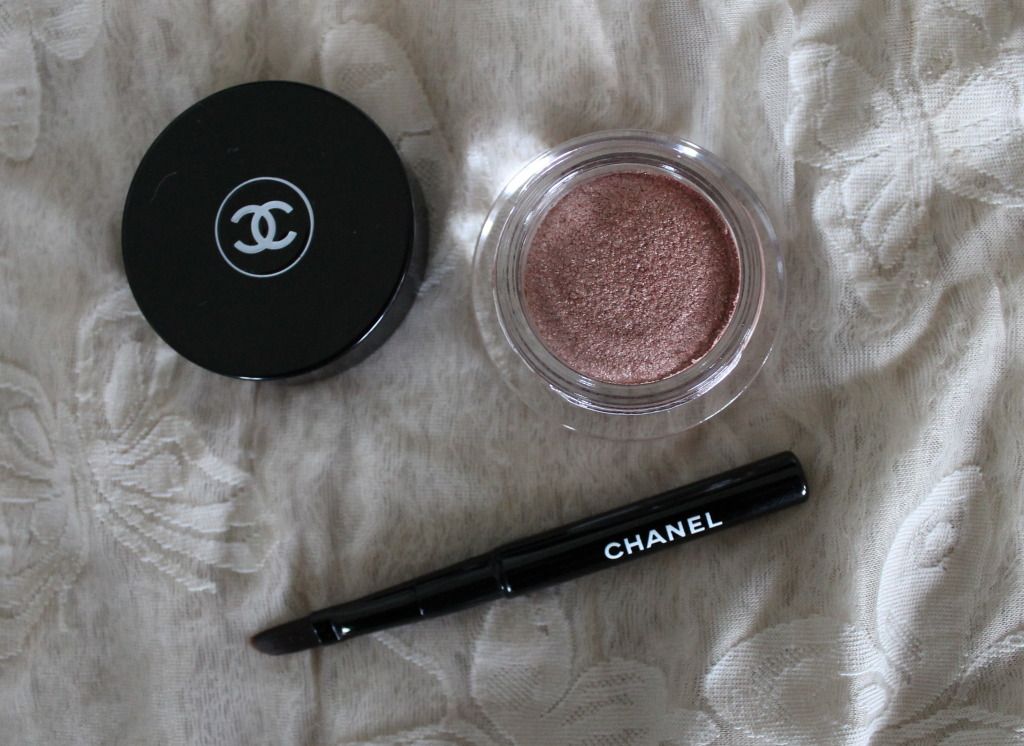 Émerveillé is a dark peachy-melony shade. To me, the consistency of the product is kind of spongy and gel-like more so than creamy.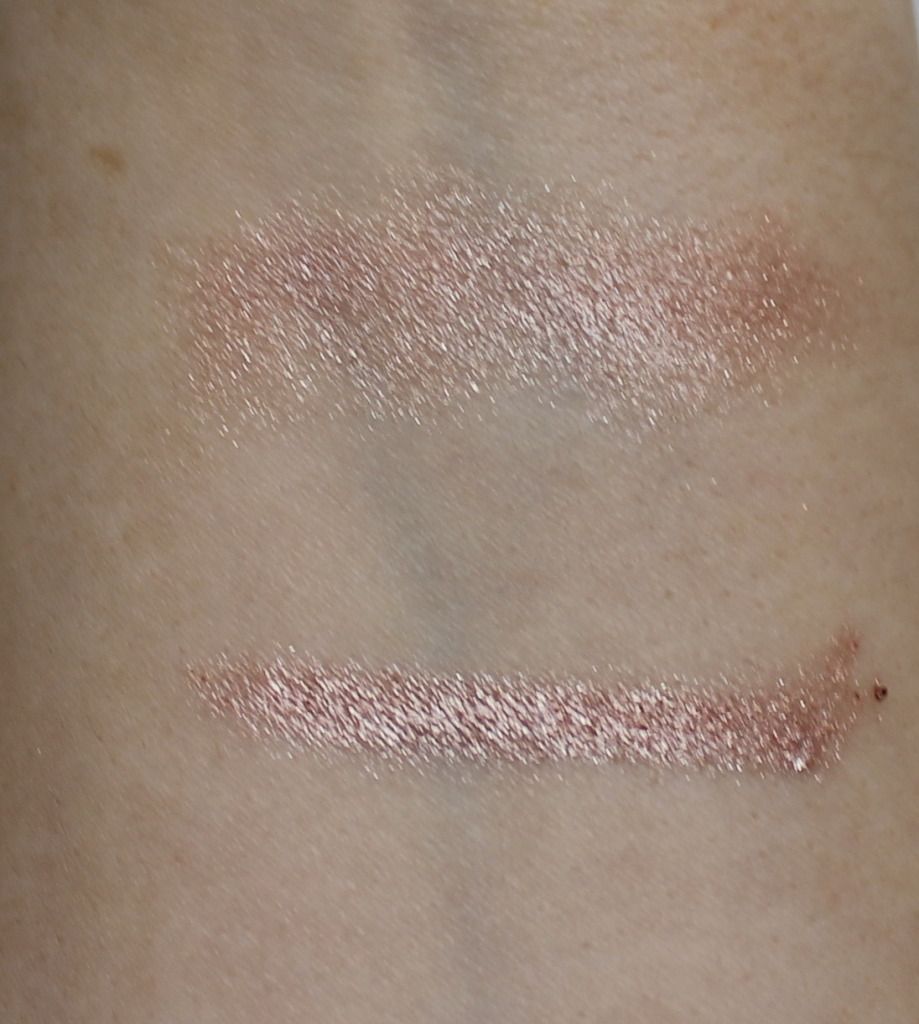 Top: Blended out swatch. Bottom: Heavy Swatch
A little brush comes with the eyeshadow and I found it quite good to work with and it is what I used to apply the shadow in the photos.
I found it to be quite long lasting. I applied it around 10am and removed it around 11pm. It was a bit faded by the end of the day but still quite evident on my eyes.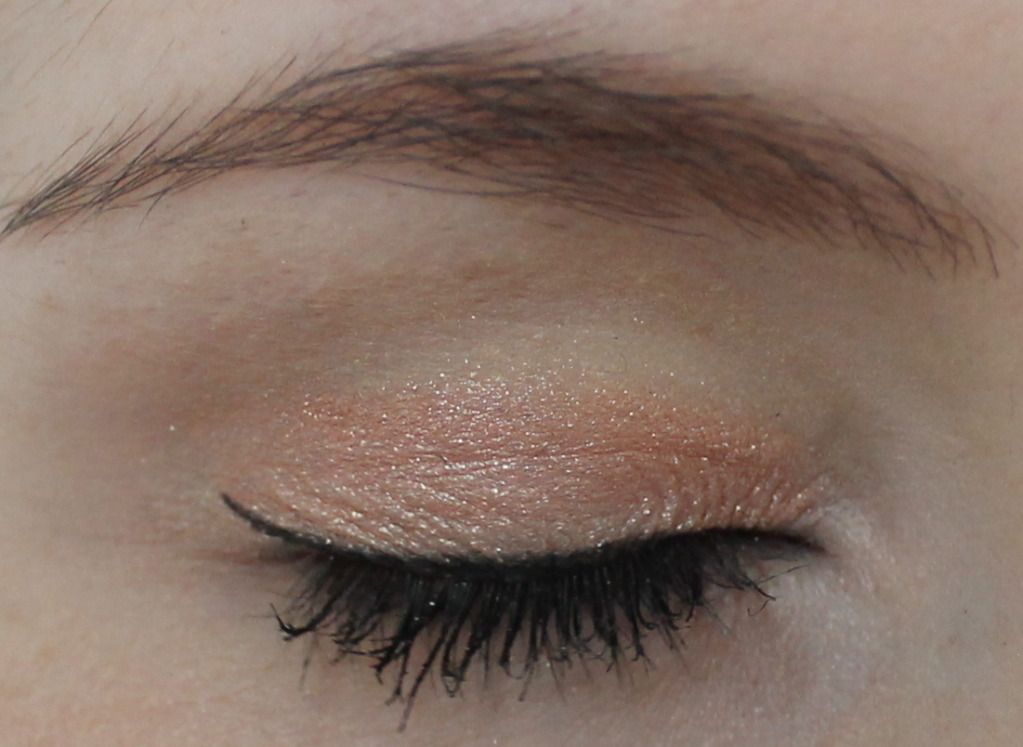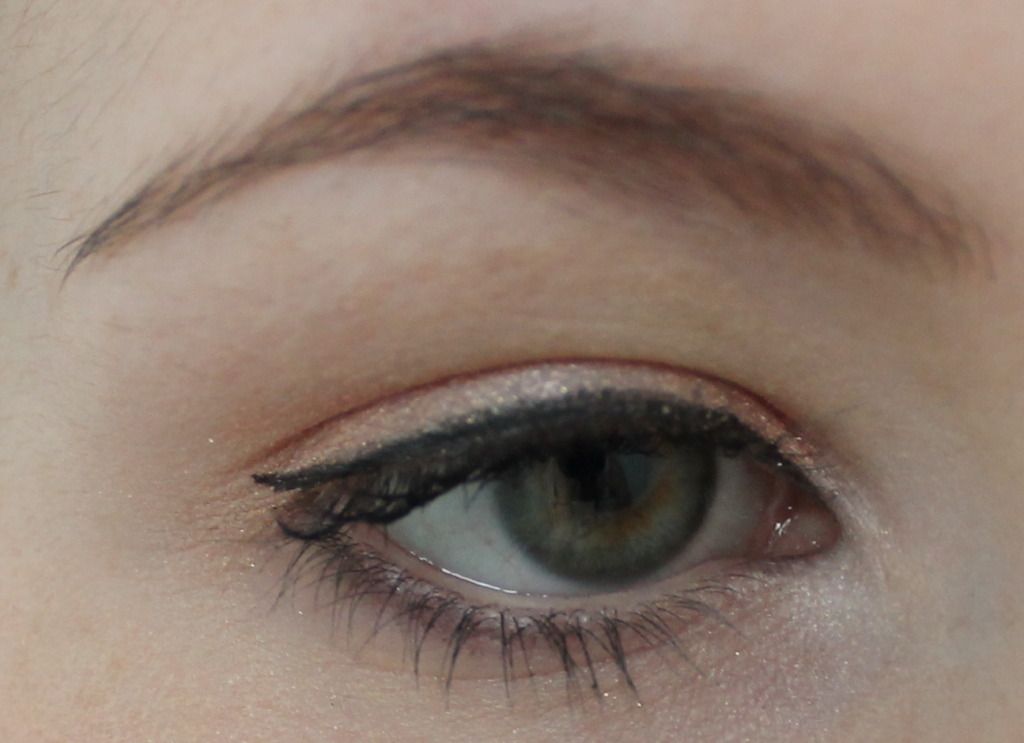 Chanel Illusion d'Ombre in Émerveille
I just wore it alone, I wanted to test it's lasting power and also just to see if it was wearable by itself. It's a yes on both counts.
I have to say I absolutely adore this, both the product and the colour. I will certainly use it by itself but I'm looking forward to experimenting with it and other eyeshadows.
The bad news? Now I want more Illusion d'Ombres!!