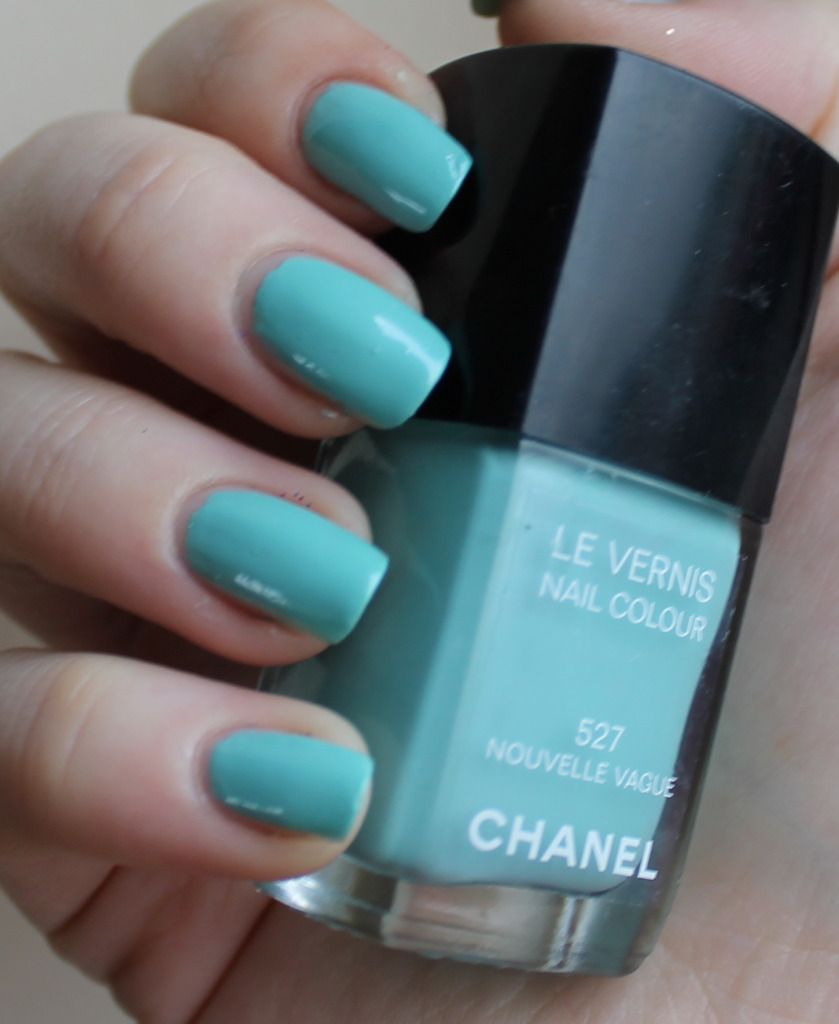 Chanel Nouvelle Vague was released in Summer 2010. It created nearly as much excitement in the nail polish world as Jade which had preceded it in 2009. Of course the release of the beautiful Nouvelle Vague came a mere few months before my nail polish addiction.
Let me tell you, Chanel lemmings are dangerous lemmings. Nouvelle Vague goes for crazy prices on eBay - often over a €100! (Jade is even more extortionate, I've seen it sell for nearly €300!) Thankfully due to a nail polish friend, I sourced Nouvelle Vague for a very reasonable just slightly above retail price.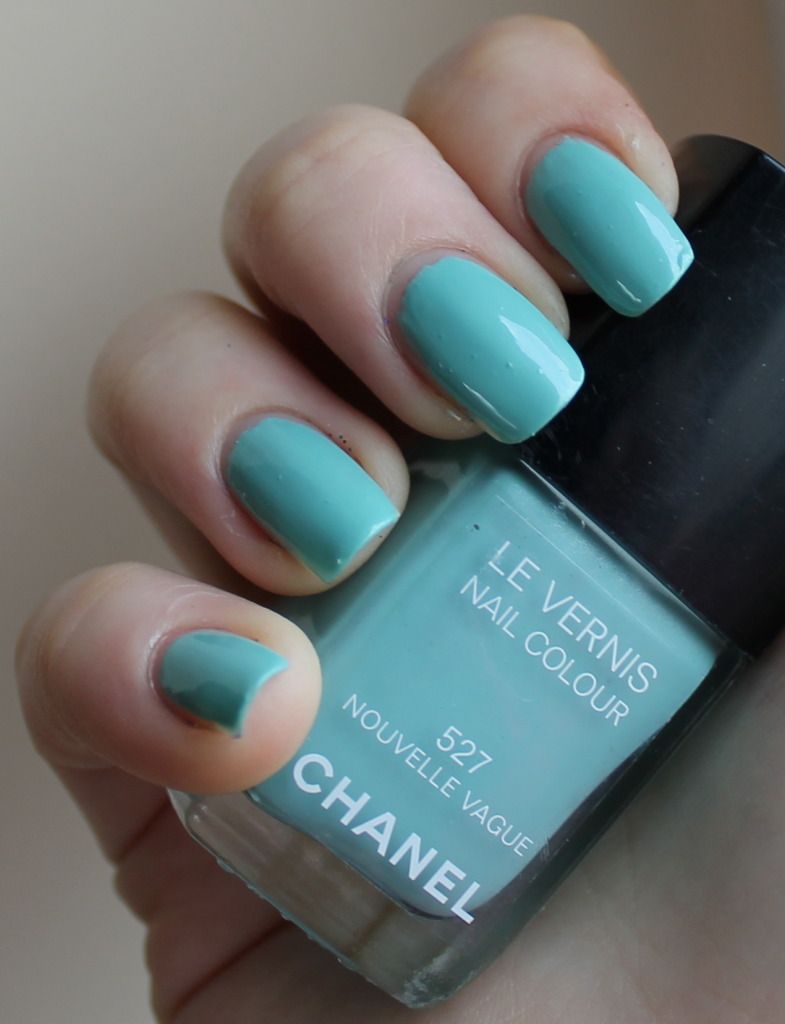 This was 2 coats of polish.
Was Nouvelle Vague worth the effort? To me, yes. It is a stunning shade. A beautiful blend of blue and green. Gorgeous for the summer especially.
Do you have any Chanel lemmings?