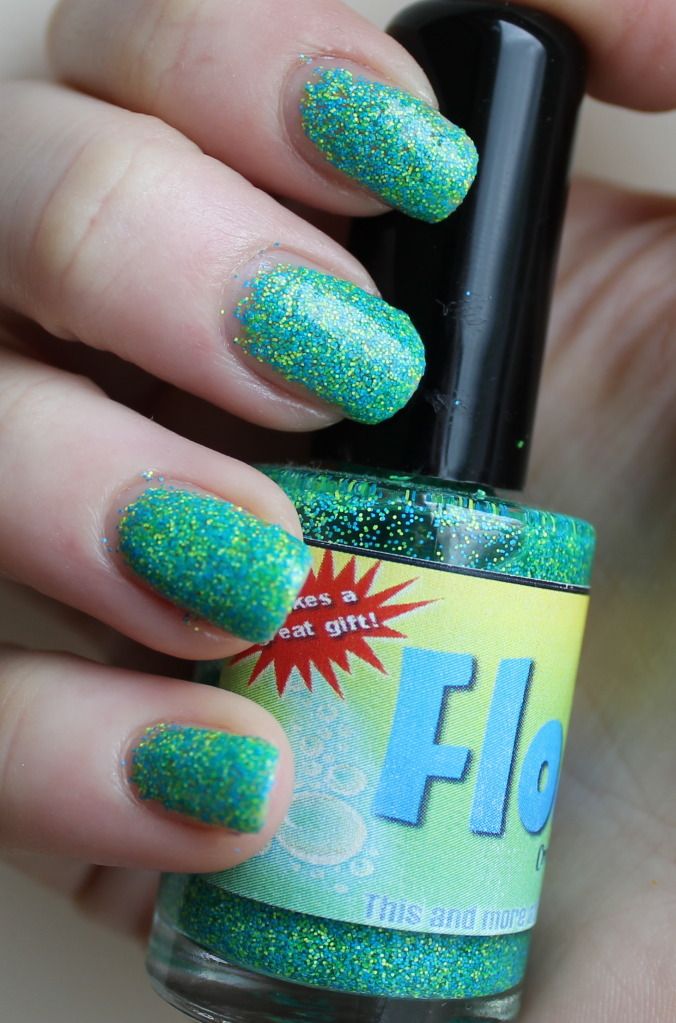 Ah Floam. The only Indie polish that I own. It is a blue, yellow and green combo that creates quite the interesting effect on the nails. I'm not quite sure what it's made of but it is particles of something.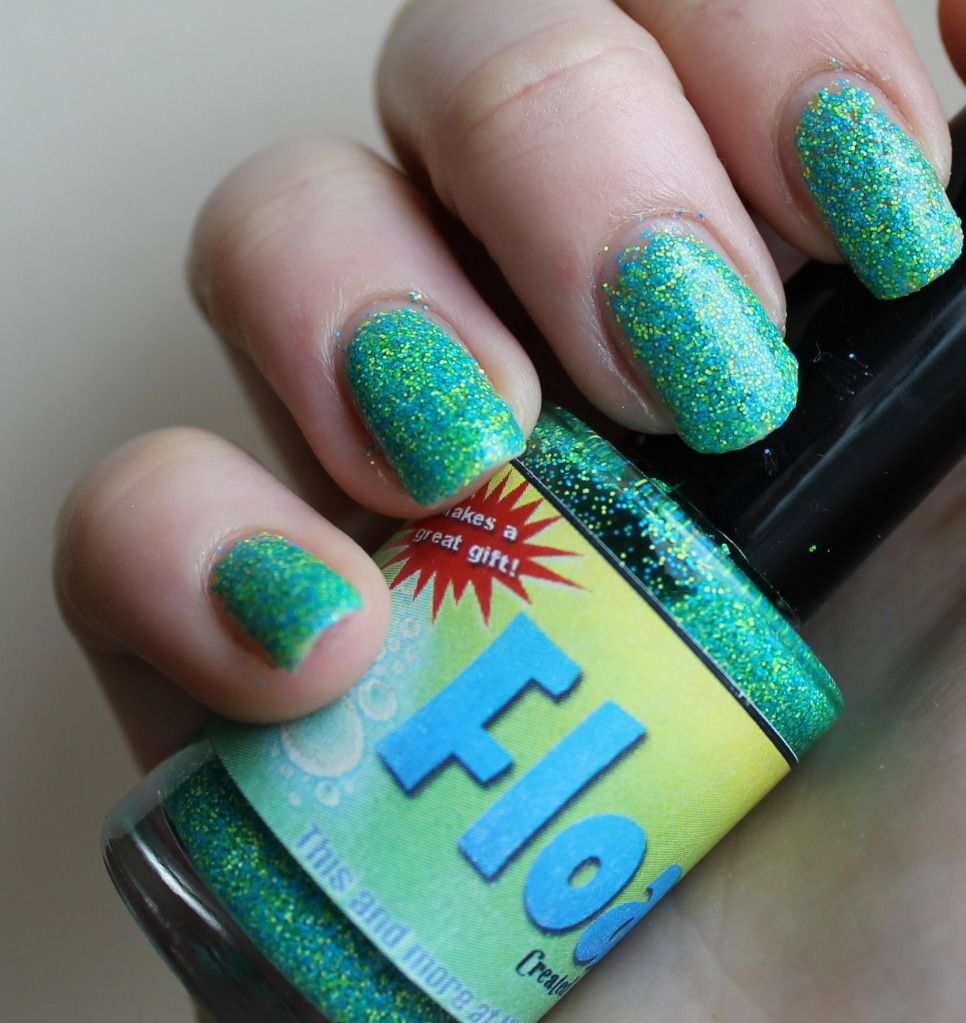 I used 3 coats for these photos. It is quite thick which made it slightly difficult to work with. In future I would use a base colour so that I would not have to use as many coats.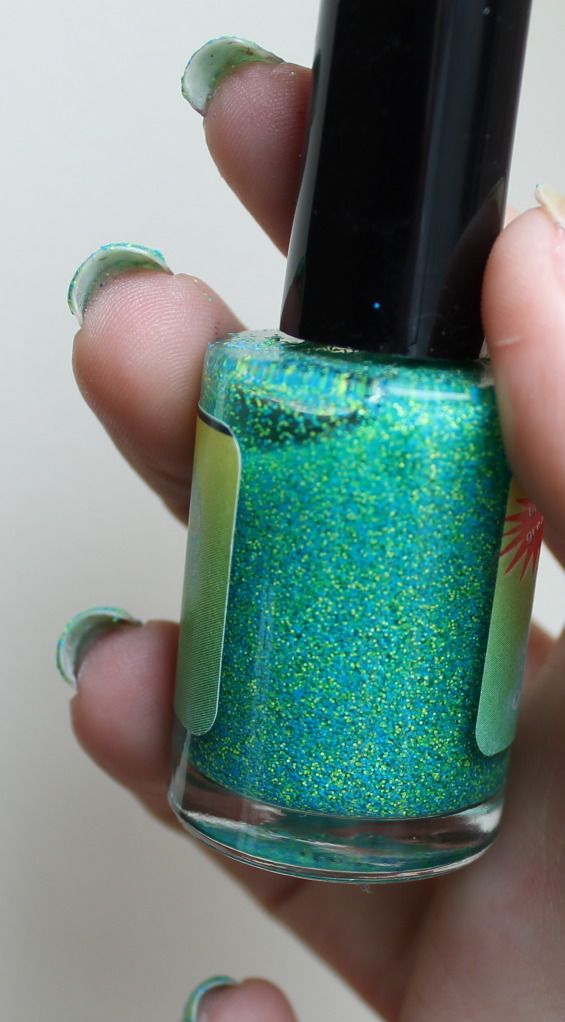 It is pretty awesome!