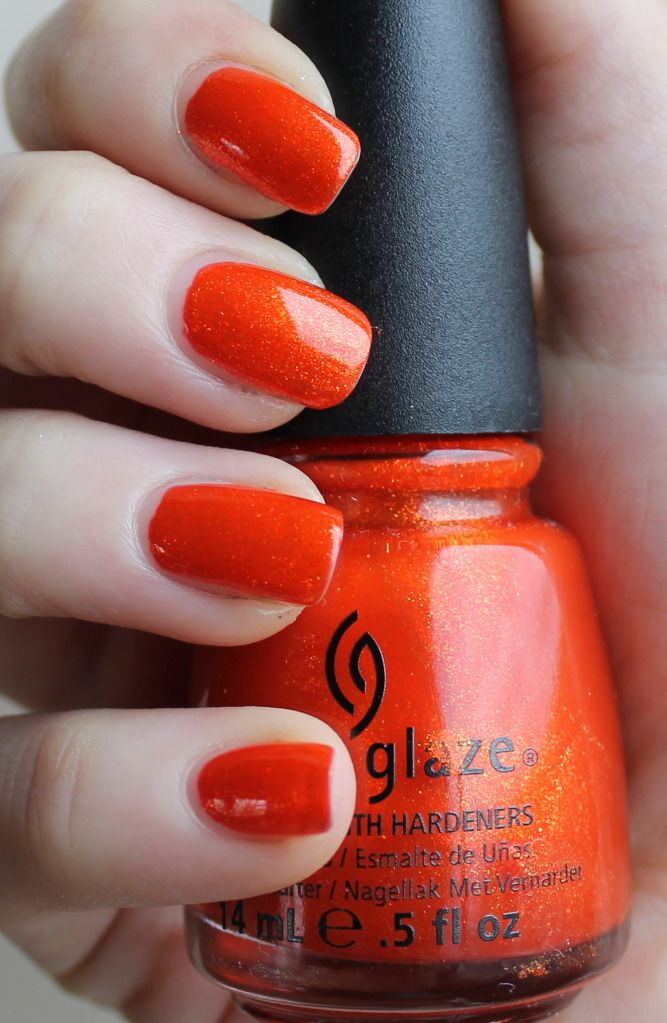 This is China Glaze Riveting.
Eh…wow! Such a great orange! A real autumn orange. It's so vibrant and just breathtaking! It was part of the Hunger Games collection and the only one I got from the collection, the rest of the colours didn't interest me but this one is amazing.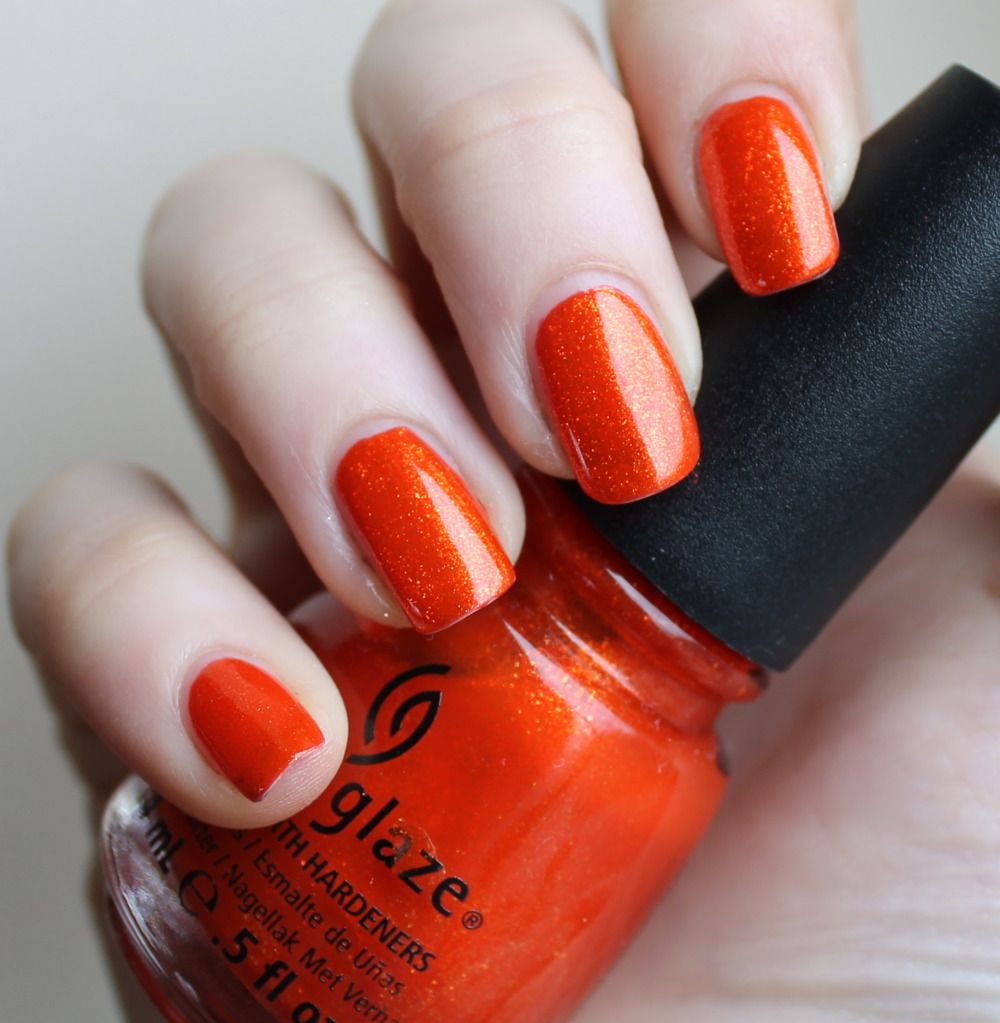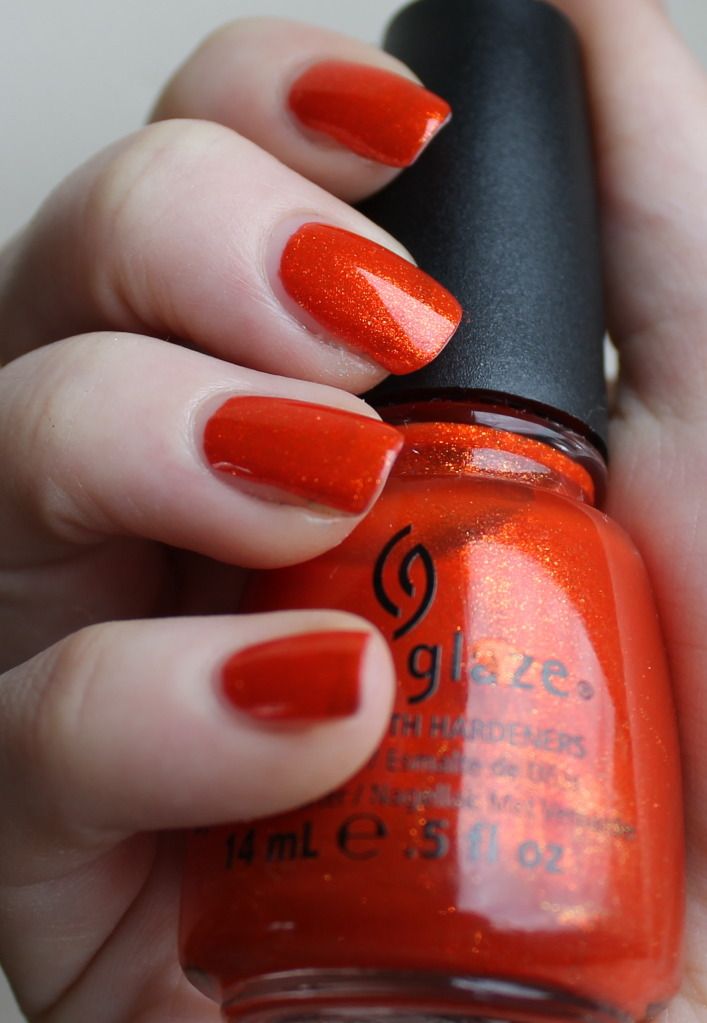 This was 2 coats but really 1 would have been sufficient!