I was originally going to call this post 'Pink Eye' but then thought better of it!
While doing my first 'shop the stash' post, one of they items I included was a NYX Jumbo Eye Pencil in Oyster, a light pink colour.
With that, I re-disovered my love for wearing pink eyeshadow in general. While it's a look that not everyone will like, I think it is bright, fun and pretty funky! I had no problems wearing this as a daytime look but you could certainly just wear it out at night.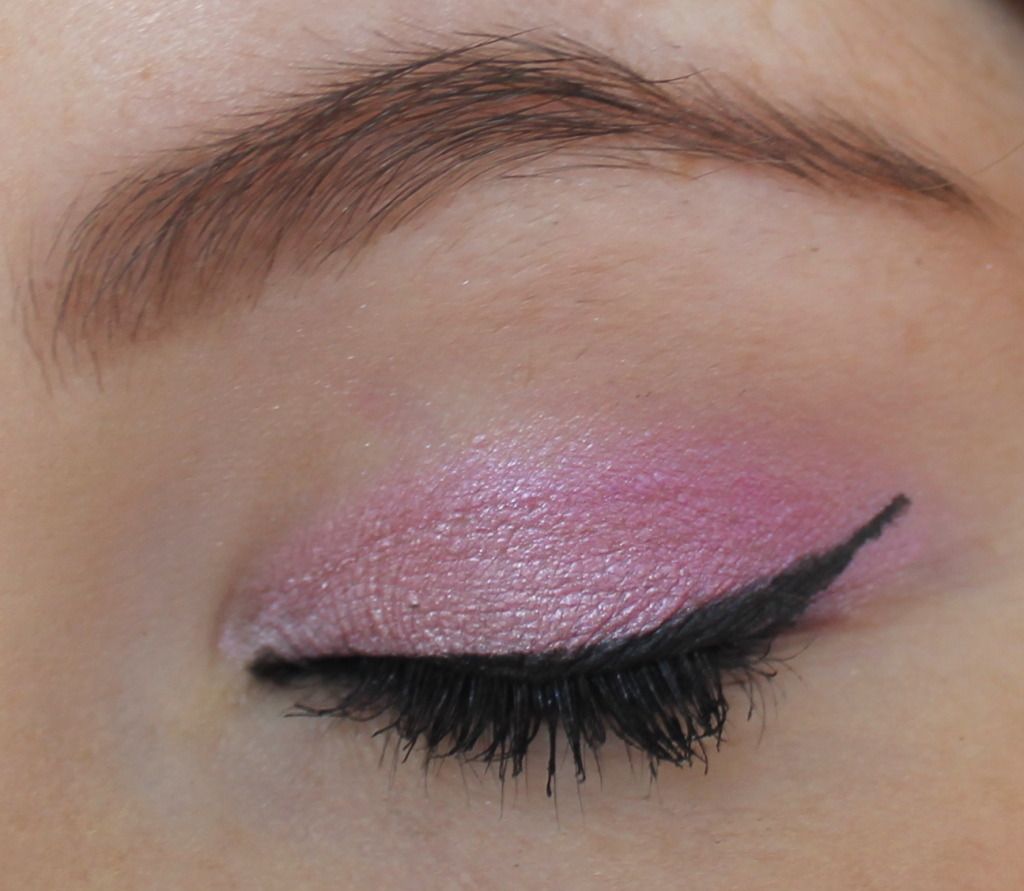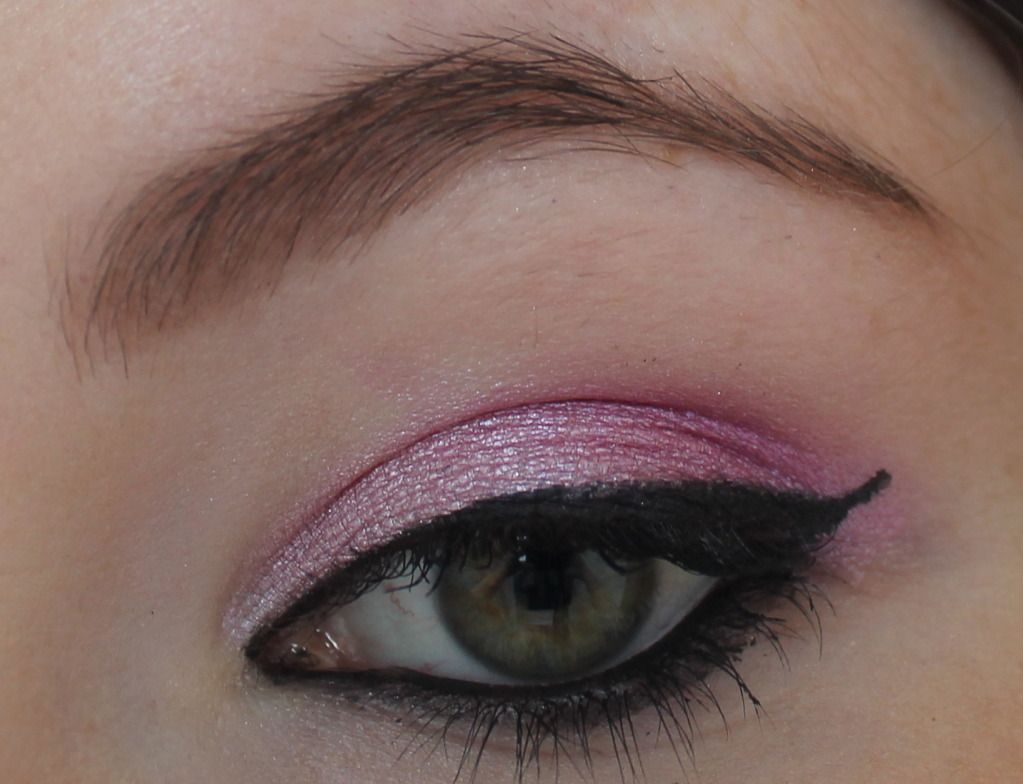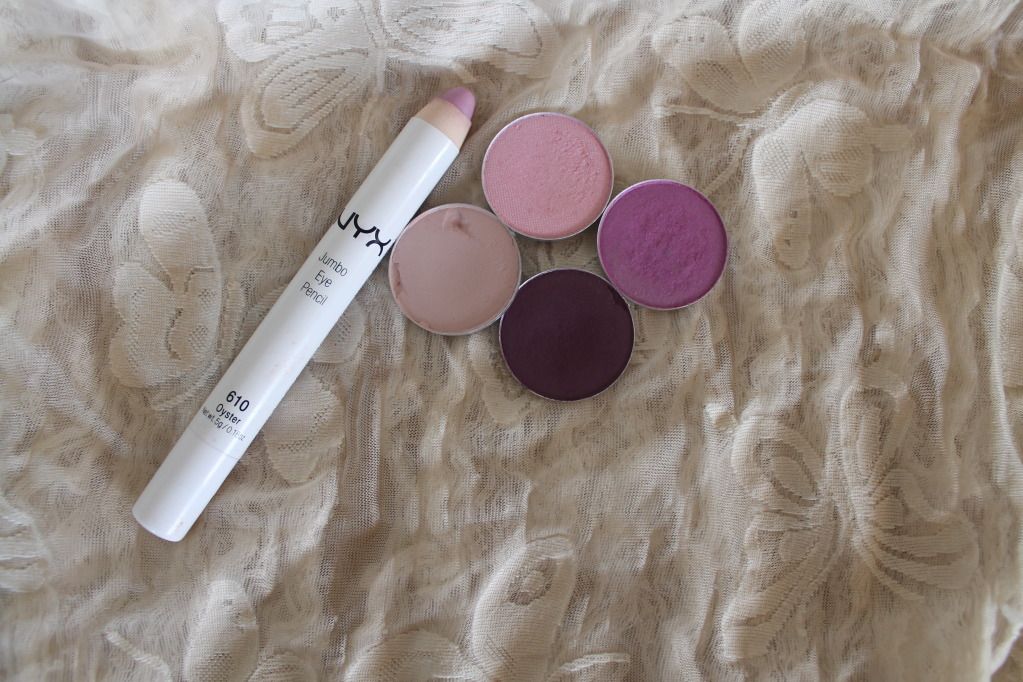 The main products used - NYX Oyster, MAC Yoghurt, Pink Freeze, Stars n Rockets and Fig.1.


To get this look I:
Primed with UDPP in Eden
I applied NYX Jumbo Pencil in Oyster all over lid
I packed MAC Pink Freeze over Oyster
I used MAC Stars n' Rockets on the outer lid and crease
MAC Fig.1 was blended into the lower lash line
MAC Yoghurt was used beneath the brow bone
A dab of Urban Decay's Junkshow (found in the 15 Anniversary palette) was used to deepen the crease
Maybelline Gel Eyeliner was applied
The mascara used was Maybelline Illegal Length
I wore this look a few times during the week, trying different comboinations. If you want a softer look, just do a wash of Pink Freeze all over the lid. Junkshow is quite a deep pink and definitely made this a stronger look.