Rimmel's Black Pearl is a light black polish that has a charcoal shimmer to it.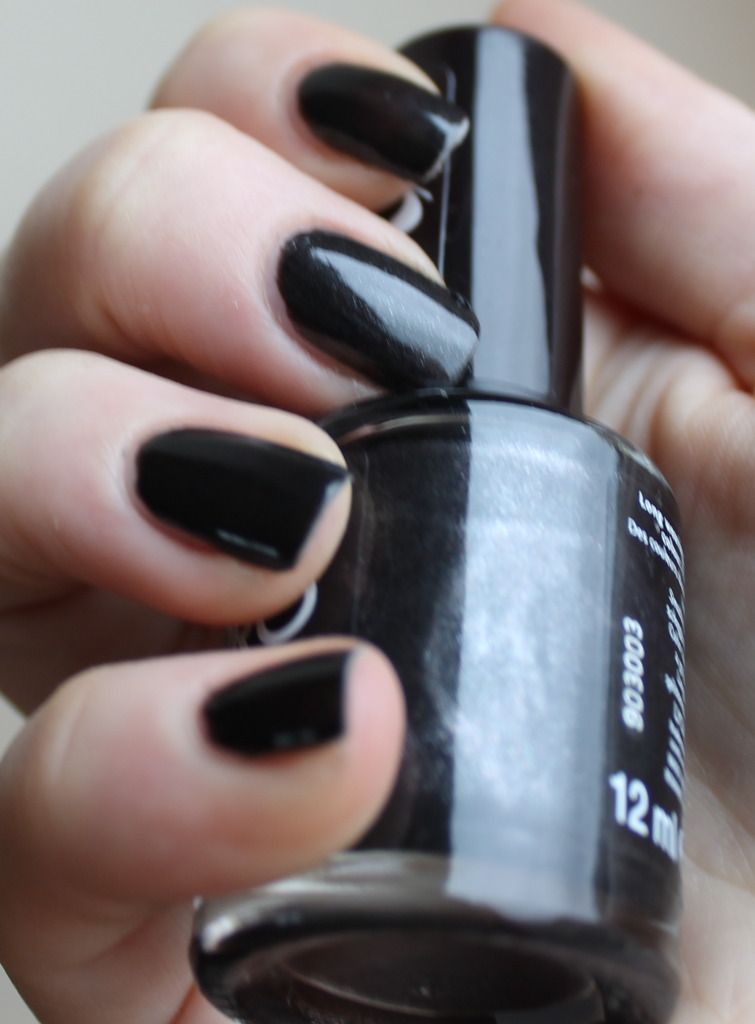 It actually looks more like it does in the bottle on the nail in real life than my photos are showing.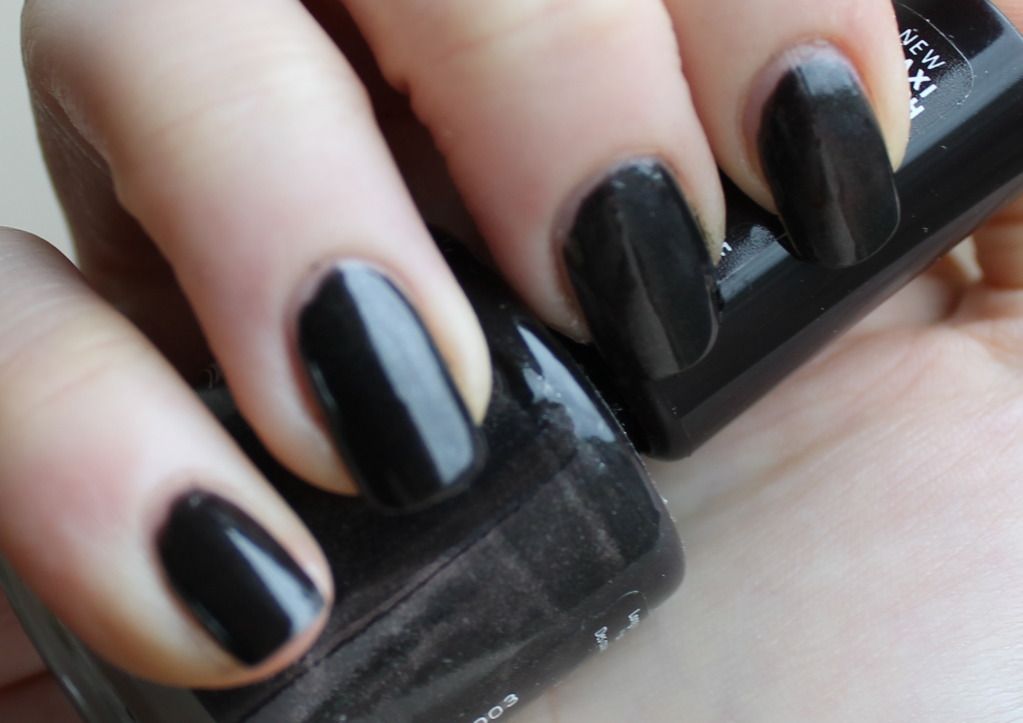 Like most Rimmel polishes I've tried, it was easy to apply and opaque in two coats. A gorgeous polish to wear if you don't want a flat black and is also a good base for glitter polishes as you will see in tomorrow's post.