Squeeeeeeeeee! I love love love this! I was so excited to get this. It is of course Revlon's Whimsical.
It's pink and blue glitter particles suspended in a dusty, sparkly, baby blue jelly. Phew!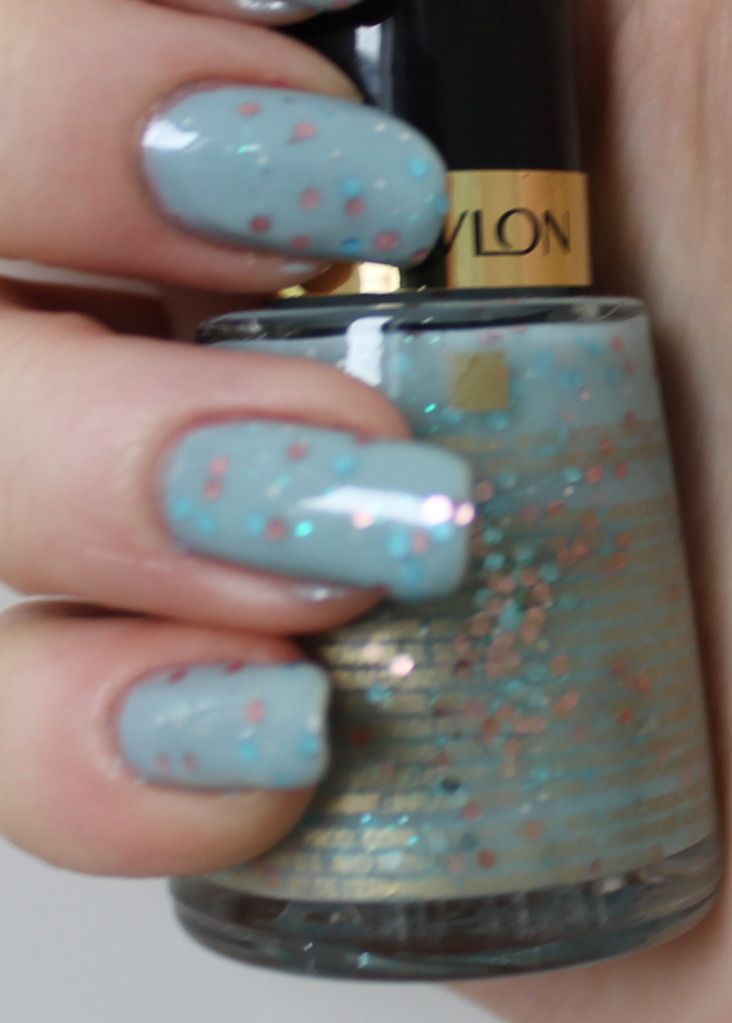 It is a bit on the sheer side, so I layered 2 coats of this over one coat of China Glazes Sea Spray.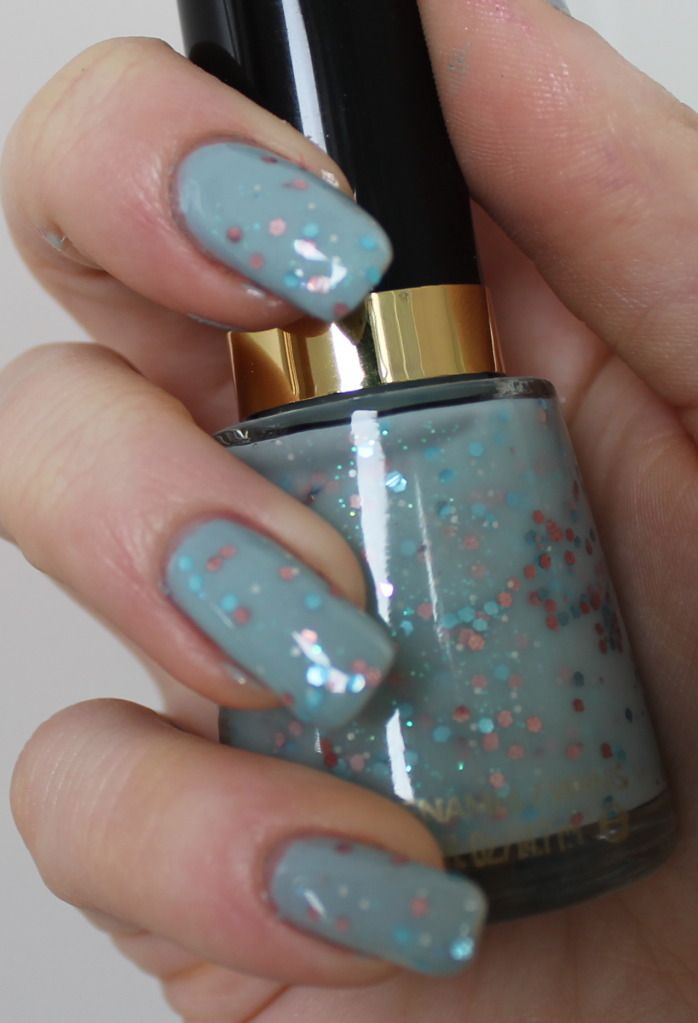 I think that it is a kind of subtle sparkly nail polish but it definitely makes you look twice at it!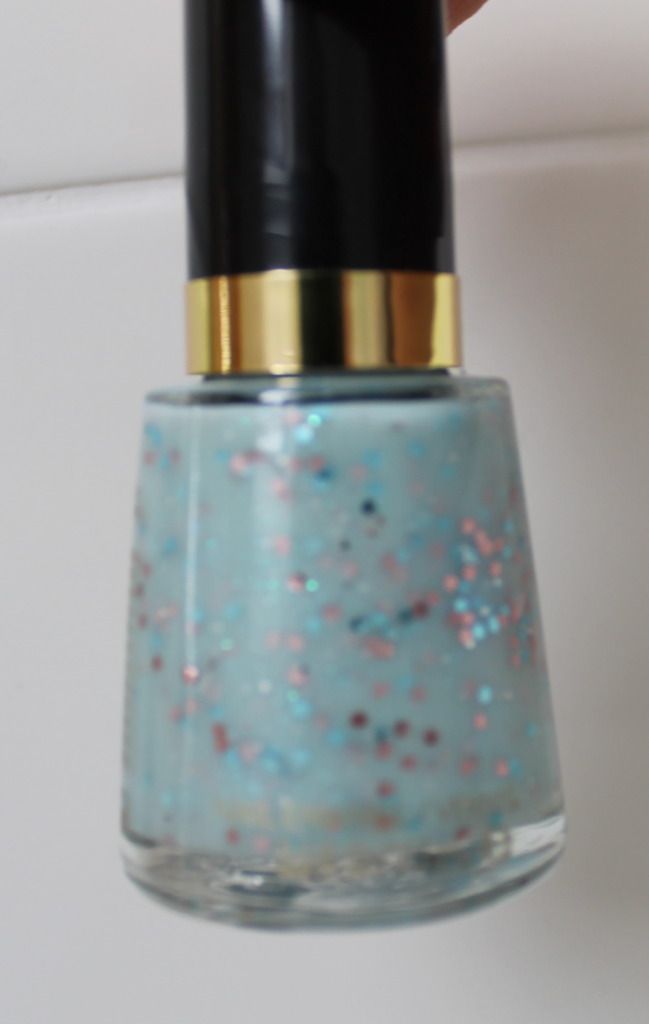 It's so pretty in the bottle.
I hope this is released here soon, like Facets of Fuchsia was. I was given this by a friend in the States but I don't see why it shouldn't arrive in stores here soon.