Chanel Distraction is part of the Les Roses Ultimes de Chanel which was released in February 2012 in the States. I haven't heard much about it over here but I presume it will be released at some stage? I was lucky enough to have a wonderful friend send it to me.
Distraction is the perfect summer coral with additional pink micro-shimmer running throughout it.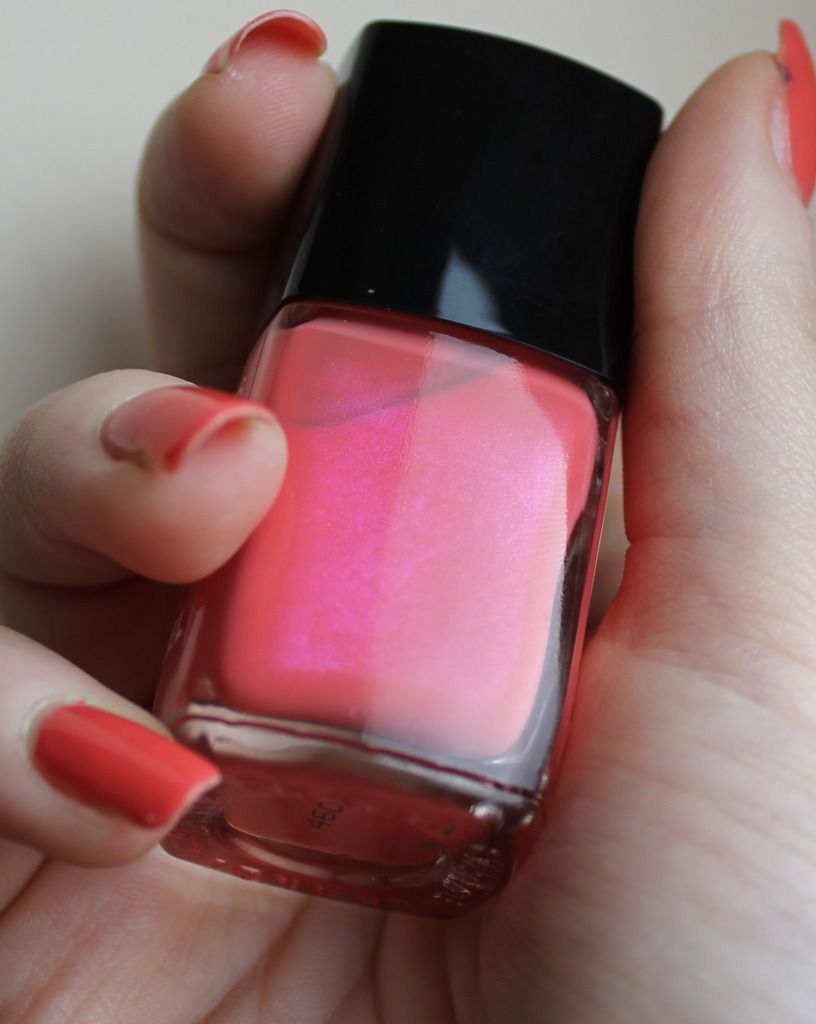 It is so hard to pick up the shimmer on the nail in the photos but you can clearly see it in the bottle.
It applies beautifully and I know this is a colour that I will be wearing a lot throughout the summer!