I haven't bought any nail polish since early March bar one No7 which I only got because I had a Boots No7 voucher. One of the main reasons I didn't buy any was because I was sent a few nail polishes from a friend in America and I had bought quite a number from the Spring collections. (And also because I need to try and control my addiction to nail polish).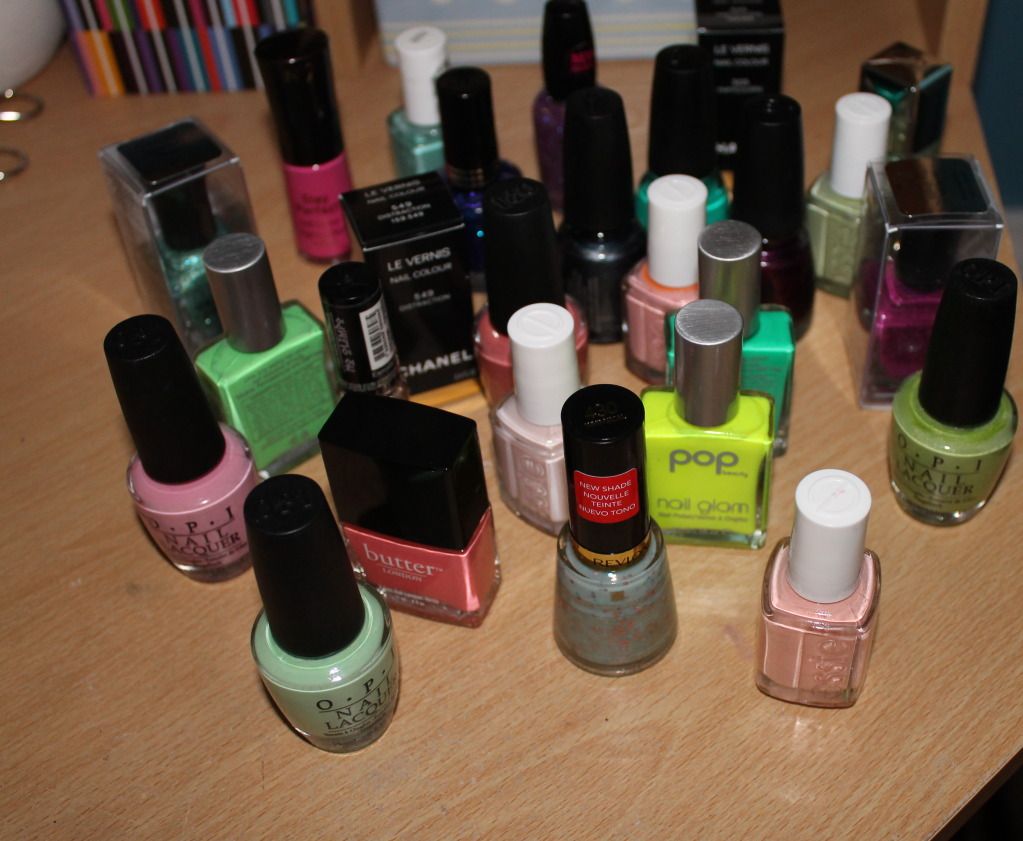 And so I am going to continue with my nail polish buying ban until I have worn (for at least one day) all the nail polish in the picture above. I've been working out of this pile for about 2 weeks and I've worn 5 of them so far - I ended up wearing one of them for a whole week, which never happens! A couple of the polishes are ones that I've had for a few months but never got around to properly wearing so I included them in the gang!
It should take me until the end of the month at least to get through them all! And only then will I allow myself to buy some ones that I've being eyeing up lol!