I hope everybody is having a good Easter weekend and isn't too sick after eating too many eggs!
Isn't this such a cute Easter design? I can't lay claim to it unfortunately, I saw it on
Cosmetic Cupcake's
blog during the week. (
This post)
As soon as I saw it I knew I had to re-create it this weekend. I put it on yesterday and a few people guessed what it was supposed to be! (Even when I didn't have the creme egg!)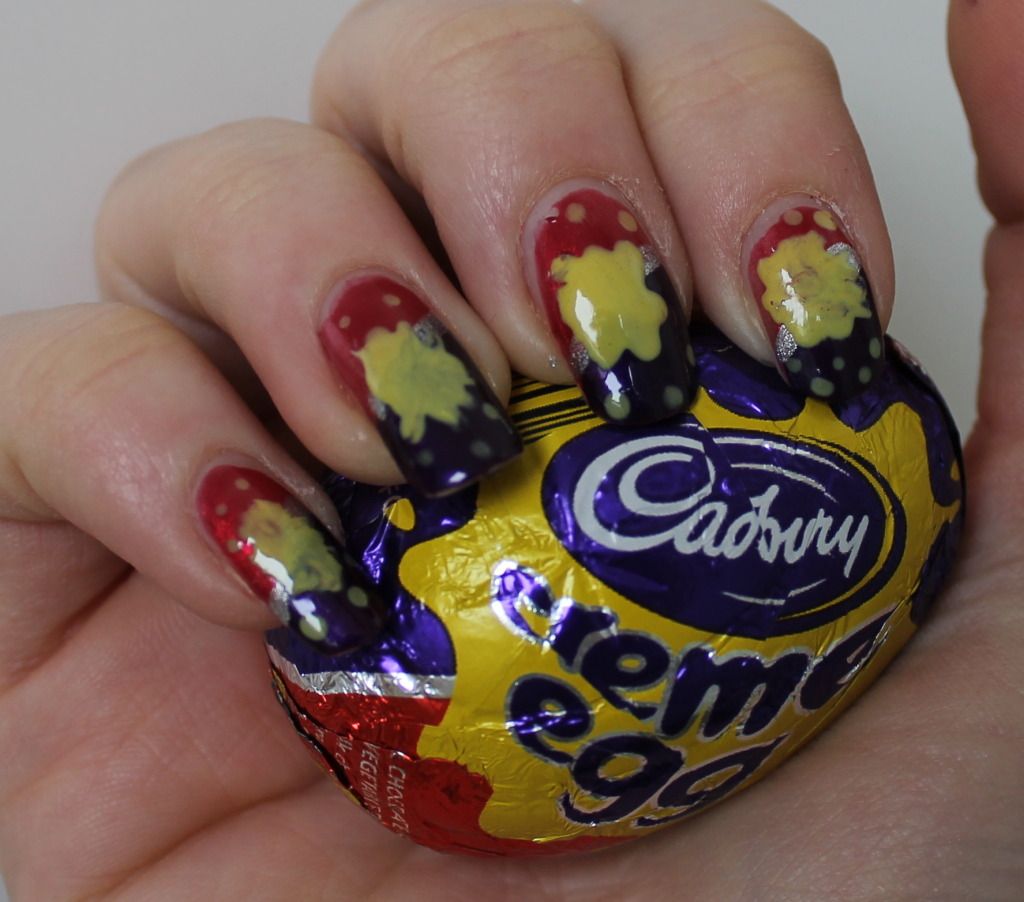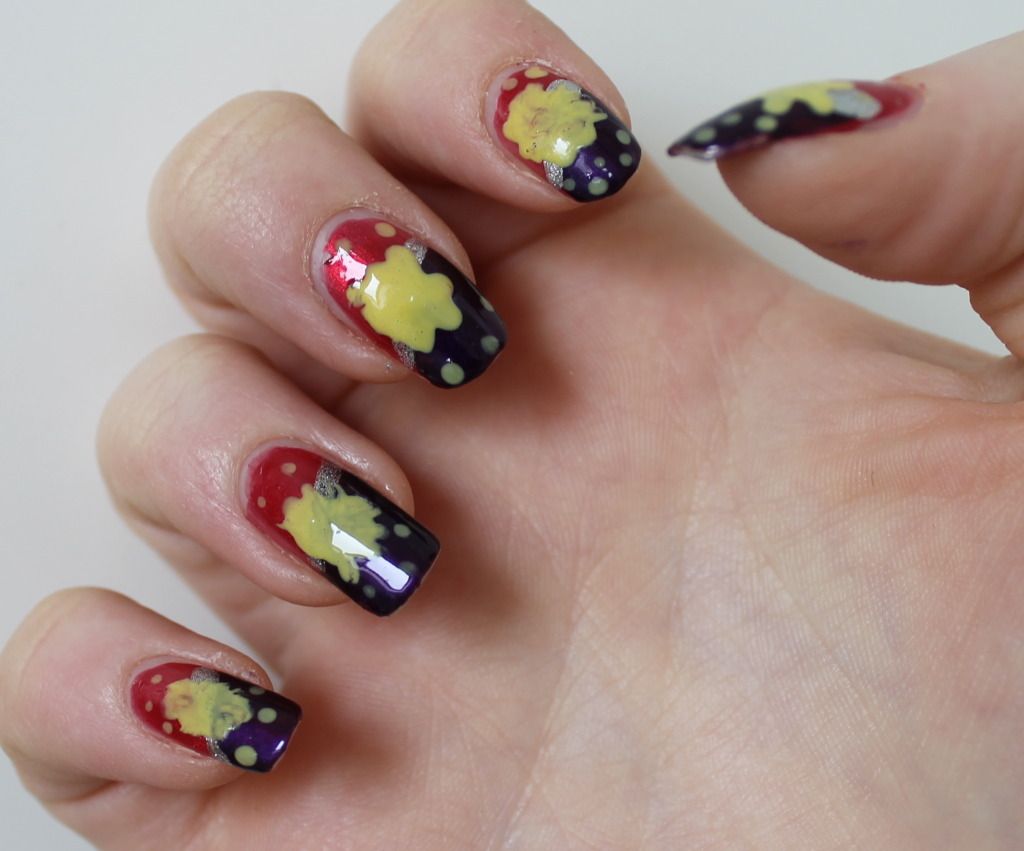 I would have preferred a stronger, more definite yellow but this was the darkest yellow I had.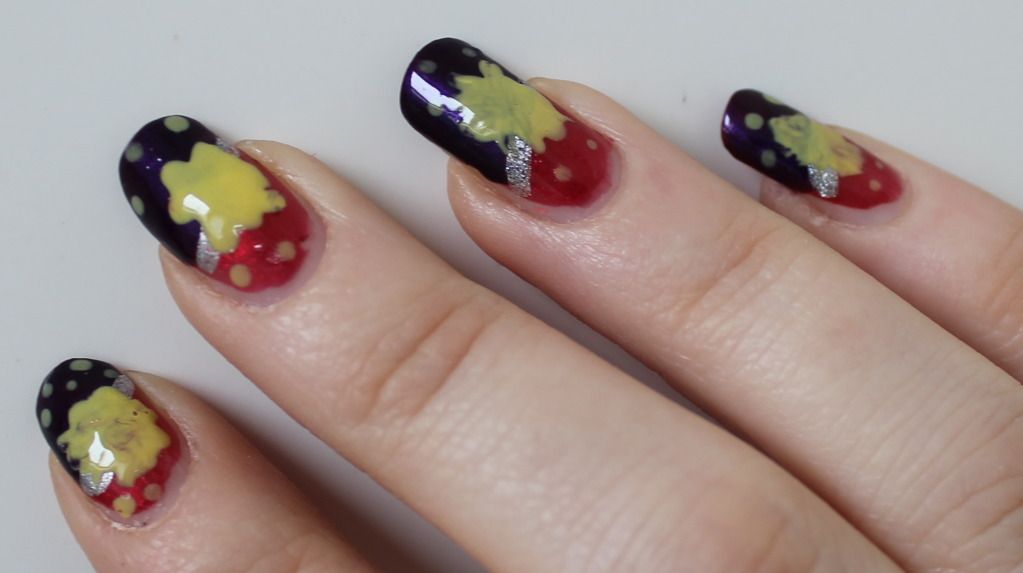 My poor nail on my index finger is still a bit stubby looking after a bad break:( Really need to re-shape my nails as well but I wanted to keep as much length as I could for this design!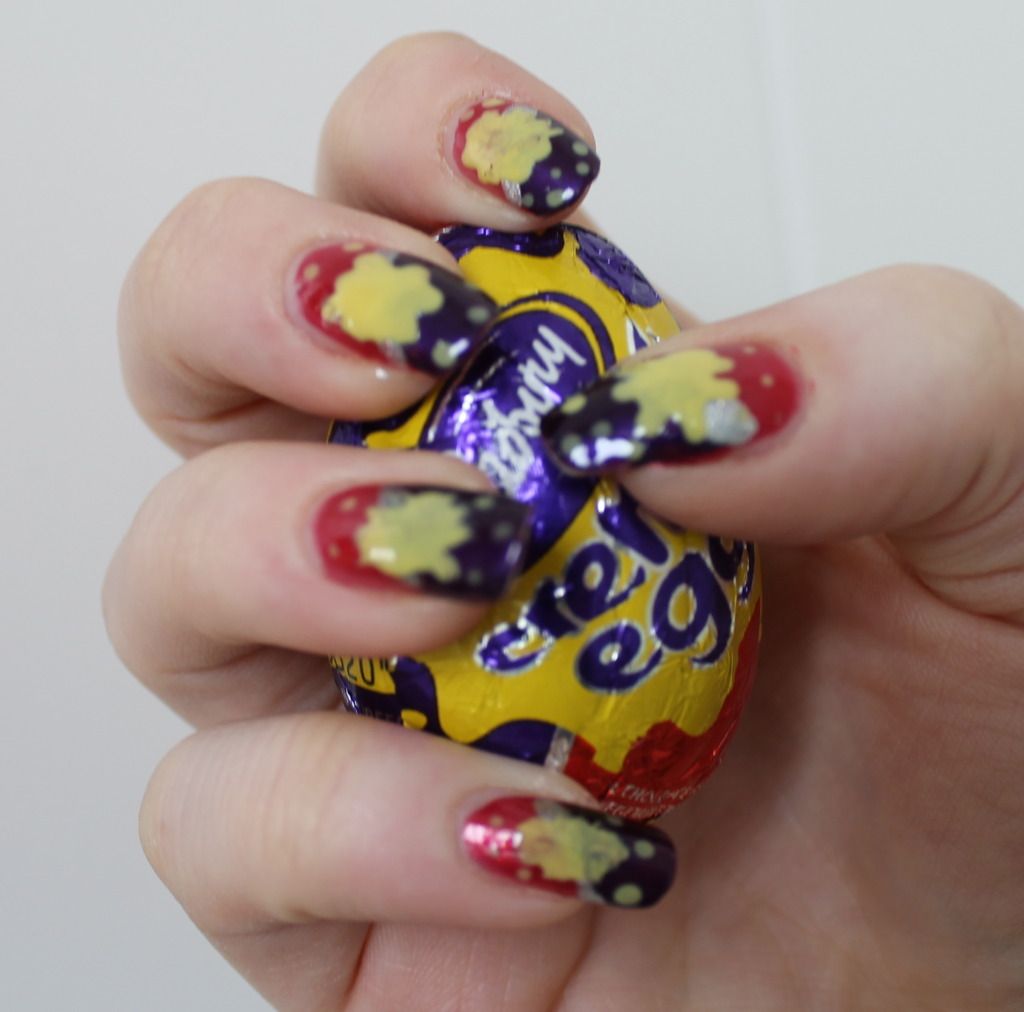 The polishes I used for this was:
No7 Salsa over the entire nail (Red)
Essie Sexy Divide diagonally on the top of the nail (Purple)
China Glaze Icicle as a dividing line between red and purple (Silver)
OPI Fiercely Fiona for the splat and dots (Yellow)
Once again check out Cosmetic Cupcake's
blog
, she has some great designs:)
Did you do an Easter mani this year?