I was rushing out of the house one day and wanting to do a very quick eye look with minimal effort I ended up with this! Colourwise all it is, is one paint pot blended out with one eyeshadow. Very simple.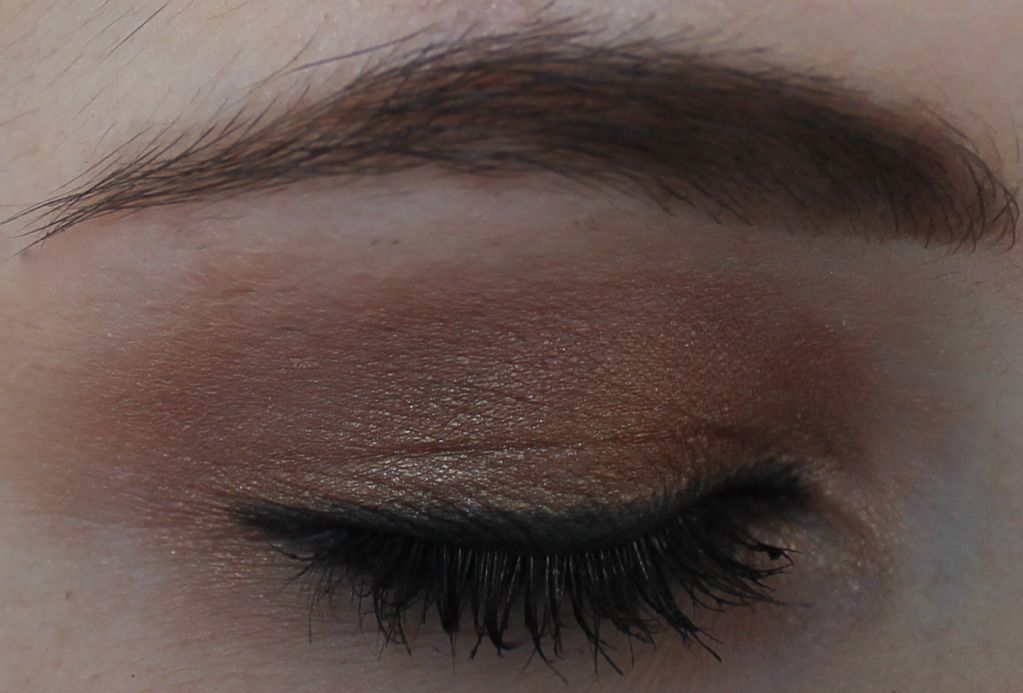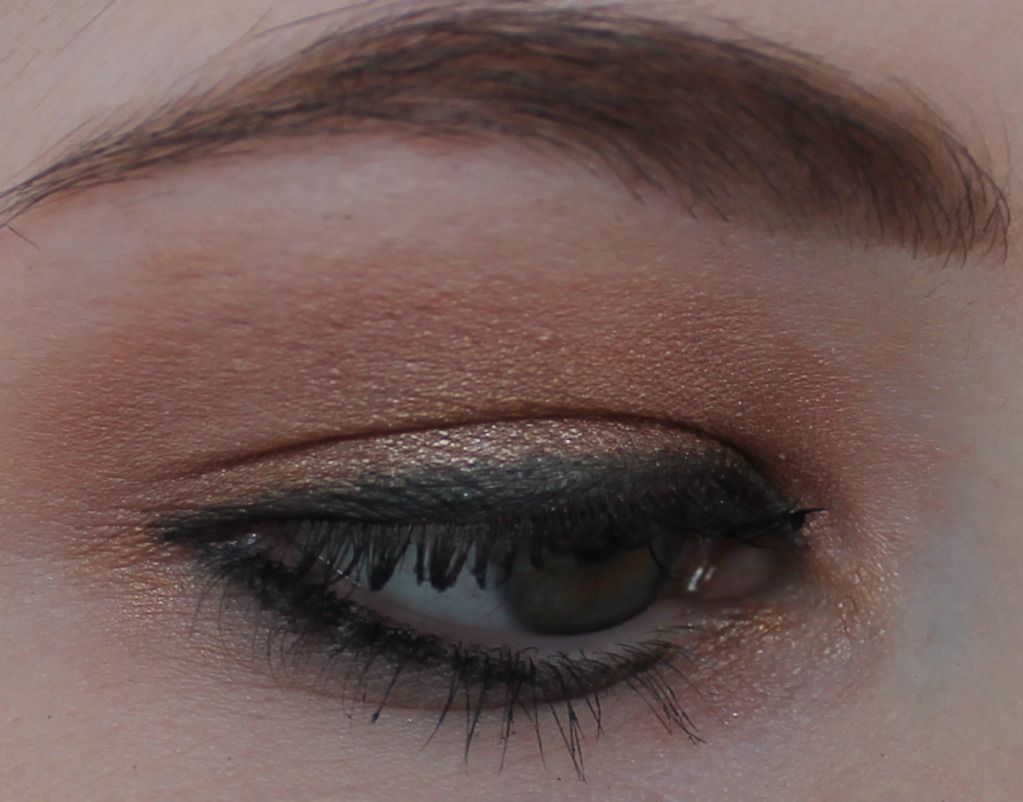 To get this look I:
Applied Mac Paintpot in Indianwood all over lid and up past the crease.
I blended it out with a teeny bit of Mac Mythology.
I used Urban Decay's 24/7 eyeliner in Zero to line the upper and lower lash lines.
Maybelline Falsies mascara was applied to the lashes.